US politicians vote against bill to ban them from 'sexual contact' with their interns
Opposing the measure, Representative David Lust said he wanted to avoid 'itemising every potential wrongdoing a legislator could commit'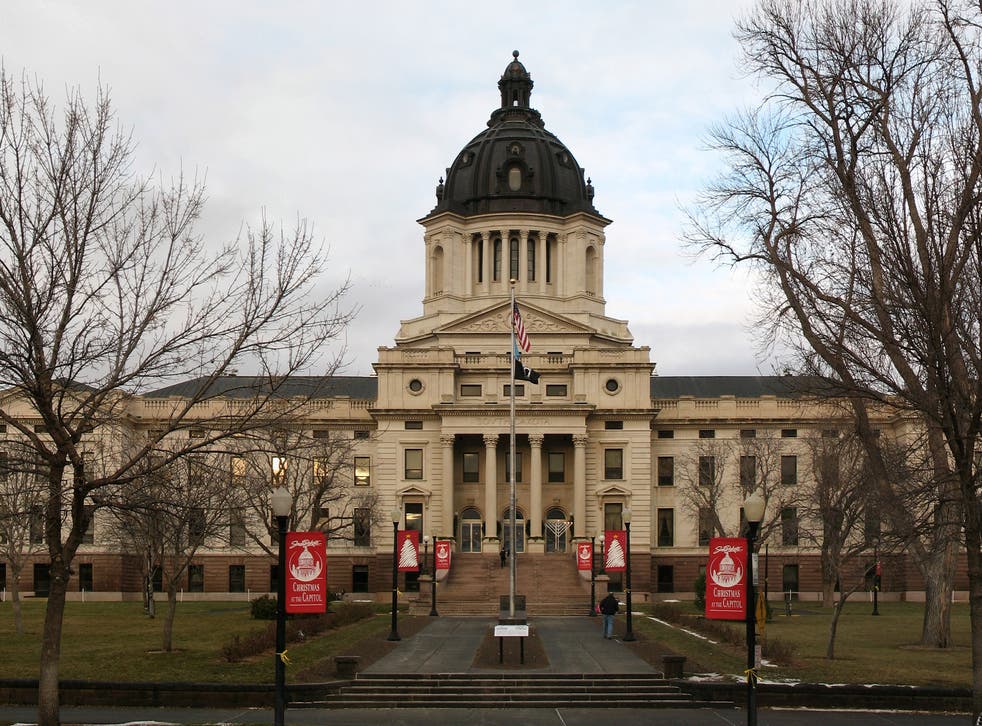 Rules to ban politicians in the US state of South Dakota from having "sexual contact" with interns have been voted down by the very people the proposed changes would have applied to.
Senator Stace Nelson proposed the rule change, which was designed to prevent legislators from engaging in appropriate situations with their legislative interns and pages.
He told the Joint Committee on Legislative Procedure that South Dakota's lawmakers have previously become embroiled in scandals involving sexual harassment and sexual contact with interns and high school pages.
At least one legislator faced charges in 2007 for allegedly groping a legislative page, South Dakota's Argus Leader reports.
Legislative pages apply through their schools to gain work experience in the state's legislative sessions and are given accommodation while working for a term.
Mr Nelson said: "The facts are, this body went through a very public and ugly trial about a decade ago. There's been events in history that indicate these rules should have been put in stone and they haven't."
"This is a rule we brought forth to address this so that there is no grey area."
However, opponents maintained that such behaviour was already barred.
US sexual assault statistics

Show all 8
Representative David Lust said: "I'm hesitant to pass something when we get into itemising every potential wrongdoing that a legislator could commit, lest this become a criminal code rather than a code of ethics."
The proposal was defeated by nine votes to four.
Join our new commenting forum
Join thought-provoking conversations, follow other Independent readers and see their replies