Squatter 'makes $300,000 by selling off art collection' from San Francisco mansion
In a slow-motion heist, occupier gradually stripped $17m property of its paintings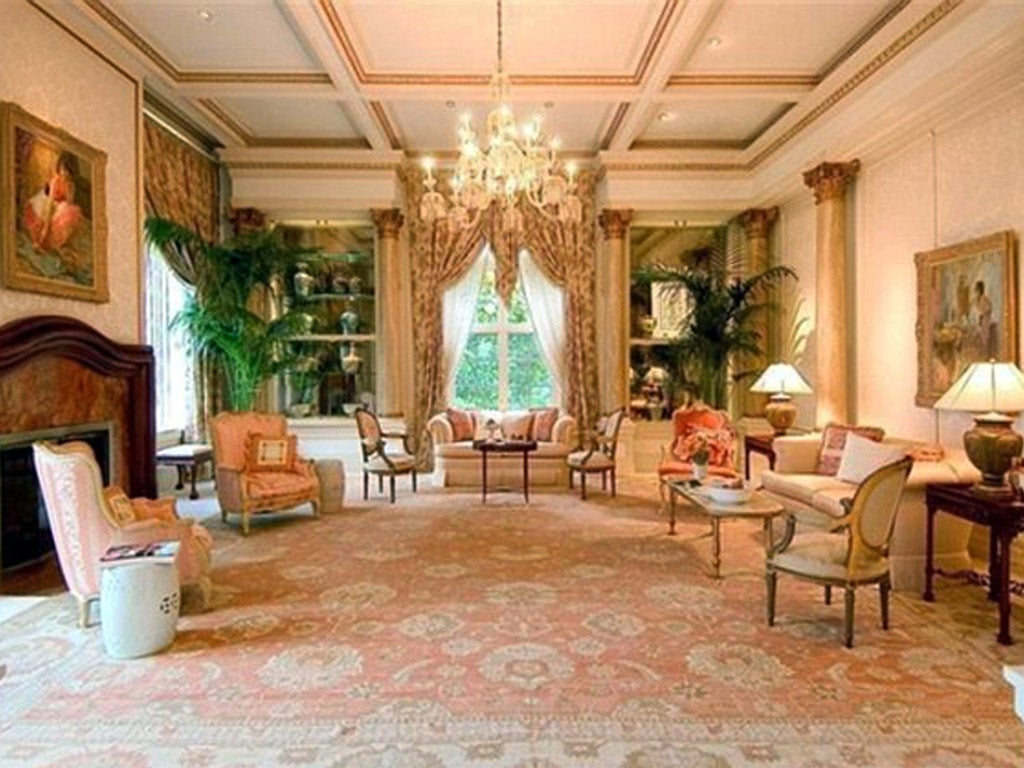 When police first responded to reports of a suspicious individual hanging around at a $17m (£11m) San Francisco mansion, 39-year-old Jeremiah Kaylor presented them with what looked like official documents, suggesting he was about to become its owner.
In fact, Mr Kaylor is alleged to have been a squatter, who turned out to have stolen and then flogged several artworks, reportedly worth a total of more than $300,000, from the walls of the house.
His apparent slow-motion heist was finally rumbled after officers from the San Francisco Police Department were called to the eight-bedroom, seven-bathroom home in the city's salubrious Presidio Heights neighbourhood at around 11pm on Saturday. A neighbour apparently became suspicious about who had occupied the vacant property, which is on the market for $17m – down from its original $25m asking price.
Mr Kaylor answered the door, according to police statements to the San Francisco Chronicle, and showed police the documents. The officers were unconvinced, but could not reach the property's registered owner or the estate agent so late at night. And besides, Carlos Manfredi, a police spokesman, told the newspaper: "For a person to generate legal documents, you've got to be a little more sophisticated than your average squatter."
The following morning, however, the estate agent returned the officers' call, telling them that the house ought to be empty. The agent went to the mansion and made a "citizen's arrest", keeping Mr Kaylor under guard until police arrived. It was only as Mr Kaylor was being led to the patrol car that the agent said he realised artworks were missing from the walls. Outside, the officers came across a crate containing one painting, and a rented truck ready to transport it to a buyer.
Mr Kaylor may have been squatting at the mansion for up to two months, police said, during which time he had allegedly sold 11 paintings through social media and pawn shops, for well under their true value. Nine of the 11 were quickly recovered, and police reportedly have leads on the last two. Mr Kaylor was charged with trespassing and 10 counts of burglary.
The apparent master-thief, who said on his Facebook page that he is a self-employed artist, does not have a criminal history in California. Born in Arizona and brought up in Massachusetts, he is also believed to have spent periods in New Hampshire, Vermont and Florida.
In June, while living in Hawaii, he created a crowd-funding page to raise money for materials to create "collaborative" art.
In another online profile at Couchsurfing.com, Mr Kaylor described himself as a "master carpenter" and a father of five, who has been travelling for several years, "searching for solutions to end the tragic deaths of our children by cancer, guns, etc".
He added: "I am on a mission to reconnect a fractured America with the end result being that we all share each other's couches."
World news in pictures
Show all 50
Join our commenting forum
Join thought-provoking conversations, follow other Independent readers and see their replies