Stanford swimmer given 'light sentence' of 6 months for sexual assault of unconscious woman
Prosecutors recommended he serve 6 years of the possible 14 year max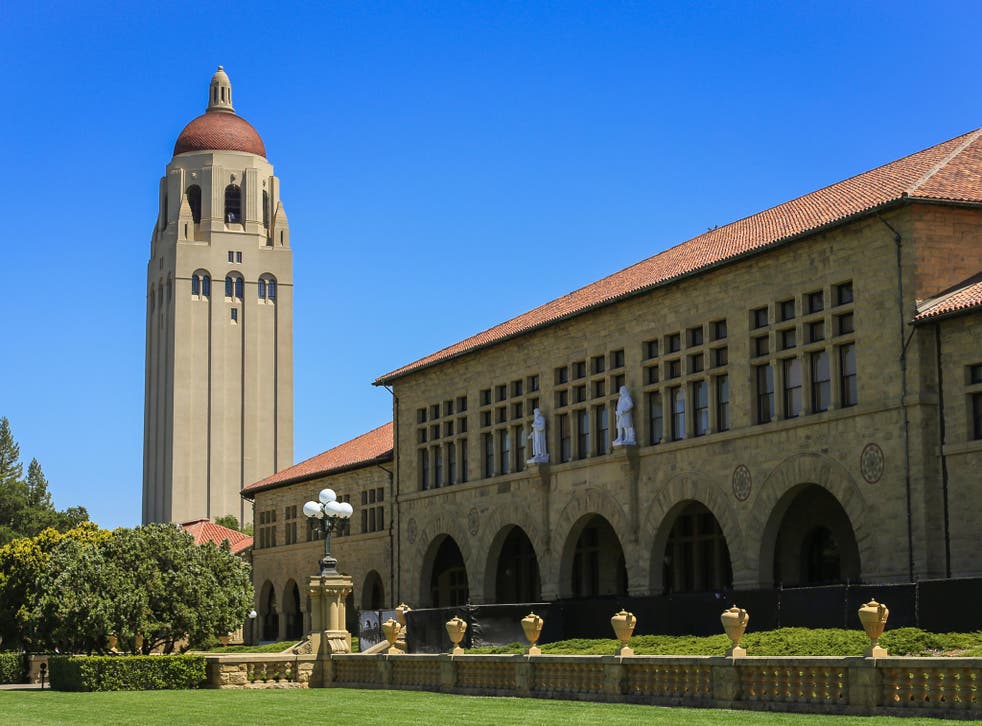 A former Stanford swimmer was sentenced to six months in a county jail and three years probation after he was found guilty of sexually assaulting an unconscious woman outside of a campus fraternity party.
Twenty-year-old Brock Turner was arrested in January 2015 after two students witnessed him laying on top of his motionless victim behind a dumpster. The passerbys intervened and held Turner until police arrived.
Santa Clara County Superior Judge Aaron Persky decided on the sentence based on Turner's lack of priors and apparently remorse for the crime.
"A prison sentence would have a severe impact on him," Mr Persky said at the Thursday sentencing. "I think he will not be a danger to others."
Prosecutors believed the sentence was too light, according to San Jose Mercury News.
"The punishment does not fit the crime," said District Attorney Jeff Rosen. Prosecutors recommended the judge sentence Turner to six years in prison and called him a "continued threat to the community."
Turner is expected to only serve three months if he demonstrates good behaviour. He will be required to register as a sex offender, a permanent designation.
The 23-year-old victim reportedly spoke directly to Turner in her testimony.
"You took away my worth, my privacy, my energy, my time, my safety, my intimacy, my confidence, my own voice, until today," she read from a letter. "I am a human being who has been irreversibly hurt."