Stanford rape case judge removes himself from all criminal cases
But critics say Aaron Persky can still give 'lenient' sentences to sex offenders in civil court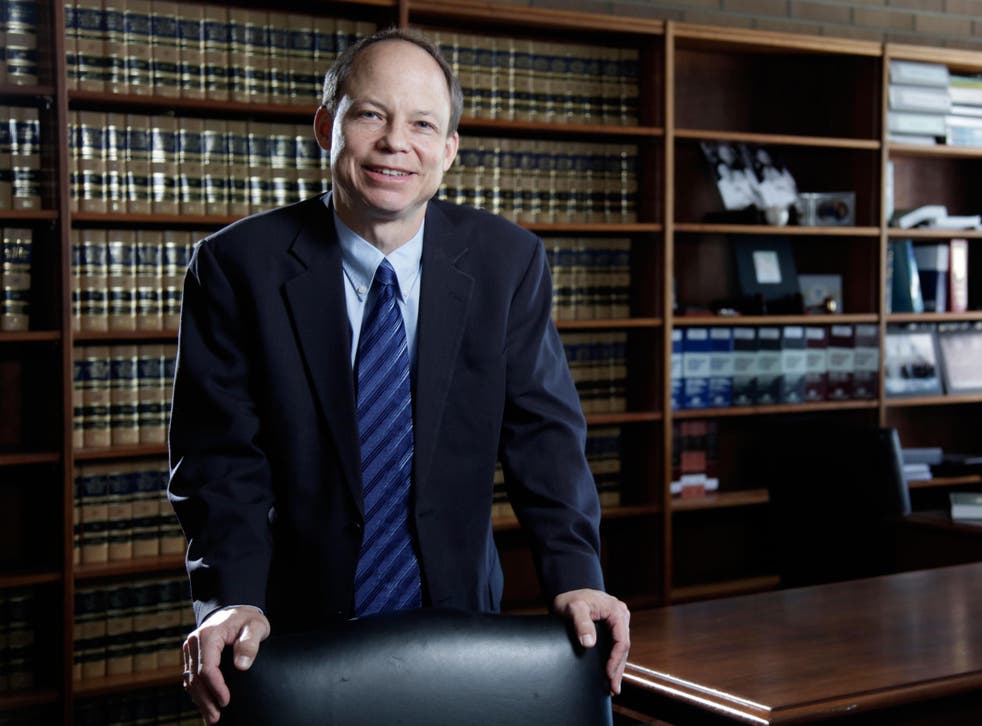 The Stanford rape case judge has recused himself from criminal court following a massive backlash against his so-called "lenient" sentencing of a student who sexually assaulted a woman behind a dumpster.
Aaron Persky sentenced white Stanford athlete Brock Turner in June to six months in jail and three years of probation after he was convicted on three counts of sexual assault against an intoxicated and unconscious woman.
The case to recall the Californian judge by November 2017 attracted over two million names on petitions as well as support from senators, retired judges and even vice president Joe Biden.
But Michele Dauber, the Stanford law professor leading the recall movement, wrote on social media that Mr Persky could still give light sentences to sex and domestic violence offenders in the civil courts.
She added that the recall movement, which has raised more than $90,000, would continue as judges rotate courts annually and he could "return to criminal court when he chooses".
"We don't need a judge who is biased in favour of sexual harassment perpetrators and abusers in civil court either," she said.
Mr Persky was later found out to have given shorter sentences to other convicted sex offenders. He could not be reached for comment.
Ted Poe calls for sentence to be overturned and judge to be removed in Stanford case
One example was four days in jail last year for Robert James Chain, a man who was found to possess hundreds of indecent images of children. Chain spent one night behind bars as he had earned credit from previous jail time.
Mr Persky also handed down a sentence of "weekend jail" for 12 weeks to Cisco Systems engineer Tony Chiang for aggravated battery against his then-fiancé, who was repeatedly punched in the face until she was rescued by a neighbour who reportedly heard her screaming. The sentencing was delivered on the same day as Turner.
Despite sentencing Turner to six months in jail - he is due to be released in September - judge Persky sentenced a Latino man, 32-year-old Raul Ramirez, to three years in prison for sexually assaulting his female roommate.
Turner blamed a "party culture" of "binge drinking" for the assault and Mr Persky asked him to attend drug and alcohol treatment.
Stanford University banned hard alcohol at campus parties this week, claiming that it can lead to "high-risk behaviour".
The survivor who was assaulted by Turner, Jane Doe, read out a powerful victim statement in court before the sentencing, which quickly went viral and became one of the biggest court cases of the year.
"Your damage was concrete; stripped of titles, degrees, enrollment," she read out in court.
"My damage was internal, unseen, I carry it with me. You took away my worth, my privacy, my energy, my time, my safety, my intimacy, my confidence, my own voice, until today."
Join our new commenting forum
Join thought-provoking conversations, follow other Independent readers and see their replies