Runner uses fitness app to sketch out iconic Star Wars figures
'To run for the Dark Side, use the Force – and a phone'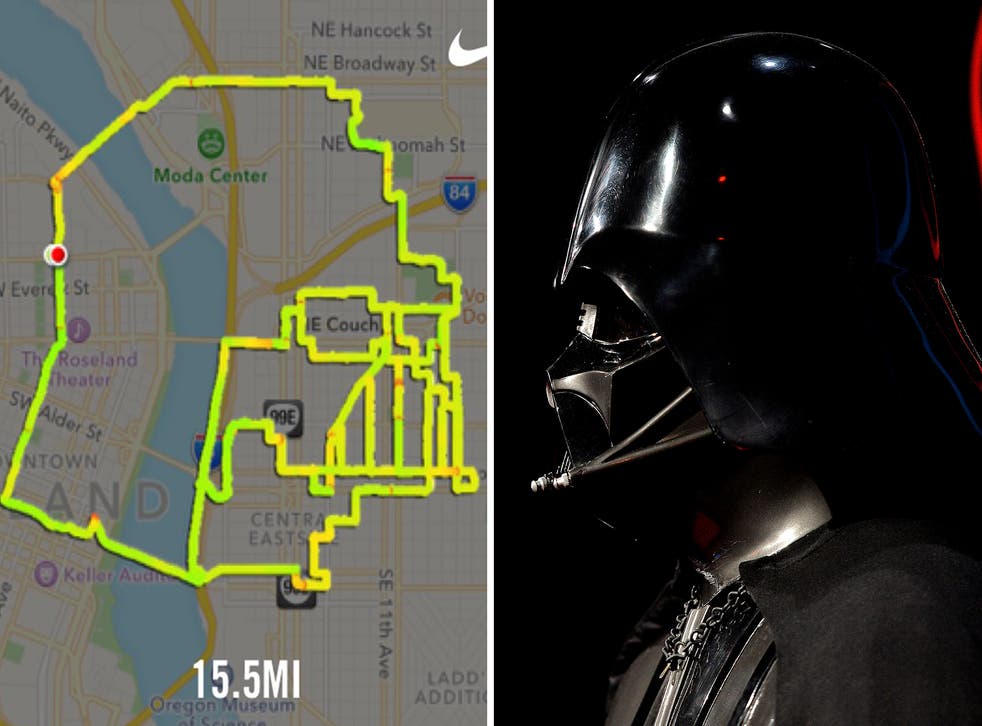 While most of us prefer to spend the Christmas period slouched on the sofa, watching re-runs on the TV, one Star Wars fan has found a healthier way to use the holiday period.
Gene Lu, from Portland, US, celebrated the return of the world's best-loved movie franchise by sketching out iconic Star Wars figures on his jogs across the city – using a fitness app to map out his route.
His portfolio currently boasts images of Darth Vader, a Stormtrooper and even a TIE fighter – the ominous symbol of the Imperial fleet.
Past runs include images of dragons, skyscrapers and characters from Game of Thrones.
The fitness fan has posted precise routes of his forays up on his blog, but with the Stormtrooper figure coming in at 10 miles and Lord Vader a full 16 miles, they aren't for the faint of heart.
Lu offers only a few words of advice: "To run for the Dark Side, use the Force. And a phone."
Register for free to continue reading
Registration is a free and easy way to support our truly independent journalism
By registering, you will also enjoy limited access to Premium articles, exclusive newsletters, commenting, and virtual events with our leading journalists
Already have an account? sign in
Register for free to continue reading
Registration is a free and easy way to support our truly independent journalism
By registering, you will also enjoy limited access to Premium articles, exclusive newsletters, commenting, and virtual events with our leading journalists
Already have an account? sign in
Join our new commenting forum
Join thought-provoking conversations, follow other Independent readers and see their replies