Staten Island boy, 13, kills himself after years of bullying
Daniel Fitzpatrick left behind a tragic suicide letter detailing why he 'gave up'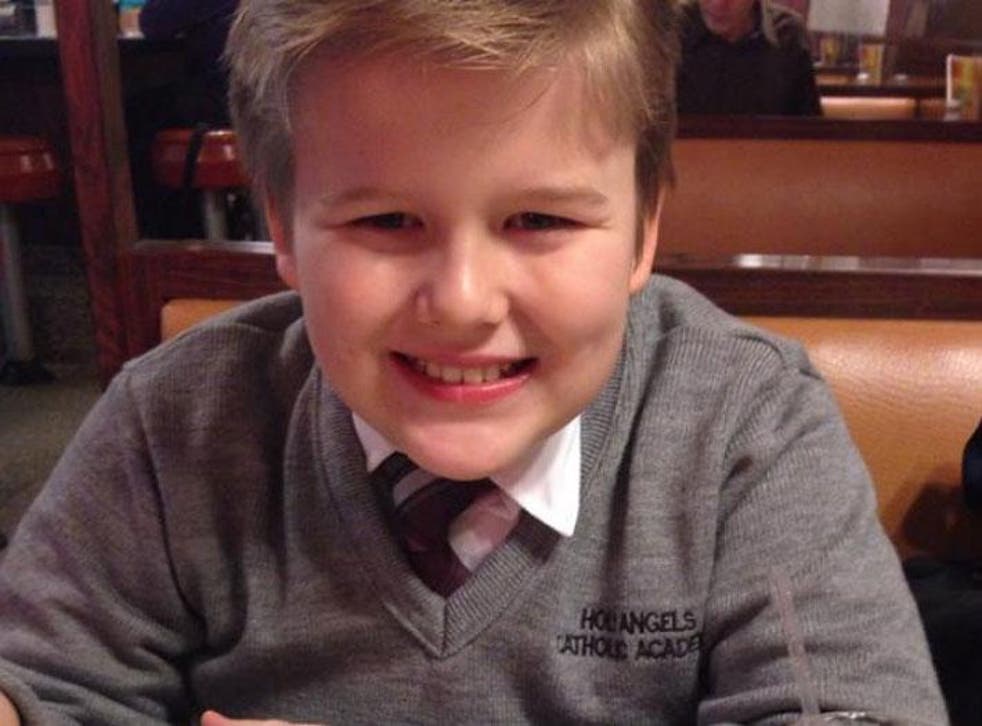 A 13-year-old boy from Staten Island killed himself after facing relentless bullying at school.
Daniel Fitzpatrick left behind a letter in which he says he was bullied and that the teachers at the school "didn't do anything".
According to his account, his friends at Holy Angels Catholic Academy stopped talking to him and did not like him. He ended up getting in fights with his bullies – but whether he fought back or told his teachers, nothing was stopping the torment.
"I gave up," he wrote in the note, handwritten on a single sheet of notebook paper. "The teachers … they didn't do anything!"
Daniel's 17-year-old sister, Kristen, found him hanging in the attic of their home on Thursday.
"My son shouldn't have to die to be heard," Daniel's mother, Maureen Fitzpatrick, told the New York Daily News. "There's something wrong with the adults in authority positions when kids can't go to them for help.
"No parent is supposed to bury their child."
Daniel's father, also named Daniel Fitzpatrick, posted a video speaking to the parents of his son's alleged bullies.
"To the parents of the boys that tormented my son," he said in the nearly 20 minute video, "all I have to say is I hope you never have to feel what my family is going through right now. You get to hold your children every night and day for the rest of your lives and their natural lives. I don't get that anymore. Your little monsters took that away from me and my wife."
The family launched a GoFundMe campaign to raise money to pay for Daniel's funeral expenses.
"We want to give Daniel a proper memorial, as well as shine a bright light on the bullying that killed him," his eldest sister, Eileen, wrote on the fundraiser's page.
The campaign has raised more than $80,000 at the time of this writing – well over the initial $10,000 goal.
The family said they intend to donate the surplus money to an organisations that address bullying and suicide awareness, but still have not determined which.