Stephen King mocks Donald Trump's wire-tap 'conspiracy theories' with new short story
The author suggested Obama might still be 'in the White House, with scissors'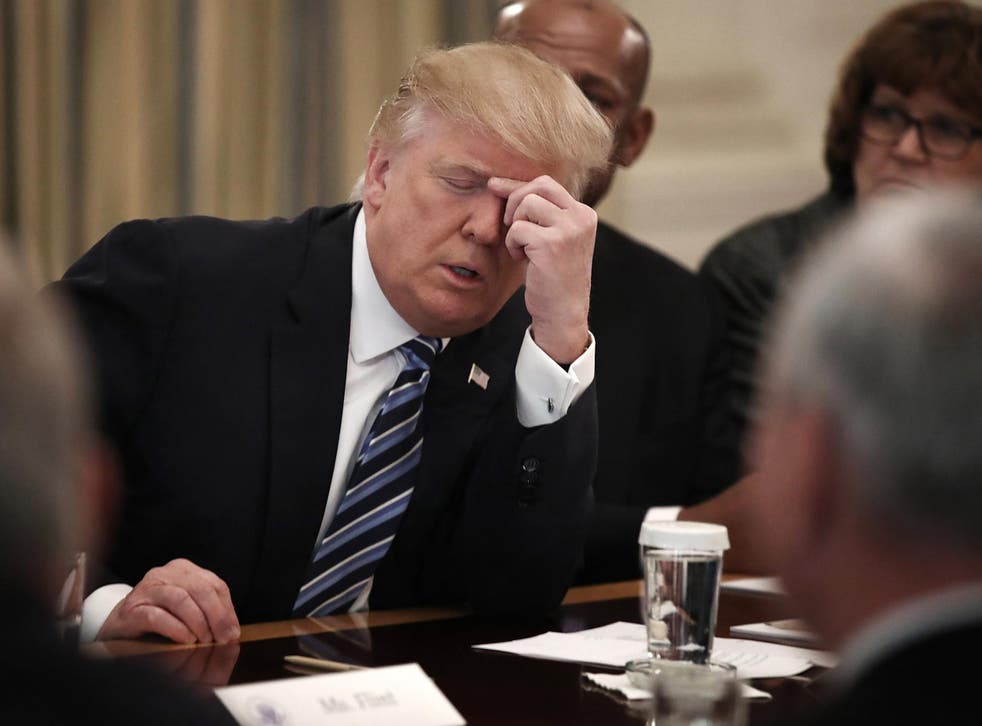 Horror writer Stephen King has taken to Twitter to ridicule Donald Trump with a series of his own conspiracy theories, after the President claimed Barack Obama had "wiretapped" his offices.
Inspired by the Mr Trump's own dramatic narrative, King imagined a scenario in which Mr Obama had not only installed the wire tap personally, but also stolen ice cream from the White House.
The author also suggested he might still be concealed somewhere in the building.
The tweets were written in the President's distinctive style, with words capitalised for emphasis, and included his trademark sign-off,"SAD!"
Mr King has been a consistently vocal critic of President Trump, using Twitter to accuse the President of suppressing press freedom, tax dodging, and discrimination with the travel ban from Muslim-majority countries entering the US.
The author of cult novels Carrie and The Shining last took to Twitter to write a new horror story in 140 characters in October: one in which "there was a man named Donald Trump, and he ran for President."
Mr Trump claimed in a series of explosive tweets on Saturday morning that Mr Obama had "wire tapped" his New York offices during the election campaign, without citing any evidence to back up the allegation.
The President drew parallels between the alleged surveillance and the 1972 Watergate scandal - in which the Nixon administration was found to have bugged the offices of political opponents - and invited a "good lawyer" to make a case against Mr Obama.
The Obama administration has strongly denied the allegations.
Obama's spokesman Kevin Lewis released a statement Saturday afternoon refuting Trump's wire-tapping claims, which said: 'A cardinal rule of the Obama administration was that no White House official ever interfered with any independent investigation led by the Department of Justice.
Obama spokesman responds to Trump's wiretapping accusations
'As part of that practice, neither President Obama nor any White House official ever ordered surveillance on any U.S. citizen. Any suggestion otherwise is simply false.'
However, the statement did not deny that another federal agency may have sought authorisation to listen in on Trump Towers and received it.
Register for free to continue reading
Registration is a free and easy way to support our truly independent journalism
By registering, you will also enjoy limited access to Premium articles, exclusive newsletters, commenting, and virtual events with our leading journalists
Already have an account? sign in
Register for free to continue reading
Registration is a free and easy way to support our truly independent journalism
By registering, you will also enjoy limited access to Premium articles, exclusive newsletters, commenting, and virtual events with our leading journalists
Already have an account? sign in
Join our new commenting forum
Join thought-provoking conversations, follow other Independent readers and see their replies