Super Tuesday: Marco Rubio's rough night could ruin his chance at the Republican nomination
The Florida senator was supposed to unite the Republican establishment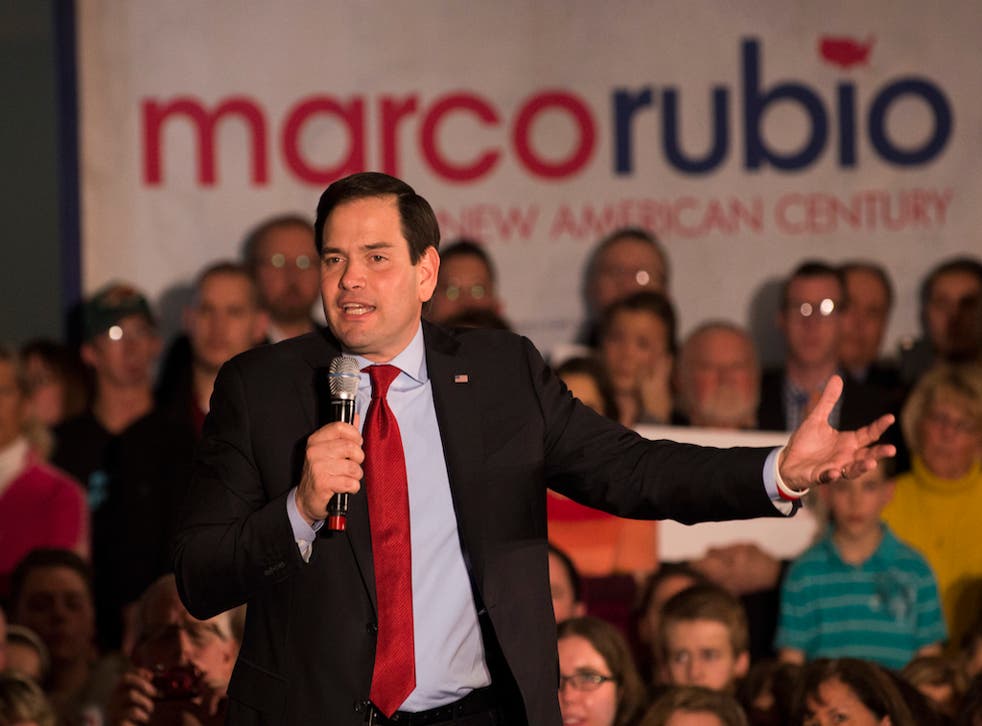 After Jeb Bush limped out of the race for the Republican presidential nomination late last month, his former mentee, Florida Senator Marco Rubio, was supposed to be the candidate who could unite the Republican Party.
The GOP's great Cuban hope, Mr. Rubio was meant to be the one who would curb the tremendous momentum of Donald Trump and pinch support from Ted Cruz.
Then came the first Tuesday in March and it wasn't so super for Mr. Rubio.
That the baby-faced Florida senator won just one state on Super Tuesday at the time of publication wasn't a surprise. He wasn't expected to win many. All he needed to do was give nervous conservative donors a strong showing, a vote of confidence that he could be their man.
He didn't do it, despite picking up steam in the past week. He was successful in trading a few barbs with Mr. Trump at a recent debate and moving past previous blunders. But on Super Tuesday, Mr. Trump connected on several haymakers — and Mr. Cruz landed two big punches as well — that all but crushed Mr. Rubio's chances at a Republican nomination.
For his part, Mr. Rubio tried to push through the poor results on Tuesday and instill belief in his supporters.
"For the first time in a long time, young Americans believe the American Dream is dead," he said on Super Tuesday. "We are going to send the message that the party of Lincoln and Reagan and the presidency of the United States will never be held by a con artist."
Minnesota was the only state Mr. Rubio won on Tuesday, and his next best results were to be second-place finishes in Virginia and Arkansas.
The men he was supposed to foil, Mr. Trump and Mr. Cruz, won five states and two states, respectively. Mr. Trump had previously won New Hampshire, Nevada and South Carolina, while Mr. Cruz had previously won Iowa.
No other Republican candidates have claimed any states.
In pictures: US Elections 2016

Show all 15
In his Super Tuesday victory speech, Mr. Trump poked fun at Mr. Rubio, saying the Florida senator didn't have a good night, even though he "worked very hard" and "spent a lot of money.
Still, it doesn't appear that Mr. Rubio will be stepping out of the race for the Republican nomination, at least until the Florida primary on March 15. A tired looking Mr. Rubio said on CNN Tuesday night that he would not suspend his campaign until they went though all 50 states.
Follow @PaytonGuion on Twitter.
Join our new commenting forum
Join thought-provoking conversations, follow other Independent readers and see their replies