Taco Bell executive loses job after allegedly attacking Uber driver
'Given the behavior of the individual, it is clear he can no longer work for us'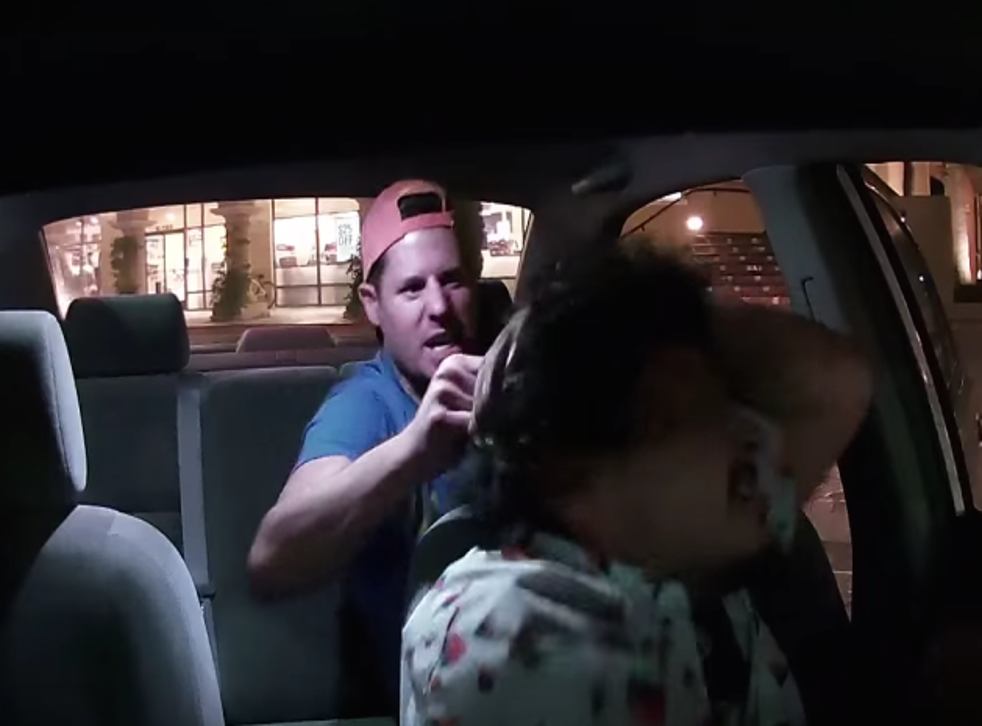 A Taco Bell executive is jobless after video of an alleged assault surfaced online.
Benjamin Golden, 32, Taco Bell's mobile commerce and innovation initiatives, was fired after the Mexican-American fast food restaurant was notified of his arrest for allegedly assaulting an Uber driver last week.
"Given the behavior of the individual, it is clear he can no longer work for us," a Taco Bell spokesperson told CNBC. "We have also offered and encouraged him to seek professional help."
Costa Mesa Police told CBS Los Angeles that Mr Golden was arrested on Friday after riding in the backseat of Edward Caban's car. Mr Caban told his passenger that the ride was over when Mr Golden could not give instructions on where the ride was going.
The 23-year-old driver began recording the incident with his dash cam when Mr Golden appears to open the door before allegedly striking Mr Caban in the head several times, even attempting to slam his head against the dash. Mr Caban was eventually able to unload pepper spray into his assailant's face.
After the arrest, Mr Caban reportedly said that he no longer feels safe as an Uber driver and will be seeking employment elsewhere.
Mr Golden was charged with assault and public intoxication.
Register for free to continue reading
Registration is a free and easy way to support our truly independent journalism
By registering, you will also enjoy limited access to Premium articles, exclusive newsletters, commenting, and virtual events with our leading journalists
Already have an account? sign in
Register for free to continue reading
Registration is a free and easy way to support our truly independent journalism
By registering, you will also enjoy limited access to Premium articles, exclusive newsletters, commenting, and virtual events with our leading journalists
Already have an account? sign in
Join our new commenting forum
Join thought-provoking conversations, follow other Independent readers and see their replies