Republicans block 'tampon tax' ban in Tennessee
More than a dozen states have eliminated 'discriminatory' sales tax
Alex Woodward
New York
Thursday 13 February 2020 22:18 Comments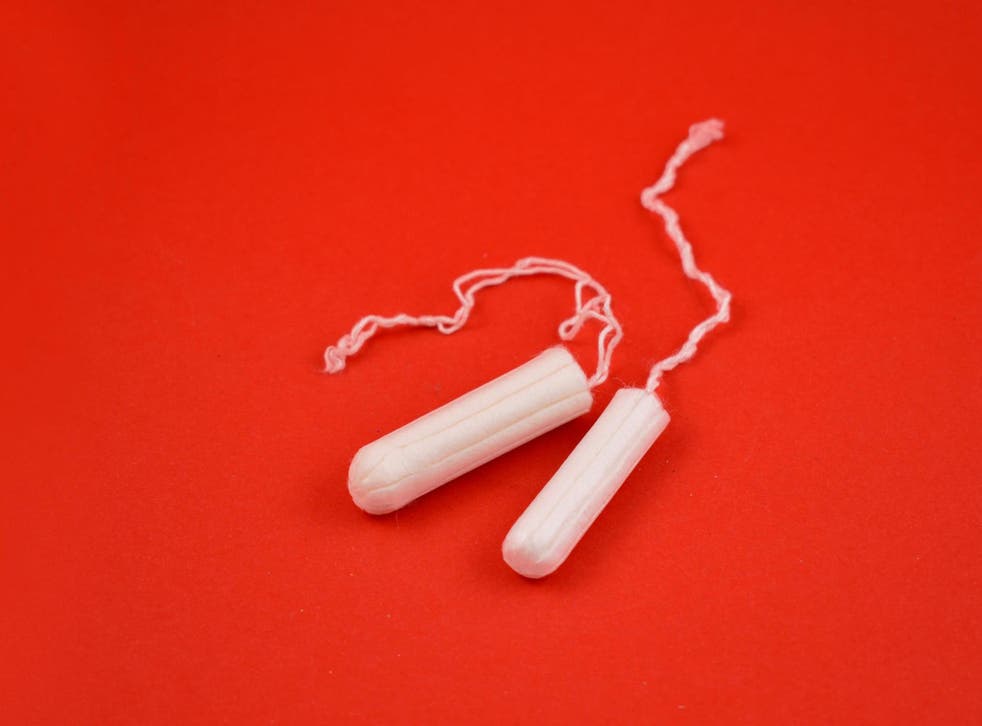 Republicans in Tennessee may block tampons, pads and cups from the state's three-day tax "holiday" that exempts certain goods from a 7 per cent sales tax, drawing fire from critics as states across the US continue to mount challenges against so-called "tampon taxes" for necessary health products.
Proposed legislation would allow feminine hygiene products to be sold tax-free on the last weekend in July as families prepare for the start of the school year in the fall.
State senator Joey Hensley suggested blocking the proposal because people will likely stock up on those products during the tax-free holiday if "there's really no limit on the number of items anybody can purchase".
He later defended his comments, saying that he isn't against the idea of feminine hygiene products being eligible for the tax-free holiday, but he said he's "concerned that the possibility of people purchasing large quantities had not been factored in when determining the cost of the legislation".
The tax-free holiday would apply to certain back-to-school goods like clothing and school supplies ($100 or less) as well as computers ($1,500 or less).
World news in pictures

Show all 50
A fiscal note attached to the bill says that people in the state spend roughly $120 on those products annually. With a 7 per cent sales tax rate, the elimination of a "tampon tax" would cost the state only $132,700 annually.
Democratic state senator Sara Kyle, addressing Mr Hensley's comments, said: "I would hope they would buy as much as they can, but in the first place they don't have these types of funds or they wouldn't be asking for this type of effort ... These people just don't have funds, and I'm trying to remove this barrier."
The state government turned down a similar attempt in 2017 to repeal the sales tax against "any product to be used by women with respect to menstruation".
Over the last few years, several states have repealed taxes on tampons, pads, cups and other products that amount to thousands of dollars in discriminatory "pink" taxes, critics argue.
Thirty-three states continue to charge sales tax on those products, despite being a necessity for roughly half the population of the US. Several organisations have campaigned for "menstrual equity" — ensuring equal access to health as well as the availability of those products in schools, prisons and elsewhere — while calling for the nationwide elimination of state sales taxes on those products, often pointing to the apparent hypocrisy in charging sales tax on a box of tampons but not erectile dysfunction medicine.
Register for free to continue reading
Registration is a free and easy way to support our truly independent journalism
By registering, you will also enjoy limited access to Premium articles, exclusive newsletters, commenting, and virtual events with our leading journalists
Already have an account? sign in
Join our new commenting forum
Join thought-provoking conversations, follow other Independent readers and see their replies