Texas may soon allow hunters to shoot wild boars from hot air balloons
Texas already allows helicopter boar hunting, but that method is noisy and expensive
Clark Mindock
New York Comments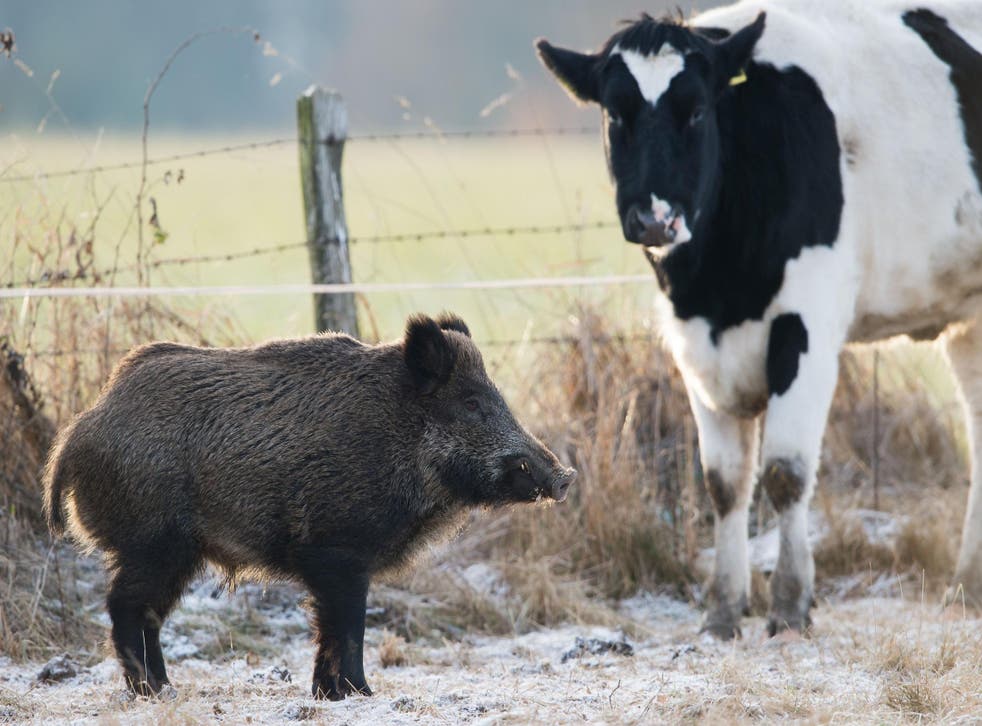 Texas Governor Greg Abbott may soon make dreams come true for Lone Star State hunting enthusiasts when a bill recently passed by state politicians to legalise shooting wild boars from hot air balloons lands on his desk.
As the Broadway actress Idina Menzel once said, "the sky in Texas is the most amazing sky in the whole country." Apparently all that was missing then was the ability to brandish firearms in that same sky.
The Texan congress passed the legislation in order to address a multi-million dollar problem. There are about two million feral hogs in the state, and they cause an estimated $50 million worth of damages to crops, livestock, and infrastructure there. The beasts have a high breeding rate, and there are no natural predators to keep the populations in check.
Other attempts by the Texan government have failed to yield the intended results. Shooting boars from helicopters is legal, but those noisy machines are expensive and tend to scare the beasts.
Hot air balloons, on the other hand, are much quieter and provide hunters with a stabler platform to shoot from.
Activists protest the death penalty in Texas

Show all 6
Hot air balloon hog genocide may be a bit more humane than other ideas floated by Texan officials. The US Environmental Protection Agency approved the use of a pesticide to kill off wild boars called warfarin earlier this year, and the Texas agricultural commissioner has championed employing it there to address their boar problem. The pesticide — which killed off pig herds in Australia before it was banned there — is eaten by pigs, and then it kills them, often slowly and painfully. Their innards turn blue in the process.
That method has opposed by hunters and wildlife experts who worry that poisoning the pigs could be dangerous for Texan families who eat the spoils of their hunting trips.
Register for free to continue reading
Registration is a free and easy way to support our truly independent journalism
By registering, you will also enjoy limited access to Premium articles, exclusive newsletters, commenting, and virtual events with our leading journalists
Already have an account? sign in
Join our new commenting forum
Join thought-provoking conversations, follow other Independent readers and see their replies