Texas sheriff deputy charged for child abuse after allegedly blackmailing undocumented mother with deportation
The deputy faces a potential minimum sentence of 25 years in prison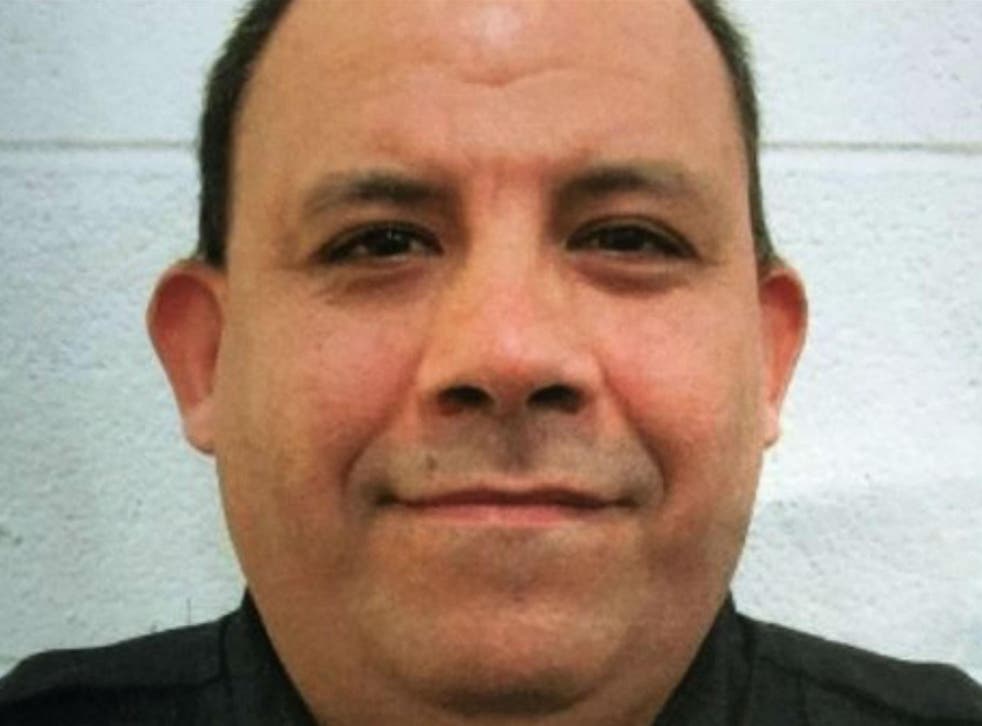 A Texas sheriff's deputy has been accused of sexually assaulting an undocumented immigrant's child, and blackmailing the mother with potential deportation to keep her quiet about the attacks.
Jose Nunez, 47, is being held on charges of "super aggravated sexual assault" after the mother sought help at a fire department for her 4-year-old child, who had reportedly been crying out in pain.
"The details of the case are quite frankly heartbreaking, disturbing, disgusting and infuriating all at the same time," Javier Salazar, the Bexar County Sheriff, said during a press conference announcing the charges and circumstances.
Mr Salazar disclosed that the girl had "made an outcry" after feeling the pain, and indicated that Mr Nunez may have familial ties to the family.
It was not immediately clear what familial ties he may have had, though.
The sheriff said that the assaults may have taken place over a span of several months, and that it is possible there are other victims.
"This suspect utilised to his advantage to place the mother in fear that she would be deported if she did report it," Mr Salazar said. The "little girl now is safe."
People strike across America for A Day Without Immigrants

Show all 16
The sheriff's department is now petitioning for the undocumented woman to be given protected status as a conclusion to the abuse charges is sought.
The felony charge filed against Mr Nunez carries with it a minimum sentence of 25 years in prison. It was not immediately clear if he had hired a lawyer to represent him.
"I don't know that he was purposely targeting the undocumented community," Mr Salazar said. "Certainly what was appealing was the vulnerability of that community because they are less apt to report things."
The potential blackmail in the case highlights one of the dangers of stiff immigration policies that have been implemented during the Trump administration, and in Texas in general.
In response to the charges, the Refugee and Immigrant Center for Education and Legal Services tweeted, blaming Texas Governor Greg Abbott and the anti-immigrant policies passed by his government for "your violent, racist rhetoric has terrified people into not seeking help when they need it".
Join our new commenting forum
Join thought-provoking conversations, follow other Independent readers and see their replies