Presidential alert text messages arriving Wednesday after fierce pushback
Donald Trump is not legally allowed to send Americans personal messages using the federal alert system
Chris Riotta
New York
Monday 01 October 2018 21:19 Comments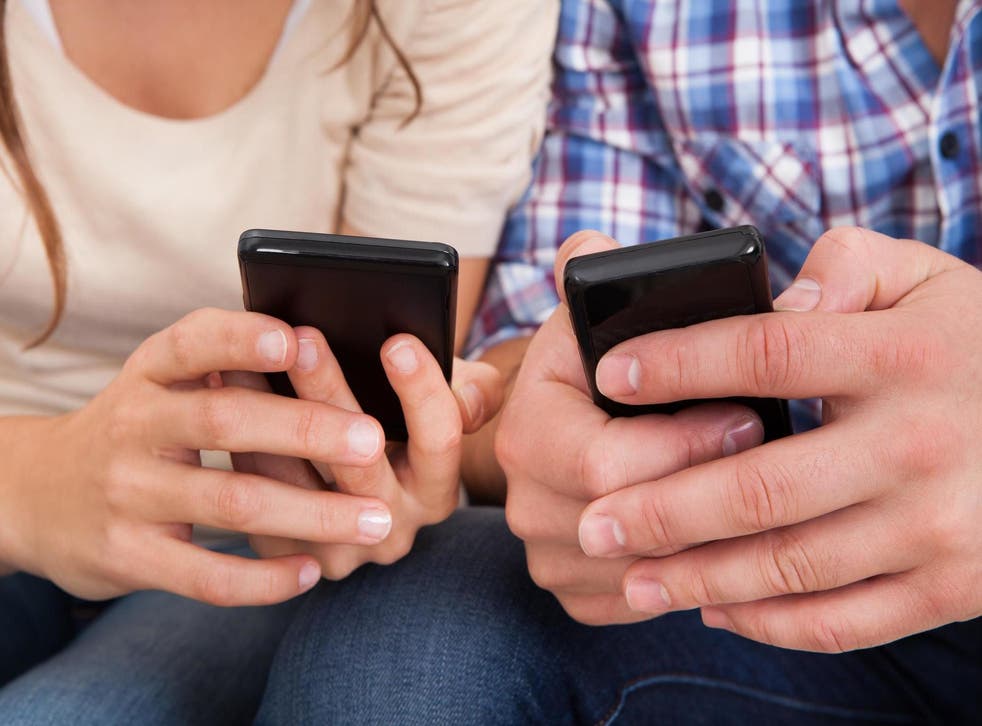 Americans will receive a text message this week as part of a Wireless Emergency Alert System test, after pushback and Hurricane Florence delayed the initial distribution of the national message.
The test has been scheduled to ensure that the alert system would work in the event of a national emergency, and US cellphone users will not be able to opt out. The message will read: "This is a test of the National Wireless emergency Alert System. No action is needed."
The administration will send a test alert via radio and television broadcasters two minutes after the cell phone alert. It will interrupt programming for about one minute, according to a statement from the Federal Emergency and Management Agency (FEMA).
The test message was originally scheduled for last month but was pushed back to 3 October because of response efforts to Hurricane Florence, FEMA said.
Meanwhile, legal experts have said the system may not be legal if Donald Trump used it to send personal messages, while other analysts argued it may not even be necessary to alert the public about major national events or natural disasters.
Former President Barack Obama signed a law in 2016 requiring FEMA to create a system allowing the president to send cellphone alerts regarding public safety emergencies.
The country's wireless emergency alert system was started in 2012 and has issued over 36,000 alerts for situations such as missing children, extreme weather and natural disasters, but never a presidential directive.
Cellphone users can opt out of natural disaster or missing children alerts, but will not be able to avoid the presidential alert system. Still, many analysts say that's a good thing.
In its statement last week on the test messages, FEMA said the presidential alerts can be used only for national emergencies and the president has sole responsibility for determining when such alerts are used.
Video shows false emergency alert warning of a ballistic missile in Hawaii
The administration announced in July that it would schedule the test alert for September. The White House did not immediately respond to a request for comment on its role in planning the test alert.
Cell towers will broadcast the WEA test for approximately 30 minutes beginning at 2:18 p.m.
There have been issues with prior state alerts.
In January, Hawaii issued a false alert of a missile attack that went uncorrected for 38 minutes after being transmitted to mobile phones and broadcast stations, causing widespread panic across the Pacific islands state.
In April, the FCC blamed that false alarm on human error and inadequate safeguards.
A half century ago, before 24-hour cable news networks or the Internet, the three main television broadcast stations could be counted on to issue standard emergency messages to the entire U.S. population.
Now, people in the path of natural disasters typically get alerts from a patchwork of state and local agencies, using different platforms and messaging systems, often manned by part-time employees, Reuters reported.
For example, in the state of California, warnings are issued by counties that sometimes outsource the job to someone else.
World news in pictures

Show all 50
Last year, some residents of California's Sonoma County failed to get timely notice of an approaching wildfire that killed 17 people after authorities, concerned about traffic becoming snarled along evacuation routes, decided not to notify everyone at once.
A community of 10,000 people not in imminent danger from the Carr Fire in Northern California, meanwhile, was evacuated by accident when "somebody hit the wrong button," Shasta County Sheriff Tom Bosenko told the Sacramento Bee.
Reuters contributed to this article
Register for free to continue reading
Registration is a free and easy way to support our truly independent journalism
By registering, you will also enjoy limited access to Premium articles, exclusive newsletters, commenting, and virtual events with our leading journalists
Already have an account? sign in
Join our new commenting forum
Join thought-provoking conversations, follow other Independent readers and see their replies