The Americans are coming: Cuba prepares for an invasion of art dealers
US collectors are expected to attend Havana's 12th Biennial – and leave with lots of artworks
David Usborne
Monday 13 April 2015 06:11 Comments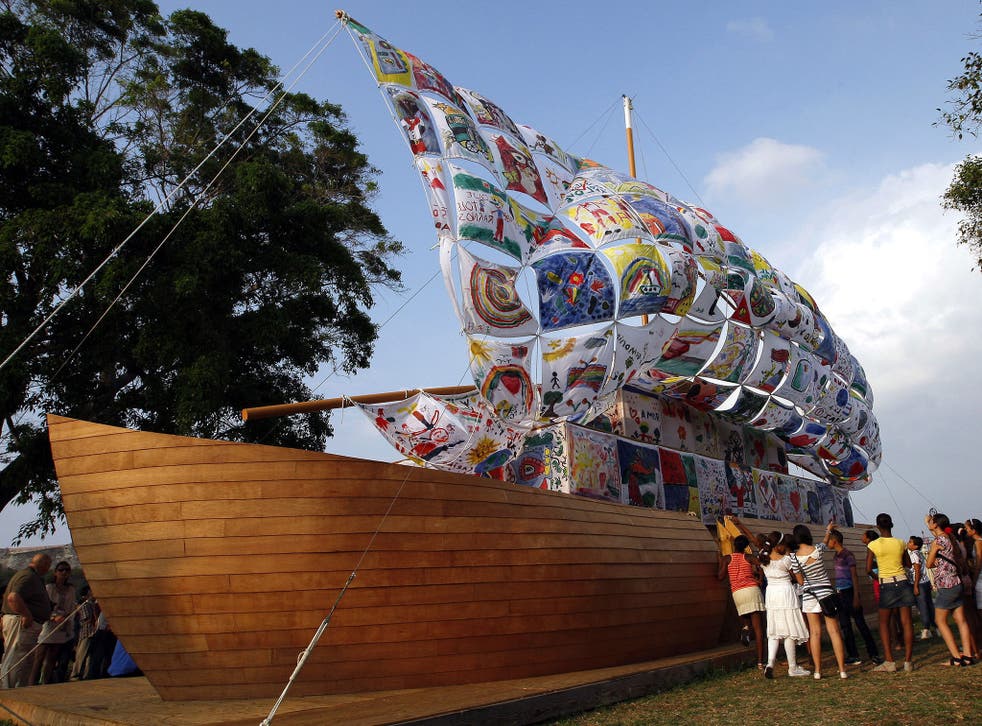 In Havana the word is out: the Americans are coming. This is not a fantasy of McDonald's and cruise ships conjured by the opening of better relations between the United States and Cuba, further fuelled by the encounter of their leaders in Panama this weekend. Rather, they are talking collectors, curators and museum directors.
The Cuban capital is bracing for a wave of visitors that will come with the opening on 22 May of its 12th Biennial, a festival of Cuban art that this year is set to attract record numbers of attendees, including some of the world's most important dealers.
"Most of us are expecting that for the Biennial there will be an explosion of American collectors coming to buy," explains Mario González. "It should be a stampede."
Even before Presidents Barack Obama and Raul Castro revealed last December their intention to end the enmity between their countries, special dispensation was being given by both countries to artists to travel between them and establish a cultural bridgehead to eventual rapprochement.
As those exchanges accelerated so did American collectors' interest in Cuban art, including that of Mr Gonzalez, who goes more regularly by the name Mayito.
Since 2009, he has worked exclusively as part of an unusual three-way collaboration with two other local artists, Niels Moleiro and Alain Pino. They sign their works, a mix of paintings and sculptures from steel and plexiglass, "The Merger".
Works by The Merger are among the hottest hitting the international art market from the island. They have works now in the Phoenix Art Museum and the La Jolla Museum of Contemporary Arts near San Diego in California. One piece, called Sex Machine, fetched $125,000 (£85,400) at last year's Art Basel fair in Miami.
In the huge workshop, previously a laundry, that The Merger calls its creative home, Mayito, 45, shows off a giant sculpture that resembles a pool table, replete with green felt, pockets and balls, shaped like a map of the Americas. It will be their main exhibit at the Biennial (which despite its name is held every third year).
The Bronx Museum in New York has shown in interest in purchasing it – for a "lot of money", he says with a smile.
"It was like an explosion of happiness," Mayito says of the moment last December when Mr Obama and Mr Castro made their announcement. And he says most Cubans remain hopeful that "this time it is really going to happen" – a complete embrace of one country by the other.
One concern does loom, he admits. Is it possible that the eventual lifting of the Cuba embargo will take some of the exoticism out of art from Cuba – that when collecting Cuban art no longer feels somehow daring, even naughty, interest in it will start to fall away?
"That is a possibility but I think the art that is good will still sell while the work by other artists whose work is maybe not so good won't be so sought after," Mayito says. He clearly puts The Merger in the first category.
Register for free to continue reading
Registration is a free and easy way to support our truly independent journalism
By registering, you will also enjoy limited access to Premium articles, exclusive newsletters, commenting, and virtual events with our leading journalists
Already have an account? sign in
Join our new commenting forum
Join thought-provoking conversations, follow other Independent readers and see their replies