White House misspells Theresa May's name three times in schedule for visit with Donald Trump
Gaffe comes as Prime Minister talks up the 'special relationship' between the UK and the US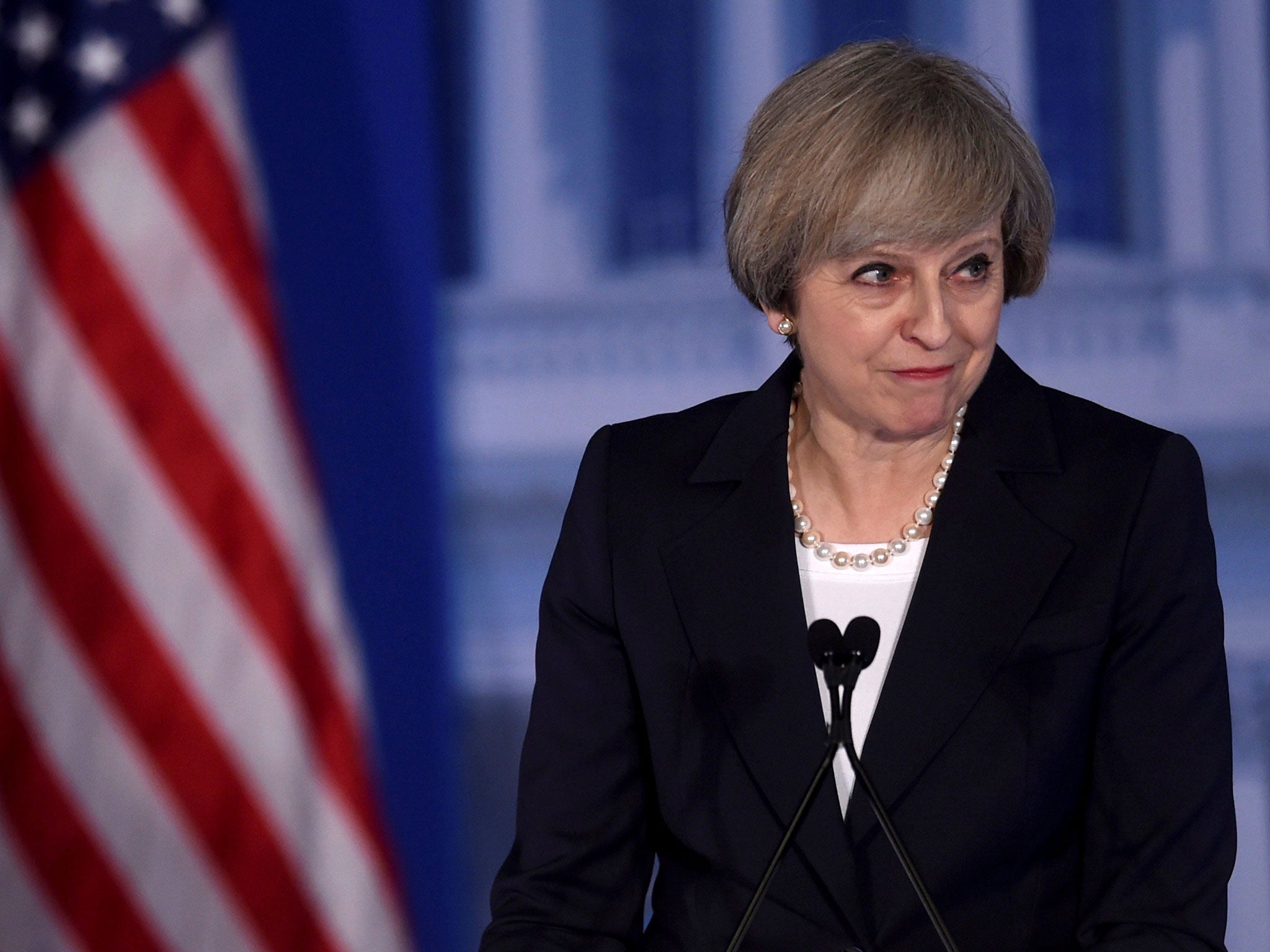 The White House misspelled Theresa May's name three times in an official schedule of her visit to the US, even as the Prime Minister talked up the "special relationship" in a speech at the Republican Retreat.
Staff in Donald Trump's administration missed out the 'h' in her name in a document setting out the plan for talks on Friday, including a "bilateral meeting" in the Oval Office and a "working luncheon" following a joint press conference.
The mistake was later corrected, it was reported. Teresa May is the name of a former glamour model and porn actress who starred in films including Whitehouse: The Sex Video and Leather Lust.
The controversial orders Donald Trump has already issued
Show all 9
'Teresa' is also the Spanish variant of Ms May's name.
At a presidential debate in California in 2015 Mr Trump told Jeb Bush, whose wife was born in Mexico, that "this is a country where we speak English, not Spanish".
In fact, the US is the world's second-largest Spanish-speaking country after Mexico — even ahead of Spain, with 41 million native Spanish speakers, plus another 11.6 million who are bilingual.
Much of the US is territory gained from Mexico in the mid-19th century.
Ms May used her speech to warn Mr Trump and his party to "beware" of Vladimir Putin.
Invoking the spirit of the Cold War, she called on the US and the UK to engage with the Kremlin "from a position of strength" and warned about the possible "eclipse of the West" if they failed.
But the PM also said the days in which the West seek to "remake the world in our own image are over", citing the wars in Iraq and Afghanistan and leaving others to remember David Cameron's ill-fated foray into Libya.
She also pledged support to Mr Trump in the fight against Isis and "Iran's aggressive efforts to build an arc of influence from Tehran through to the Mediterranean". But she backed the nuclear deal the new President has threatened to tear up.
The Prime Minister was speaking on foreign policy to US congressmen and women who had gathered at the Republican Retreat – with the party now controlling both Houses of the US legislature, their support will be critical to Ms May's drive for a new "special relationship".
Join our commenting forum
Join thought-provoking conversations, follow other Independent readers and see their replies