Three British people killed in helicopter crash at the Grand Canyon
Another three Britons injured after helicopter crashes into rocks at Arizona national park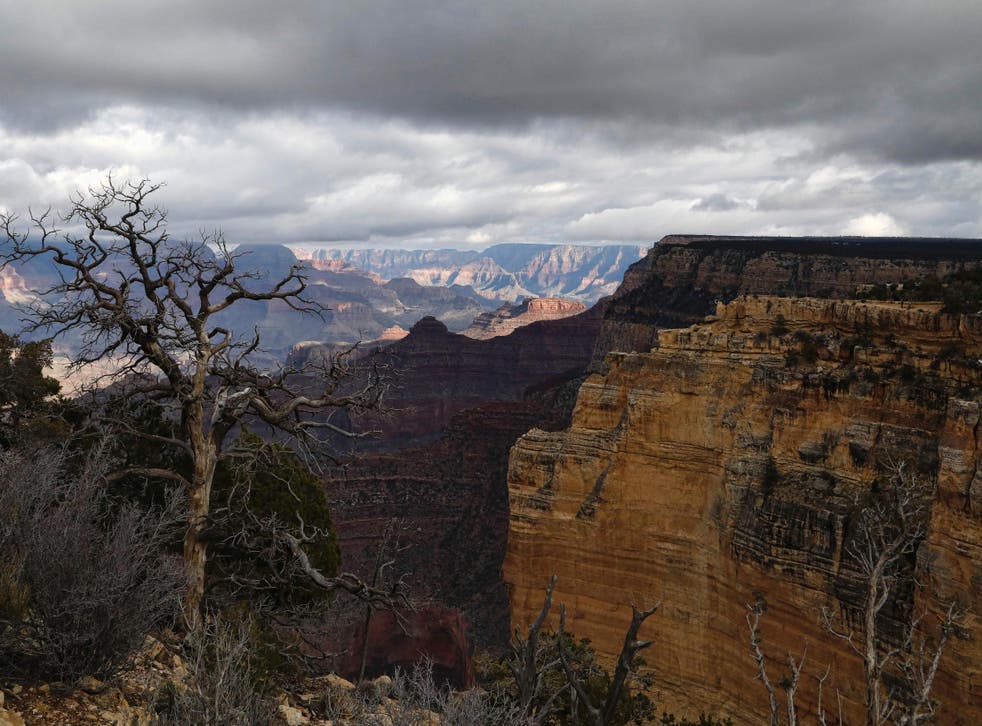 Three British people have died and three others are injured after a helicopter crashed in the Grand Canyon in the US state of Arizona.
The Foreign Office confirmed the deaths and said it was supporting the families of six Britons involved in the accident, which took place shortly after 5pm on Saturday.
Six passengers and a pilot were on board the helicopter, owned by Nevada-based company Papillon Group, when it crashed into jagged rocks by the Grand Canyon's West Rim, according to the Associated Press. It is not clear what caused the crash.
A witness told reporters he saw flames and black smoke spewing from the crash site, heard explosions and saw victims who were bleeding and badly burned.
Crews reportedly had to be flown in and the survivors were airlifted to a Las Vegas hospital. Darkness, windy conditions and the fact that it was a remote area made it difficult for rescuers to reach the wreckage.
Police chief Francis Bradley told CNN: "We are having difficulties getting the four people out of the crash site area to the hospital. It is too windy and it's dark and the area is very rugged."
CEO of the Papillon Group Brenda Halvorson said in a statement Sunday that the company was extending its heartfelt sympathy to the families involved in the accident.
A Foreign Office spokeswoman said: "We are providing support to the families of six British visitors involved in a helicopter accident at the Grand Canyon on February 10, and we are in close contact with the US emergency services."
Register for free to continue reading
Registration is a free and easy way to support our truly independent journalism
By registering, you will also enjoy limited access to Premium articles, exclusive newsletters, commenting, and virtual events with our leading journalists
Already have an account? sign in
Register for free to continue reading
Registration is a free and easy way to support our truly independent journalism
By registering, you will also enjoy limited access to Premium articles, exclusive newsletters, commenting, and virtual events with our leading journalists
Already have an account? sign in
Join our new commenting forum
Join thought-provoking conversations, follow other Independent readers and see their replies