Times Square kiss: Couples recreate iconic scene on VJ Day anniversary
Scores of couples gathered to take part in the annual event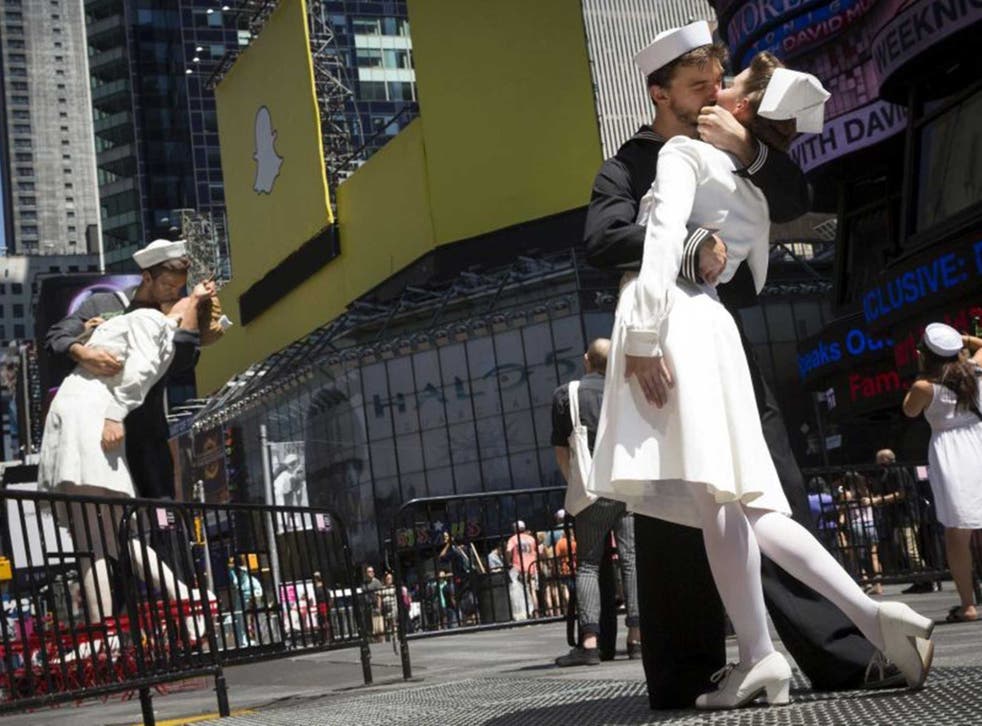 Dozens of couples have re-enacted the famous kiss between a sailor and nurse in New York City's Times Square on VJ Day in 1945.
In front of a 25ft sculpture of Alfred Eisenstaedt's kissing couple, who have never been formally identified, couples gathered to recreate the iconic scene, captured shortly after victory over Japan was announced in the US.
Ray and Ellie Williams, from Georgia, who married the day after victory was announced, kicked off the mass kiss.
Mr Williams, 91, recalled the moment when victory was announced. "We were doubly excited about celebrating the end of the war and also our marriage," he told reporters.
Meanwhile, across the Atlantic, hundreds gathered to witness a parade of veterans and former prisoners of war walk through the centre of London to Westminster Abbey.
The Queen and Prime Minister David Cameron attended a service at St Martins-in-the-Fields paying tribute to those who lost their lives in the conflict.
Join our new commenting forum
Join thought-provoking conversations, follow other Independent readers and see their replies