'Today I had to say bye to my father': Son posts tribute to NYPD officer shot dead by gunman
Rafael Ramos and Liu Wenjin were shot dead while sitting in a police car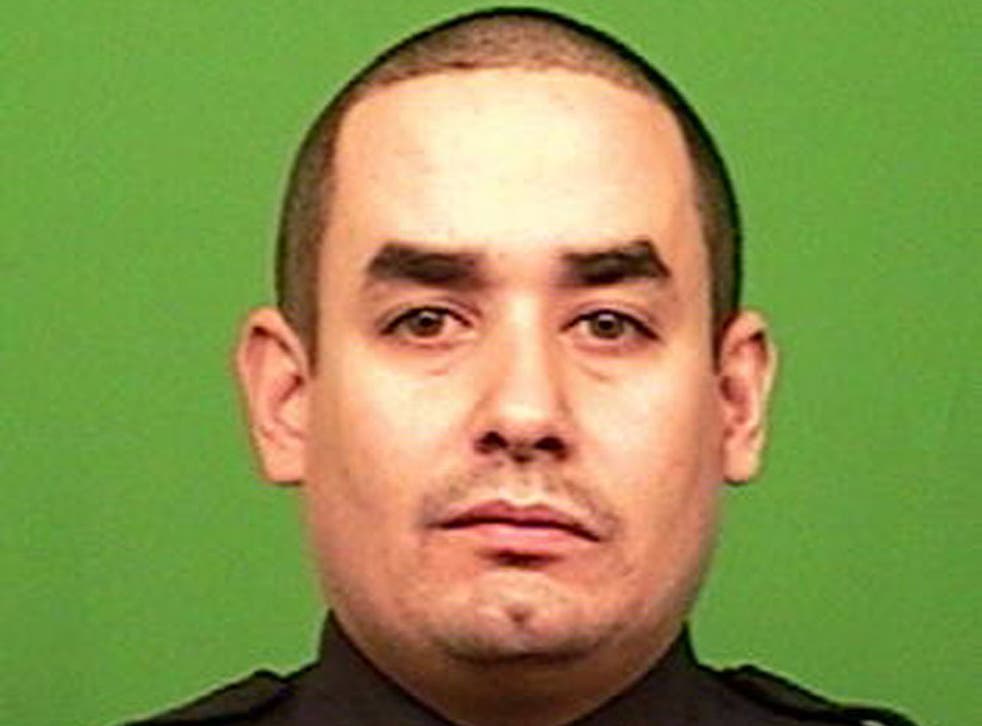 The 13-year-old son of one of two NYPD officers shot dead in a "revenge attack" for the Ferguson shootings on Saturday has paid tribute in heart-breaking Facebook posts.
Jaden Ramos expressed the pain of losing his father Rafael Ramos after the police officer and his colleague Liu Wenjin were shot in the head while sitting in a patrol car at around 3pm by Ismaaiyl Brinsley in Brooklyn, New York, before the gunman killed himself.
The teenager, in the first post about the tragic incident during the early hours of yesterday morning, wrote: "Today is the worst day of my life."
Police are investigating whether 28-year-old Brinsley was part of a gang, particularly the Black Guerrilla Family, or if he operated alone.
According to his Facebook timeline, the married father-of-two celebrated his 40th birthday on 9 December, on which Jaden posted a loving message.
He wrote: "Happy birthday to the best dad in the world, you are always there for me even when it's impossible. We have so many good times it's not even funny, I love you so much.
"How does it feel to be 40? Your getting old dad but you still look good. Hope you have the best birthday, you deserve it."
In pictures: Protests over death of Eric Garner

Show all 30
Mr Ramos had been a policeman for two years after starting his career in law enforcement as a school safety officer and his dream was to work for the NYPD, the New York Post reports. He is survived by his wife Margarita.
Mr Wenjin, 32, who had got married around two months ago, had been in the force for seven years. The two officers died hours later at Woodhull Hospital, where their families were present to keep vigil along with hundreds of NYPD officers standing outside.
The day before Mr Ramos was killed, he changed his Facebook profile photo to a plain blue square to show his solidarity with those who patrolled the streets during mass protests against the police.
Demonstrators called for justice over the death of father-of-six Eric Garner who died after being put in an illegal chokehold as well as a string of alleged racially-motivated miscarriages of police conduct across the US.
The gunman has been found to have boasted on Instagram about the attack that he was preparing on officers. He said: "Watch what I'm going to do," hours before the shootings. He is also known for shooting his Veterans Affairs officer girlfriend Shaneka Thompson, 29, who remains in hospital.
NYPD commissioner Bill Bratton and New York City mayor Bill de Blasio had said that the officers had been killed "execution style" and described their deaths as an "assassination".
Bratton said: "There is no more emotional time for a police officer.
"A death of this nature, an assassination, it's unlike any other type of emotion. It's hard to deal with."
The governor of New York state, Andrew Cuomo, said in a statement: "This deplorable act of violence is the opposite of what New York is and what New Yorkers believe in."
Join our new commenting forum
Join thought-provoking conversations, follow other Independent readers and see their replies