Eight-year-old girl dies after being forced to jump on trampoline for hours in extreme heat
A couple, said to be her guardians, have been arrested and charged with murder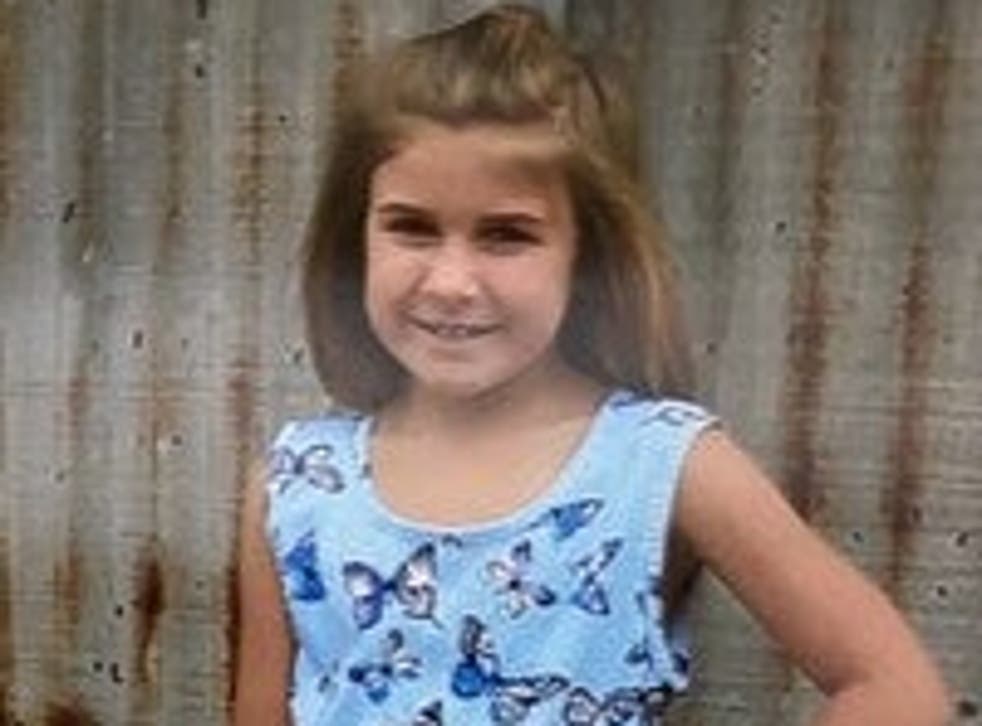 Leer en Español
A couple in Texas has been charged with murder after allegedly forcing an eight-year-old girl to jump on a trampoline for so long in extreme heat that she died of dehydration.
Odessa Police arrested Daniel and Ashley Schwarz and charged both with capital murder on 12 October in connection with the death of Jaylin Anne Schwarz.
An investigation into the 29 August incident revealed that eight-year-old Jaylin was not allowed to eat breakfast, and then forced to jump on a trampoline without stopping for an extended period of time. If she did not jump she was not given water.
She was reportedly being punished, but it is unknown what she had allegedly done.
When officers arrived on the scene responding to a call about a medical emergency, they found Jaylin had died.
A search warrant was later obtained and the temperature of the trampoline read to be approximately 110F (43C). The ground was approximately 150F (65C) and local weather reports put the air temperature at 103F (39C).
On 8 October, the Odessa Police Department received the final autopsy report, which listed the manner of death as homicide and the cause of death to be dehydration.
Jaylin's obituary mentions the Schwarzs as her parents, though family members say they were her guardians according to CBS7. Her biological parents were Alysha Anderton and David Retherford.
She loved horseback riding, ice skating and all things outdoors.
Ms Anderton wrote on social media that she had been trying to get access to Jaylin and her sister at the time of her daughter's death.
"But I was too late. And all I can think about is her leaving this world not knowing how much I love her and how much I wanted her," she wrote on Facebook, People reports.
After their arrest, the Schwarzs were taken to the Ector County Law Enforcement Centre.
Join our new commenting forum
Join thought-provoking conversations, follow other Independent readers and see their replies