Transgender Marine becomes one of first men to serve openly after US military drops ban
Lance Cpl Aaron Wixson says he is looking forward to attending his first military ball in male dress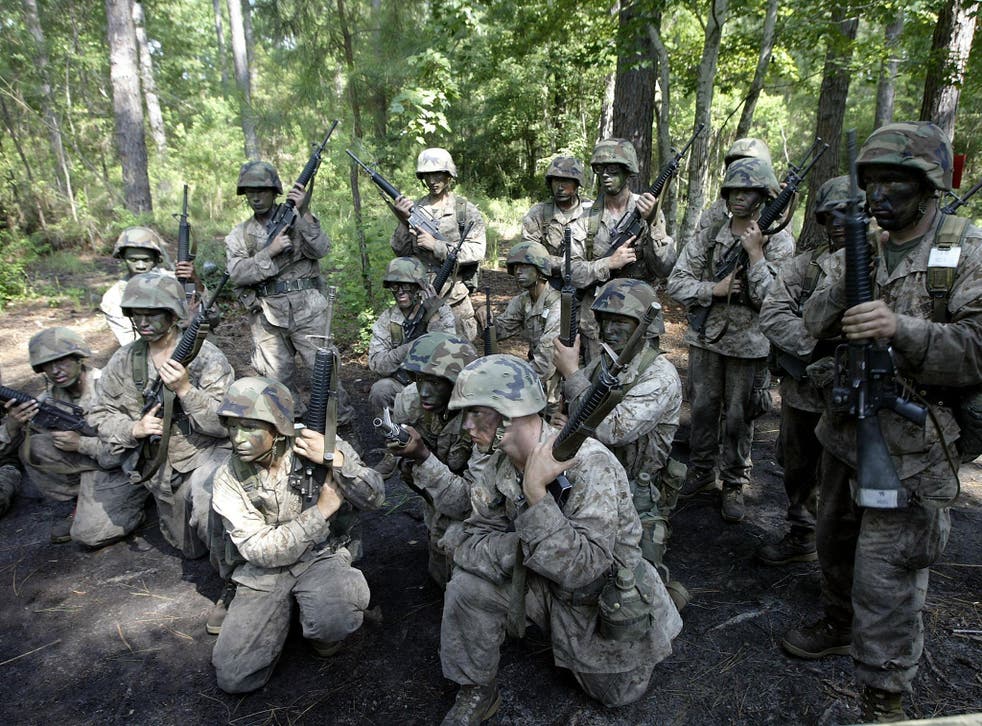 The first openly transgender soldier serving in the US military has said he is looking forward to being able to attend the annual Marine Corps Ball in an outfit he is comfortable in.
Lance Corporal Aaron Wixson recently wore female Dress Blues to the gala in Temecula, California but hopes he will be able to swap that for male attire next year after the repeal of The Pentagon's ban on trans people serving in the military came into force last month.
He told CNN: "I will feel that I am finally seen as who I really am.
"I will be 100 times more comfortable, physically and mentally – which will allow me to really enjoy the ball."
The 20-year-old field artillery radar operator was able to take advantage of the military's recently adopted "gender transition process" which allows personnel to access healthcare and support while transitioning.
After Lance Cpl Wixon has finished transitioning his name and gender will be officially changed at the Department of Defense and he will be allowed to start dressing like a man and using male facilities.
Lance Cpl Wixon, who is originally from Tulsa, Oklahoma, enlisted in the Marines in 2014 while he was still living as a woman.
He said he spent one semester at university in Oklahoma on a golf scholarship but jumped at the chance to serve in the armed forces when the Pentagon relaxed its rules on women serving in combat roles.
World news in pictures

Show all 50
But earlier this year, a military mental health provider diagnosed him with "gender dysphoria" and Lance Cpl Wixon decided to come out to his commanding officers – who have been supportive.
The programme, which the Pentagon has admitted is a "work in progress", has been cautiously welcomed by LGBT groups who will monitor how the policy develops.
In June, outgoing Secretary of Defense Ash Carter announced the White House would repeal the ban after a Rand Corporation report found letting trans people serve openly would have a "minimal impact" on troop readiness and healthcare costs.
In a statement announcing the change, Mr Carter said "Although relatively few in number, we're talking about talented and trained Americans who are serving their country with honor and distinction.
"We want to take the opportunity to retain people whose talent we've invested in and who've proven themselves".
The move follows on from the repeal of the "Don't Ask, Don't Tell" policy on gay people serving in the military during Barack Obama's first term.
The policy stopped anyone in the armed forces being discriminated against or harassed for being gay or bisexual in the closet but prohibits anyone being opened about it while serving.
Join our new commenting forum
Join thought-provoking conversations, follow other Independent readers and see their replies