Trolling of teen rape victim Jada sparks internet fightback with hashtag #IamJada
Social media is gathering in solidarity with Jada after she was attacked by trolls in internet memes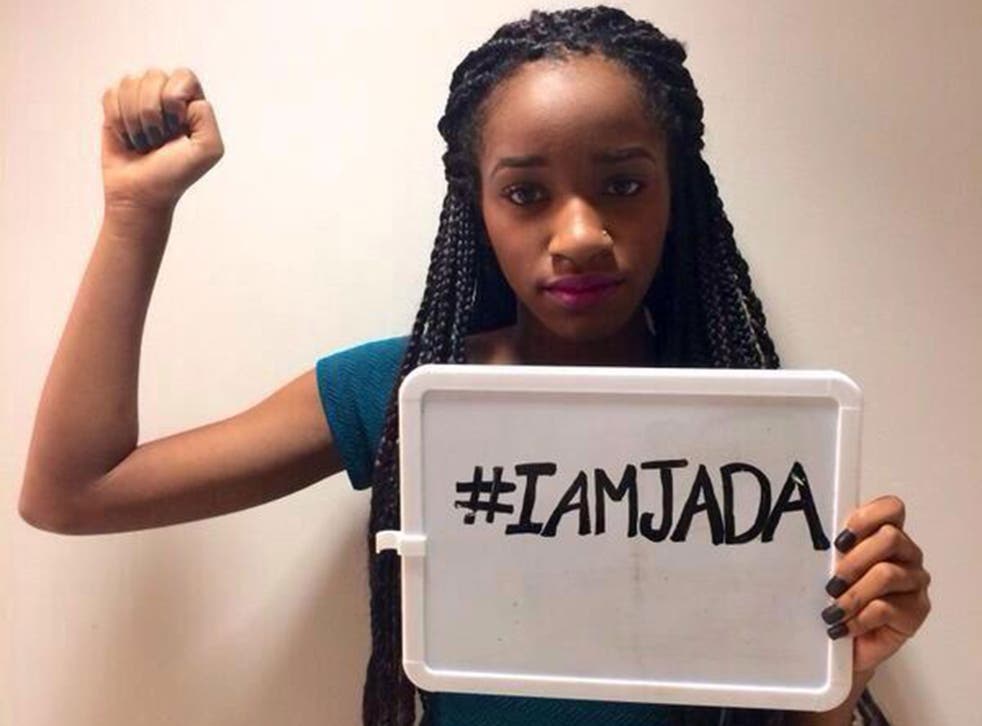 Social media is standing together in support of a teenage girl who was targeted by online trolls when pictures of her alleged rape went viral.
Sixteen-year-old Jada has fought back against the memification of her assault with her own hashtag, #IamJada.
She became the focus of internet memes last week when photos of her lying unconscious and bottomless on the floor of a party she had attended at a friend's house in June were circulated on the internet, before going viral.
Jada, who has waived her right to anonymity, said the incident occurred after her drink was spiked at the event. She said she was unaware an assault had taken place until she saw the photos of herself.
Some Twitter users began mocking Jada by posting pictures of theirselves in the same position as Jada on the floor. Her alleged assailant even made derogatory comments about her on the social networking site, branding her a "snitch" in a series of tweets.
Her internet supporters have since jumped to her defence by reclaiming the hashtag originally used to attack her, instead using it to post messages of solidarity with the teenager. After unveiling the hashtag #IamJada in an MSNBC segment with Ronan Farrow, people and organisations across the world are now using it to call for both the arrest of her attacker and an end to rape culture.
Twitter is currently flooded with messages of support and pictures of men and women flexing their muscles like Jada.
A police spokesperson from the Houston Police Department told the broadcaster that its juvenile sex crimes unit is handling the investigation, and that detectives are actively pursuing leads.