Donald Trump budget shows US taxpayers will pay $4bn for Mexico border wall
According to leaked administration calculations, total costs of project could come to more than $21 billion (£16.9bn)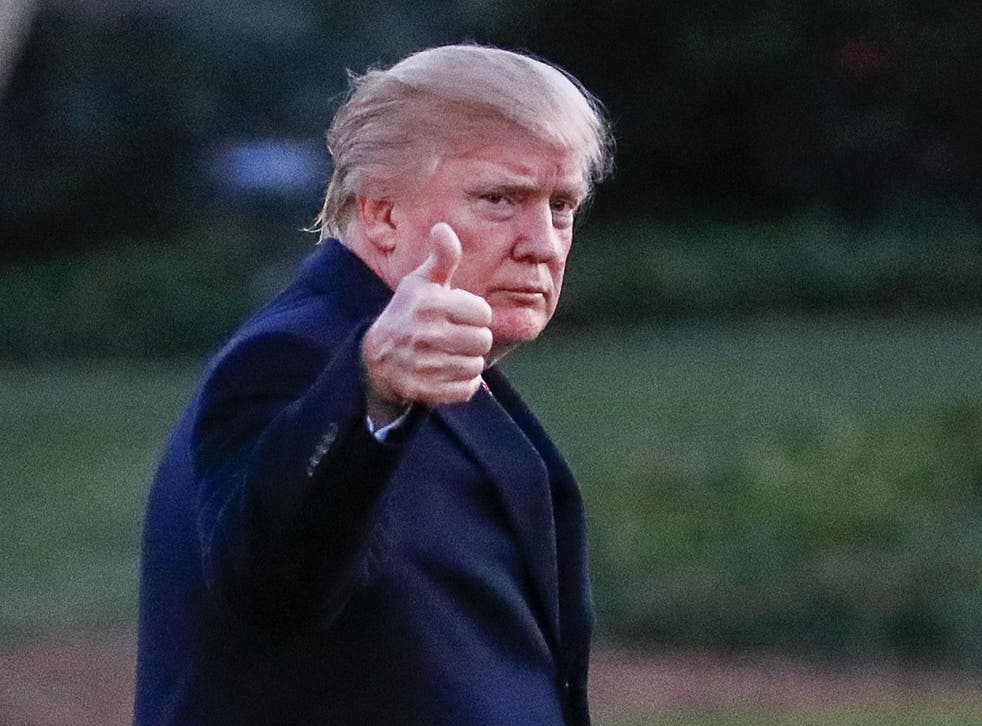 Donald Trump will reportedly use more than $4 billion (£3.2bn) in US taxpayer money to build his border wall, breaking repeated campaign promises that Mexico would pay for its construction.
White House budget proposals reveal the Republican leader will request $1.5 billion (£1.2bn) for the project under the 2017 fiscal year. He will request a further $2.6 billion (£2.1bn) in 2018, according to a senior administration official.
However experts have suggested the $4.1 billion figure could be just a fraction of the total cost.
According to leaked calculations by the Department of Homeland Security, the project could come to more than $21 billion (£16.9bn).
Throughout his campaign, the former real-estate mogul insisted that not only would he build a "great wall" but Mexico would pay for it.
However, in January he admitted US taxpayers would foot the bill, however he insisted Mexico would reimburse the US after construction.
"The dishonest media does not report that any money spent on building the Great Wall (for sake of speed), will be paid back by Mexico later!" he wrote on Twitter at the time.
Mexican officials have since repeatedly denied they will contribute financially to the wall's construction.
Former Mexican president Vicente Fox Quesada said: "Trump may ask whoever he wants, but still neither myself nor Mexico are going to pay for his racist monument. Another promise he can't keep."
The budget "blueprint" released on Thursday will see the Mexican border wall prioritised over community projects such as Meals on Wheels and housing assistance.
The president's proposals include the complete elimination of the $3 billion (£2.4 billion) Community Development Block Grant program, which funds those programs along with other community assistance efforts.
The Environmental Protection Agency (EPA) will also see its funds slashed.
The controversial orders Donald Trump has already issued

Show all 9
The $1.15 trillion (£1 trillion) budget – titled America First: A Budget Blueprint to Make America Great Again – will however benefit the military, which will receive the largest windfall since the Reagan administration.
Register for free to continue reading
Registration is a free and easy way to support our truly independent journalism
By registering, you will also enjoy limited access to Premium articles, exclusive newsletters, commenting, and virtual events with our leading journalists
Already have an account? sign in
Register for free to continue reading
Registration is a free and easy way to support our truly independent journalism
By registering, you will also enjoy limited access to Premium articles, exclusive newsletters, commenting, and virtual events with our leading journalists
Already have an account? sign in
Join our new commenting forum
Join thought-provoking conversations, follow other Independent readers and see their replies