Trump closes Canada and Mexico borders as part of coronavirus response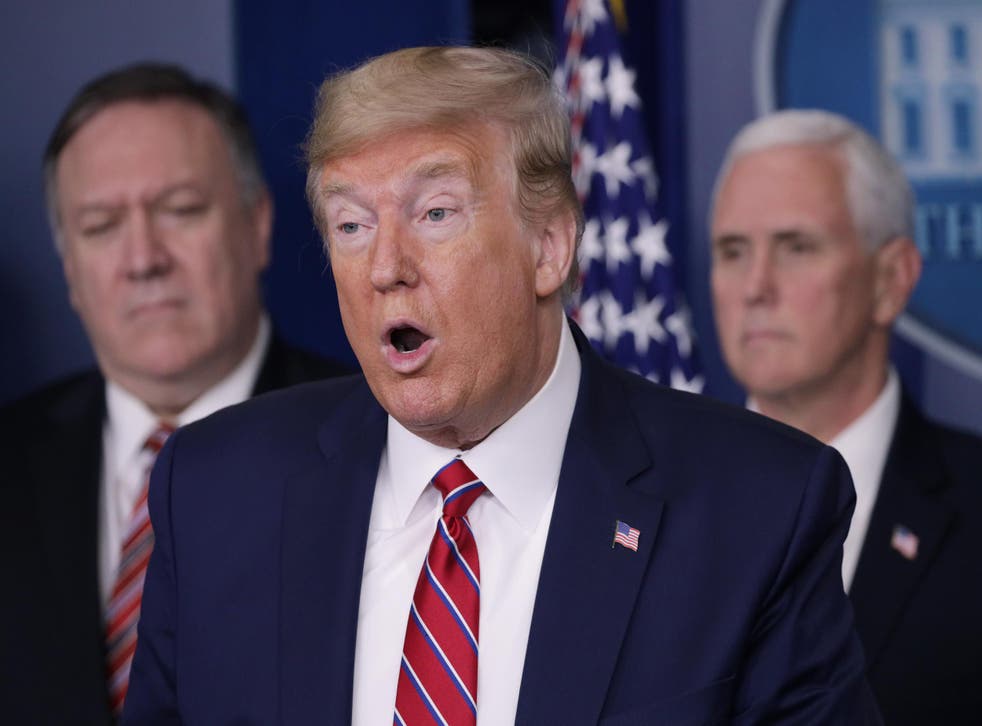 Donald Trump has announced the US is shutting both the northern and southern borders - with both Canada and Mexico - as part of its efforts to slow the spread of coronavirus.
Earlier this week, Mr Trump announced his administration was closing the border with Canada in order to try and flatten the infection curve. The ban did not apply to US citizens, and was directed to trade or cargo.
On Friday, in a move had been sign-posted earlier in the day by Chad Wolf, the acting head of the department of homeland security, Mr Trump said similar restrictions were being imposed for the border.
He appeared to suggest migrants from Central America presented a unique threat, repeating the kind of rhetoric he has placed at the part of his political message for more than five years.
"Every week, border agents encounter thousands and thousands of unvetted and unauthorised entries from dozens of countries and we've had this problem for decades," he said.
Before and after photos show impact of coronavirus around the world

Show all 20
"We can actually do something about it, we're taking a very strong hold of that. And we have before but this is now at a level that nobody's ever approached in normal times. These massive flows place a strain on our healthcare system during a global pandemic."
He added: "These measures will protect the health of all three nations and reduce the incentive for mass global migration that would badly deplete the healthcare resources needed for our people."
More follows…
Join our new commenting forum
Join thought-provoking conversations, follow other Independent readers and see their replies