DoJ under Trump issued subpoena to obtain reporter's phone records
Request came amid a review of child separation border policy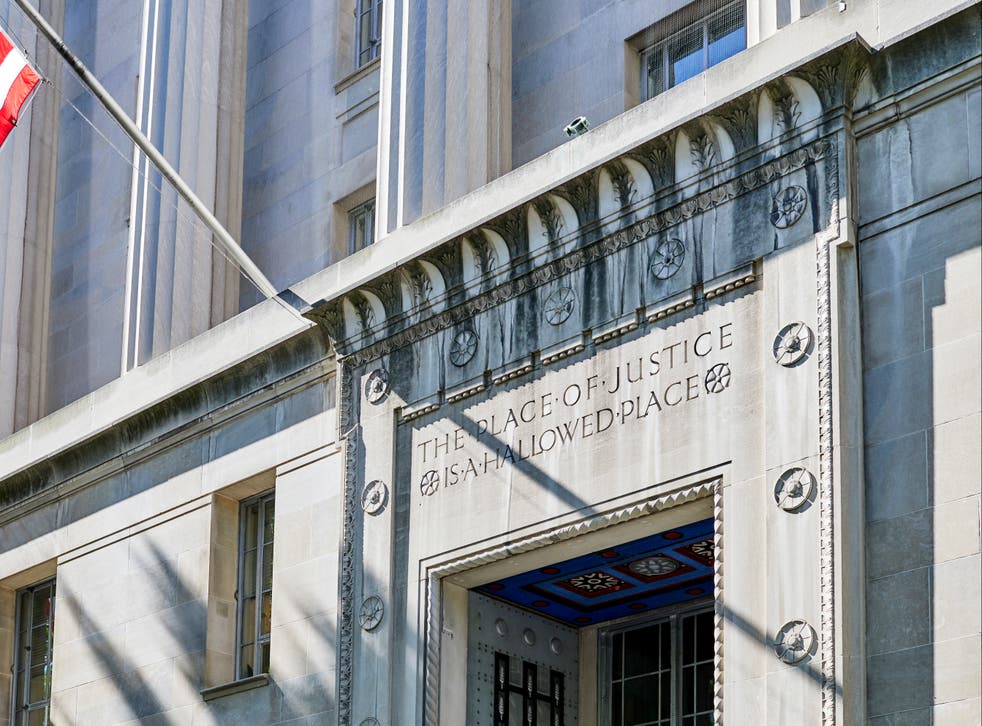 The Department of Justice under former President Donald Trump reportedly issued a subpoena to obtain a reporter's phone number amid a review of the administration's border policy on child separation.
The Guardian reported on Thursday that Stephanie Kirchgaessner, its investigative correspondent in Washington DC, had her phone number handed over to former US President's justice department (DoJ) without her or her employer knowing.
The newspaper said it had asked the DoJ for an explanation after a freedom of information request revealed the subpoena on Thursday. Subpoenas are very rarely issued for reporters.
It came in the wake of articles about a DoJ review of the Trump administration's border policy on child separation, with estimates suggest saw 3,000 minors separated from adults.
The DoJ's inspector general, Michael Horowitz, was in charge of the review into the policy. A report was published in January 2021 which found the department "failed to effectively prepare for and manage the policy's implementation".
Prior to that report, The Guardian,The New York Times and NBC News were handed information by DoJ officials about the ongoing probe into the Trump policy. The leaks were the subject of an internal review that saw Ms Kirchgaessner's phone number subpoenaed.
More than 100 calls between DoJ officials and Ms Kirchgaessner viewed by the department as evidence. Another 130 calls were identified as being with a phone number associated with The Guardian .
Katharine Viner, The Guardian's editor-in-chief, said in a statement on Thursday that it was "an egregious example of infringement on press freedom and public interest journalism by the US Department of Justice".
"We will be asking the DoJ urgently for an explanation for why and how this could have occurred, and for an apology," she continued. "We will also be seeking assurances that our reporter's details will be erased from DoJ systems and will not be used for any further infringements of press freedom."
The revelations came after a reporter, Jason Leopold, submitted a freedom of information for documents related to the DoJ's investigation into the leaks from its review of Mr Trump's "zero tolerance" policy on the southern border.
It comes after Politico reported on Wednesday that an employee from the DoJ inspector general's office "abruptly resigned" after bering connected to the same probe into media leaks.
The Independent has approached the DoJ for comment.
Register for free to continue reading
Registration is a free and easy way to support our truly independent journalism
By registering, you will also enjoy limited access to Premium articles, exclusive newsletters, commenting, and virtual events with our leading journalists
Already have an account? sign in
Register for free to continue reading
Registration is a free and easy way to support our truly independent journalism
By registering, you will also enjoy limited access to Premium articles, exclusive newsletters, commenting, and virtual events with our leading journalists
Already have an account? sign in
Join our new commenting forum
Join thought-provoking conversations, follow other Independent readers and see their replies