Man pleads guilty to planning to flip Trump's limo with stolen forklift
Leingang admits starting two fires before stealing the forklift last year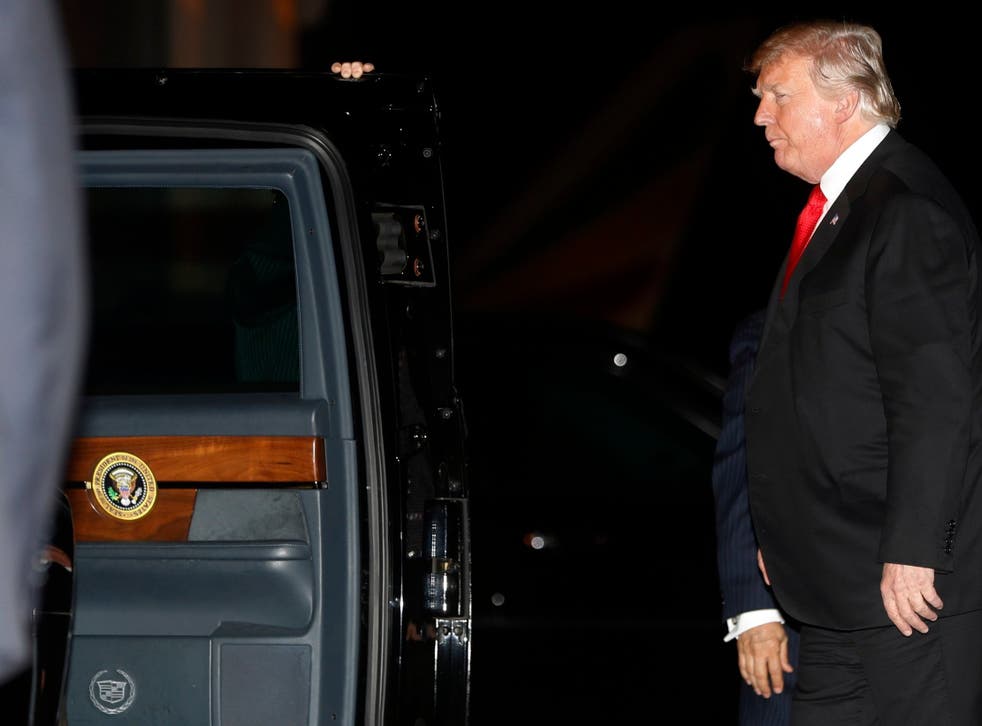 A North Dakota man has pleaded guilty to stealing a forklift that he intended to use to flip Donald Trump's limousine.
Gregory Lee Leingang, 42, was arrested in September 2017 for stealing the forklift and attempting to drive it into the president's motorcade route while Mr Trump was visiting North Dakota to promote tax legislation.
"The intent was to basically try to get to the limo, flip the limo and get to the president and he wanted to kill the president", said Brandi Sasse Russell, the assistant US attorney on the case, according to the Grand Forks Herald.
Leingang fled the scene after the forklift became stuck in a gated area, but was tracked down and arrested by local police.
Before the attempted limousine flip, Leingang started fires at the Bismarck Municipal Ballpark maintenance shop and the state parole and probation office — crimes that he pleaded guilty to committing.
Support free-thinking journalism and attend Independent events
He was sentenced to 10 years in prison for the fires. He received two further five year sentences for stealing the forklift and for another burglary incident. His estimated release date is in 2038.
Ms Sasse Russell said that, because of the substantial state sentences, she is considering time served concurrent to those sentences.
Leingang will be sentenced in February.
Register for free to continue reading
Registration is a free and easy way to support our truly independent journalism
By registering, you will also enjoy limited access to Premium articles, exclusive newsletters, commenting, and virtual events with our leading journalists
Already have an account? sign in