Twitter account lists hundreds of Jews who were killed after being refused entry to US
They were escaping persecution from the Nazis, but most Jewish passengers of the St Louis ship were forced to return to Europe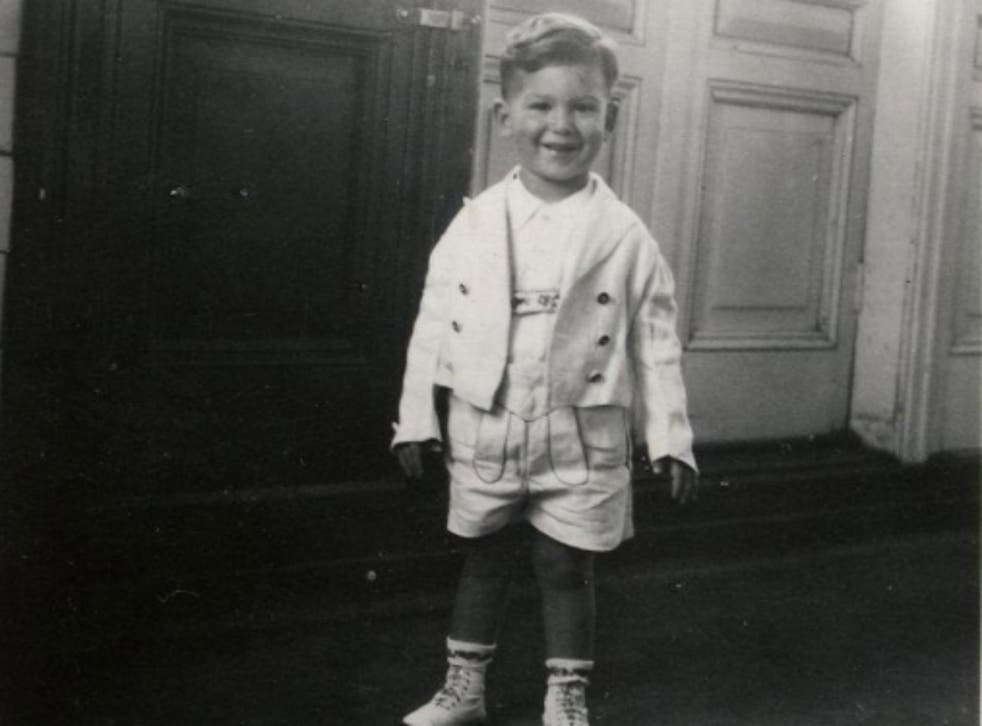 On International Holocaust Remembrance Day, one twitter account has tweeted out the individual stories of hundreds of Jewish refugees who were turned away by the US after attempting to escape the Nazis.
The St Louis ship sailed from Hamburg to Cuba in 1939, carrying more than 900 passengers fleeing the Nazis. Most were not allowed to disembark when they got there.
Of those that were sent back, 254 people were killed, most in Auschwitz or Buchenwald concentration camps.
Each person - their name and place of death, sometimes with a photograph, has been tweeted by one account called "St Louis Manifest" to remind social media users of the horrors which took place within living memory and which led to more than six million Jews being killed.
The remembrance tweets are particularly poignant in 2017 as Donald Trump sent out a statement which talked of "the innocent" killed in the Holocaust but which did not specifically mention the Jewish people.
Mr Trump has finished his first week in the Oval Office by signing an executive order to ban Syrian refugees from entering the country, as well as imposing a blanket, 120-day ban on refugees from six other Muslim-majority and war-torn countries.
The US only took in around 12,500 Syrians in 2016, much less than other countries.
In 1939, the UK, Belgium, France and the Netherlands reached agreements with Jewish organisations to take in around 900 Jews from the St Louis ship.
Donald Trump announces a ban on refugees and all visitors from Muslim-majority countries
"The fact that President Trump's order appears designed to specifically limit the entry of Muslims evokes horrible memories among American Jews of the shameful period leading up to World War Two, when the United States failed to provide a safe haven for the vast majority of Jews in Europe trying to escape Nazi persecution," said Jeremy Ben-Ami, president of the pro-Israel nonprofit organisation J Street.
"Most ultimately perished in the Holocaust. That episode remains a blot on the conscience of the United States. It is a terrible irony that today, the same day on which this order is to be signed, is also International Holocaust Remembrance Day."
Mr Trump's former rival for the Presidency, Hillary Clinton, spoke of the incident in 1939 during the 2016 campaign trail.
"Now, we've had dark chapters in our history before," she told the Jewish lobbying group AIPAC.
"If you see bigotry oppose it. If you see violence condemn it. If you see a bully, stand up to him," she said.
Register for free to continue reading
Registration is a free and easy way to support our truly independent journalism
By registering, you will also enjoy limited access to Premium articles, exclusive newsletters, commenting, and virtual events with our leading journalists
Already have an account? sign in
Register for free to continue reading
Registration is a free and easy way to support our truly independent journalism
By registering, you will also enjoy limited access to Premium articles, exclusive newsletters, commenting, and virtual events with our leading journalists
Already have an account? sign in
Join our new commenting forum
Join thought-provoking conversations, follow other Independent readers and see their replies