Two students arrested for murder of 13-year-old girl they reportedly met online
Nicole Madison Lovell disappeared from her home on Wednesday and her remains were found along a highway a few days later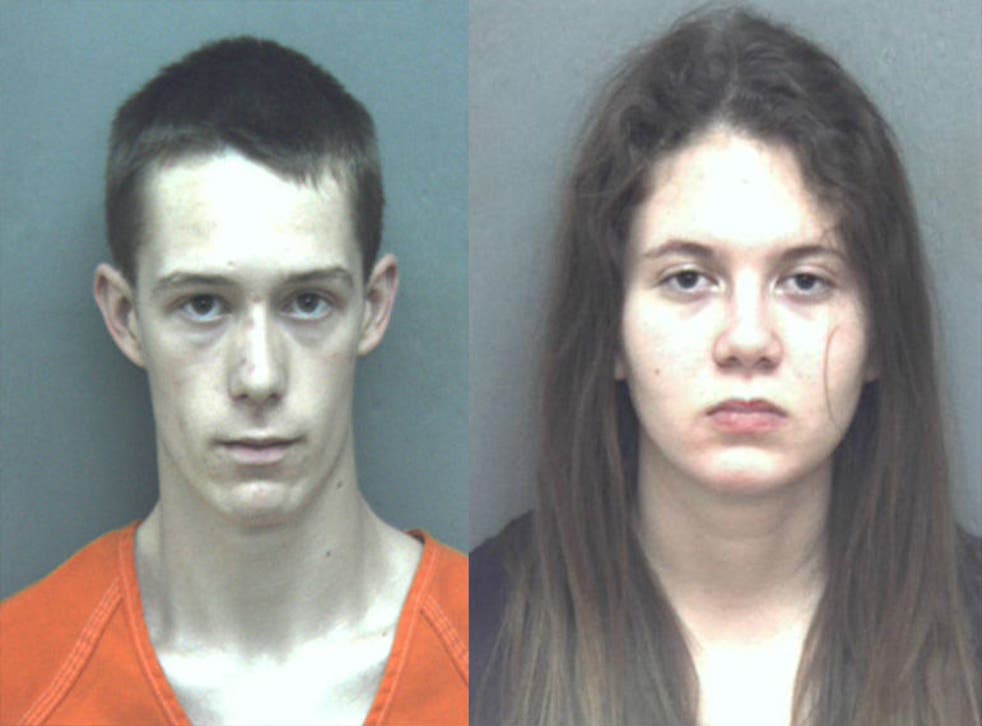 Two engineering students at Virginia Tech university have been arrested in connection with the murder of 13-year-old girl.
Police arrested 18-year-old David Eisenhauer at his dormitory and charged him with abduction and murder. Police also arrested 19-year-old Natalie M. Keepers for improper disposal of the body.
Reports say that the victim, Nicole Madison Lovell, 13, may have met one of the suspects online. Mr Eisenhauer confirmed he knew Ms Lovell but "declined to comment" on the nature of their relationship, according to police.
Both suspects are being held without bond at the Montgomery County jail in Virginia.
Ms Lovell disappeared from her home in Blacksburg on Wednesday. Her mother Tammy Weeks said a nightstand had been pushed up against the girl's bedroom door and the window was open, as reported by the Washington Post.
Ms Lovell, the youngest of four, took daily medication after a liver transplant, and her mother had pleaded for public help in finding her daughter.
Her mother told the newspaper that Ms Lovell was bullied at school and on social media for her appearance.
The girl's remains were found on Saturday beside Route 89 highway in North Carolina, about 100 miles from Blacksburg.
"Based on the evidence collected to date, investigators have determined that Eisenhauer and Nicole were acquainted prior to her disappearance," the police said in a statement, as reported by The New York Times.
Ms Keepers was active in theatre, according to her Facebook page, while Mr Eisenhauer was named the Howard County Times/Colombia Flier boys' indoor track athlete of the year in 2015, as reported by The Baltimore Sun.
Virgina Tech said in a statement that it will work with police in "any way it can".
"The entire Virginia Tech community extends its support to Nicole's family and friends."
Virginia Tech President Tim Sands wrote in an open letter on Saturday that the discovery has resulted in "shock and sadness".
"As a father, as well as Virginia Tech's president, I want to reassure you that our community is supportive and resilient. Lean on that support and the resources available to you. It is normal to feel anxious and overwhelmed at a time such as this. You are not alone."
Register for free to continue reading
Registration is a free and easy way to support our truly independent journalism
By registering, you will also enjoy limited access to Premium articles, exclusive newsletters, commenting, and virtual events with our leading journalists
Already have an account? sign in
Register for free to continue reading
Registration is a free and easy way to support our truly independent journalism
By registering, you will also enjoy limited access to Premium articles, exclusive newsletters, commenting, and virtual events with our leading journalists
Already have an account? sign in
Join our new commenting forum
Join thought-provoking conversations, follow other Independent readers and see their replies