UN peacekeepers sexually abuse hundreds of women and minors in Haiti in exchange for food and medicine, new report will reveal
Over 225 women and minors claim they were abused in 'transactional sex' incidents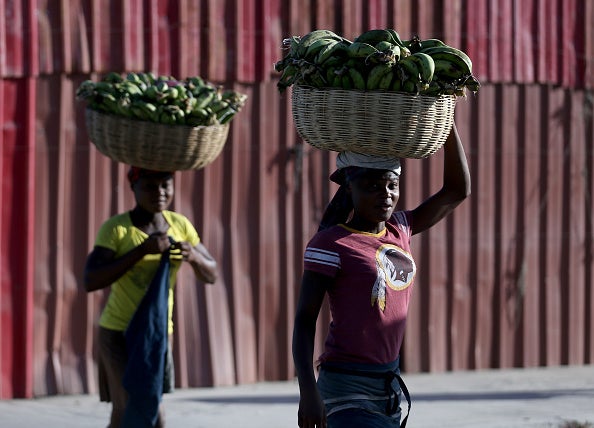 United Nations peacekeepers have been sexually abusing women and minors in Haiti who have been in need of basic food and medical supplies – and the problem has been known for almost a decade, according to claims in a draft report.
The Associated Press (AP) has obtained a draft copy from the Office of Internal Oversight Services (OIOS) which was investigating how UN peacekeeping forces have dealt with the unrelenting problem of sexual abuse and exploitation.
Following on from a ground-breaking report on sexual abuse almost ten years ago, investigators travelled to Haiti – which is one of the poorest countries in the world – when the allegations came to light.
According to the report – due to be released this month – about a third of the alleged sexual abuse involves minors under the age of 18 and help for these victims is listed as "severely deficient."
The average investigation by OIOS – which says it prioritises cases involving minors or rape – takes more than a year.
Top 20 hungriest countries in the world
Show all 20
For the report, investigators interviewed 231 Haitians in total last year who said they'd had "transactional sex" with UN peacekeepers.
The findings state: "For rural women, hunger, lack of shelter, baby care items, medication and household items were frequently cited as the 'triggering need.'"
Urban and suburban women received "church shoes, cell phones, laptops and perfume – as well as money."
In cases of non-payment, some women withheld the badges of peacekeepers and threatened to reveal all on social media with the report adding: "Only seven interviewees knew about the United Nations policy prohibiting sexual exploitation and abuse."
Astonishingly, none knew about the mission's hotline to report such abuse.
In the report, UN peacekeeping chief, Herve Ladsous, and field support chief, Atul Khare, have said that, although the number of peacekeepers has increased dramatically over the past decade, the number of allegations of sexual abuse and exploitation have gone down.
Report of the new draft findings has come only a week after the UN announced it was creating an independent panel to review allegations of sexual abuse of African children by its French peacekeepers.
Join our commenting forum
Join thought-provoking conversations, follow other Independent readers and see their replies