United Airlines to introduce new executive pay scheme based on customer satisfaction
Company also says its CEO, Oscar Munoz, will not become chairman next year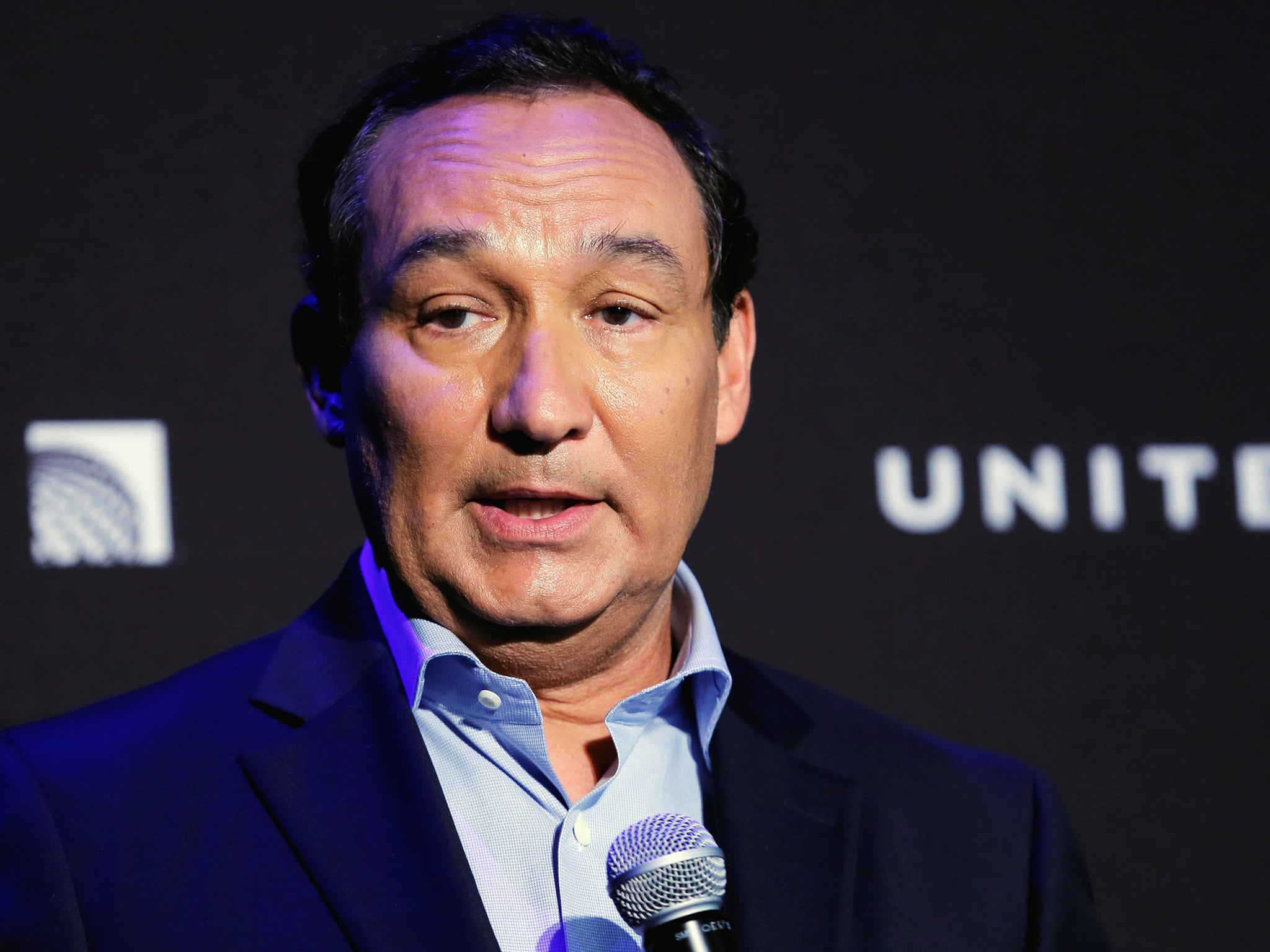 United Airlines is to introduce a customer satisfaction-based pay scheme in the wake of the violent ejection of a doctor from one of its planes.
The company's chief executive, Oscar Munoz, will not ascend to the role of chairman in 2018 after his contract was amended following the incident, which was captured on video.
Millions watched footage of Dr David Dao, 69, being dragged bloodied and screaming from his seat on a United flight which the airline said was needed by one of its employees. It sparked calls for a boycott and even parody adverts from rival companies.
Mr Munoz was forced to apologise and promised a "thorough" review of what had happened.
United Continental Holdings Inc have reportedly filed plans for a "targeted compensation plan" for executives that would make sure "employees' incentive opportunities for 2017 are directly and meaningfully tied to progress in improving the customer experience".
In a reversal of his earlier employment agreement, Mr Munoz has opted to leave "future determinations related to the chairman position to the discretion of the board," United said in a US Securities and Exchange Commission filing.
United Airlines passenger is dragged off plane because airline overbooked
Leaders of the US Senate Commerce Committee sent a letter to the airline in the wake of the incident, asking about the airline's policy for bumping passengers off oversold flights. They also asked about Dr Dao in particular, and the reasons given for his removal.
The senators instructed United to reply by Thursday, but Mr Munoz wrote to the committee on Friday asking for an extension. He promised a full response by 27 April.
"We are in the process of gathering the full set of facts about this incident and finalising a thorough review of our policy," he wrote. "We look forward to sharing the full results of this ongoing review and the immediate, concrete actions we will take to better serve our customers with the committee."
Join our commenting forum
Join thought-provoking conversations, follow other Independent readers and see their replies