Rolling Stone magazine to be sued by University of Virginia student fraternity over discredited rape story
Announcement follows independent inquiry that found magazine failed to follow basic journalistic procedures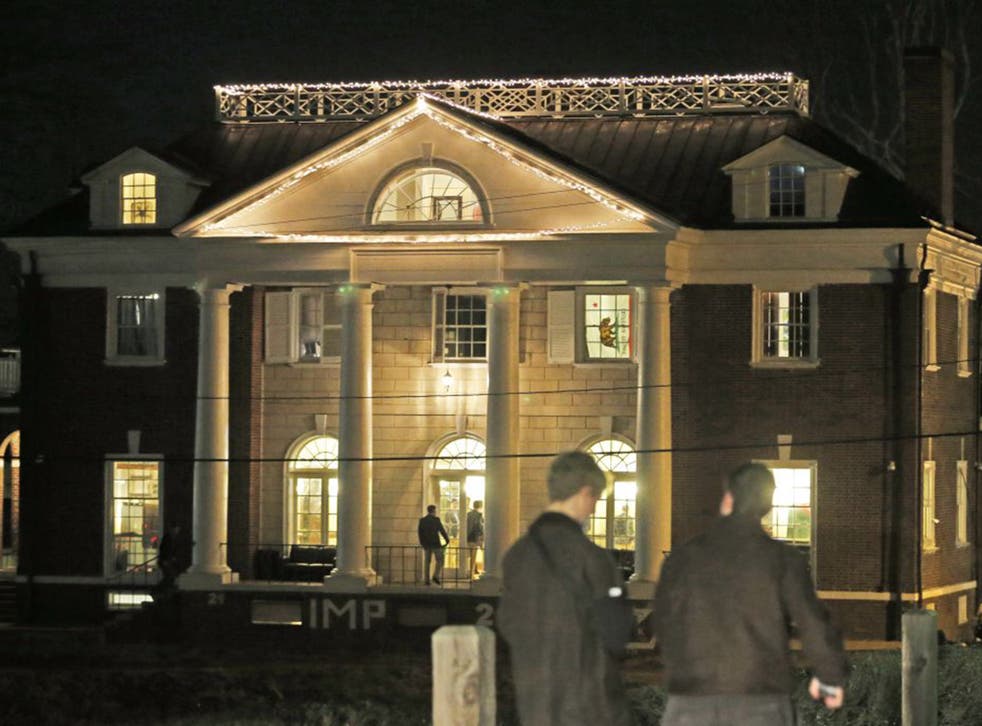 The student body at the centre of a now infamous Rolling Stone article about an alleged gang-rape at the University of Virginia has said it will sue the magazine for "reckless reporting" it claimed had damaged its reputation.
The campus's chapter of Phi Kappa Psi said in a statement it would pursue all legal action available to it after an independent inquiry decided the magazine had failed to carry out appropriate journalistic checks before publishing last year's article A Rape on Campus.
The article told of an alleged gang-rape at the university located in in Charlottesville, described by the alleged victim and without seeking comment from the seven students accused of attacking her. The magazine has long admitted there were problems with the article and last month police said that while they could not discount the woman's claim, they had found no evidence to substantiate it.
On Monday, the fraternity seized on the report by the Columbia University Graduate School of Journalism and said the magazine's article had left lasting damage. Students held demonstrations on campus and its fraternity house was vandalised.
"Clearly our fraternity and its members have been defamed, but more importantly we fear this entire episode may prompt some victims to remain in the shadows, fearful to confront their attackers," said Stephen Scipione, the president of the fraternity chapter in Charlottesville, according to Reuters.
The article, written by contributing editor Sabrina Rubin Erdely and published in November, detailed an alleged 2012 gang rape that a first-year student identified as "Jackie" said she had endured at the Phi Kappa Psi fraternity house.
The magazine said in a statement on Sunday that it would commit itself to a series of recommendations made in the Columbia University review. However, nobody involved in producing the article has lost their jobs.
At a news conference on Monday, the authors of the Columbia University review said it was not up to them to recommend if people should be fired over what they called an avoidable journalistic failure.
"We pointed out systemic and institutional problems and we are leaving it up to Rolling Stone to decide how to deal with these problems," said Sheila Coronel, academic dean at the journalism school.
Join our new commenting forum
Join thought-provoking conversations, follow other Independent readers and see their replies