US cashmere plot: Pentagon's $6m project to introduce rare goats to Afghanistan failed to stimulate economy
Senate hearing finds the Task Force for Business Stability Operations spent $800m on various projects that were managed poorly or not at all, and that suffered from 'waste, fraud and abuse'
Tim Walker
US Correspondent
Thursday 21 January 2016 20:10 Comments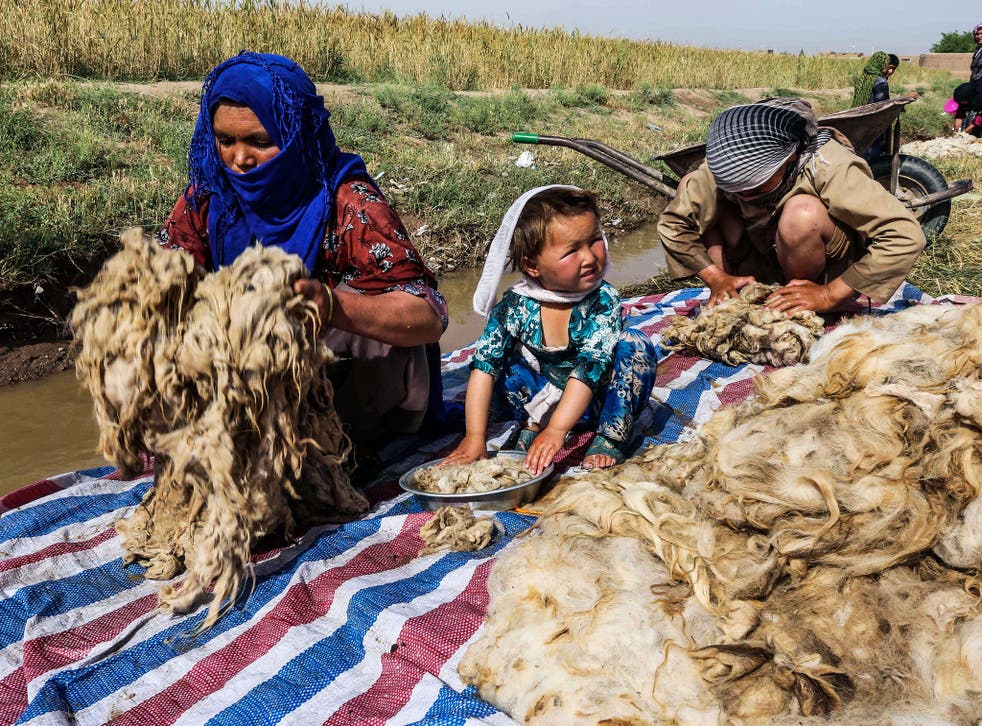 The Pentagon spent millions of dollars importing nine rare Italian goats to Afghanistan in a bid to boost the local cashmere industry, it has emerged. The goats went missing, presumed eaten, and the $6m (£4.2m) project was never completed, a US government investigator has concluded.
The so-called "cashmere support" programme was just one example of the vast and unnecessary costs incurred by the Task Force for Business Stability Operations (TFBSO), a US Department of Defence agency that spent some $800m to try to stimulate the Afghan economy between 2009 and its disbandment in March of last year. At a Senate hearing on Wednesday, John Sopko, the Special Inspector General for Afghanistan Reconstruction (Sigar), testified that many TFBSO projects had been managed poorly or not at all, and that they suffered from "waste, fraud and abuse".
More than $6m was spent between 2012 and 2014 on shipping the nine male blond goats from Italy to Herat in Afghanistan, constructing a farm and laboratory and enlisting staff. But the Pentagon and the task force never monitored the programme to find out how many jobs it created, how much wool was produced, or whether the goats in fact ended up on the dinner table. "We don't know," Mr Sopko said. "This was so poorly managed."
Sigar has recently identified several such failed initiatives, including a $7.5m plan to boost the sales of carpets, and a $3m fruit and vegetable storage facility for farmers, which has never been used. Most notoriously, the inspector general found that the task force had spent $43m on a natural-gas fuel station in the northern town of Sheberghan, which ought to have cost closer to $500,000.
Senator Claire McCaskill of Missouri described the fuel station as "dumb" and "ridiculous", pointing out that the $800 cost of converting a car to run on natural gas is prohibitive to most Afghans, who earn an average of $690 per year. The project, she said, "was unsustainable and totally impractical."
The Pentagon representative Brian McKeon disputed Sigar's figures, telling senators the fuel station had in fact cost less than $10m. He also defended the $150m spent on private villas in Afghanistan, which Sigar investigators learnt had housed "no more than five to 10" TFBSO employees, who could have lived on US military bases. The villas were intended to host international businesspeople, Mr McKeon said.
Senators at the hearing questioned whether the Department of Defence should be involved at all in the economic development of war zones such as Afghanistan and Iraq, suggesting such responsibilities would have been better left to the State Department or USAid, the US Agency for International Development.
More than 14 years since the invasion of Afghanistan, the US is thought to have spent approximately $1trn on combat and reconstruction.
"Sigar has not been able to find credible evidence showing that TFBSO's activities in Afghanistan produced the intended economic growth or stabilisation outcomes," Mr Sopko said in his testimony. "On the contrary, TFBSO's legacy in Afghanistan is marred by unfinished, poorly planned, and ill-conceived projects."
Register for free to continue reading
Registration is a free and easy way to support our truly independent journalism
By registering, you will also enjoy limited access to Premium articles, exclusive newsletters, commenting, and virtual events with our leading journalists
Already have an account? sign in
Join our new commenting forum
Join thought-provoking conversations, follow other Independent readers and see their replies