US confronts humanitarian crisis as thousands cross the Texan border
Obama immigration policy criticised as measures are rushed through in response to influx
David Usborne
Monday 23 June 2014 02:56 Comments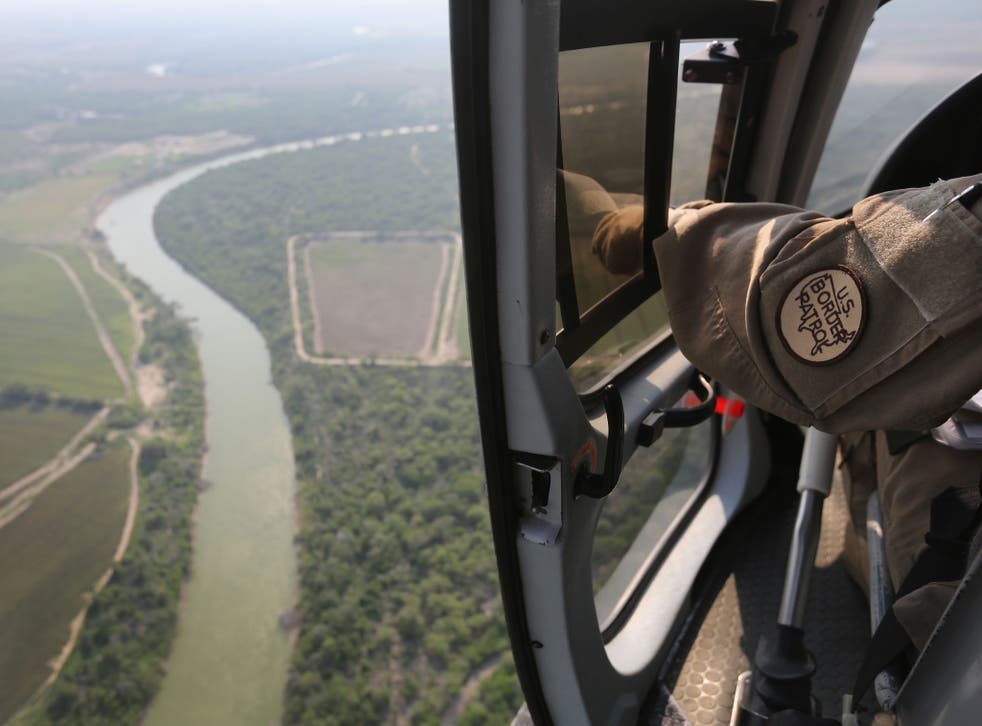 The United States government will on Monday morning begin the first of a sequence of emergency flights of families who have crossed the border into southern Texas to processing centres in California as it struggles to contain a sudden surge of illegal migrants, including unprecedented numbers of minors, from Central America.
Coming in astonishing numbers, mostly from Guatemala, Honduras and El Salvador, the migrants have created an unparalleled humanitarian crisis in Texas that has overwhelmed the authorities there.
It also threatens further to sabotage any chance of President Barack Obama persuading the US Congress to enact immigration reform.
Startling images of children, some as young as four and five years old, crammed into warehouses near the border behind chicken-wire fences and sleeping on cement under foil blankets as they await processing, have alarmed the American public and triggered a fierce new debate in Washington over Mr Obama's border enforcement policies.
In the Rio Grande Valley alone in the far south of Texas, Border Patrol agents have made more than 170,000 arrests of illegal migrants since 1 October last year. Of those about 52,000 have been unaccompanied minors, who have either struggled on foot alone to reach the US or have been bundled across the border by professional smugglers for a fee. That is an increase of nearly 100 per cent over the previous year and the influx shows no sign of slowing.
Paul Beeson, who heads the Border Patrol in San Diego, California, said that he expects two flights with 140 passengers each to arrive at his facilities today to help to relieve pressure on the agency in Texas. Further flights will arrive every three days though he couldn't say how long they would continue. They will carry families who have crossed the border but none of the children who have crossed alone.
In response to the crisis, the White House is moving to accelerate the appointment of new immigration judges to process the migrants and, where there is no clear cause of asylum, order their deportation back home. New accommodation centres are to be opened for families who cross the border in several states and a new system will be implemented to fit them with electronic ankle bracelets so their movements during processing can be tracked.
After Vice-President Joe Biden met with several Central American leaders in Guatemala on Friday to discuss the situation, the US also said it would extend $9.6m (£5.6m) in aid to Guatemala, Honduras and El Salvador to help them pay for the settlement of migrants sent back to them by the US. Also pledged was tens of millions of dollars to those three nations to help with programmes aimed at reducing crime and gang prevention.
Some Republicans have blamed Mr Obama for helping to trigger the human tide by championing immigration reform, which, if it is ever passed, would give the roughly 11 million illegal foreigners in the US a path to become legal residents.
Many of those newly arriving appear to have been encouraged to make the journey by incorrect rumours suggesting that they would receive "permits" to remain in the US once across the border.
The White House's director of domestic policy, Cecilia Muñoz, told reporters in a conference call that smugglers have been spreading such "misinformation" to accelerate business. "This is being put forward in a very deliberate way," she said. "The Vice-President's efforts and the administration's effort is to make sure people have accurate information and to push back on misinformation that is being spread and is contributing to the problem."
Particularly hard to deal with are all the children because under current laws they cannot be simply referred to the courts for possible deportation and must be transferred to the care of social services. There is almost nowhere to house them in such large numbers, however. If they are released, it is assumed most will try to reunite with family members who are already in the US and there is little realistic chance that they will ever be forcibly sent home.
Mr Obama's push for immigration reform was already in deep trouble but the current situation is certain to only embolden his critics who say that any softening of America's stance will only further open the flood gates to illegal immigration.
Register for free to continue reading
Registration is a free and easy way to support our truly independent journalism
By registering, you will also enjoy limited access to Premium articles, exclusive newsletters, commenting, and virtual events with our leading journalists
Already have an account? sign in
Join our new commenting forum
Join thought-provoking conversations, follow other Independent readers and see their replies