US criticises Russia's 'red carpet welcome' for Syrian President Assad
President Assad expressed his gratitude for Russia's military intervention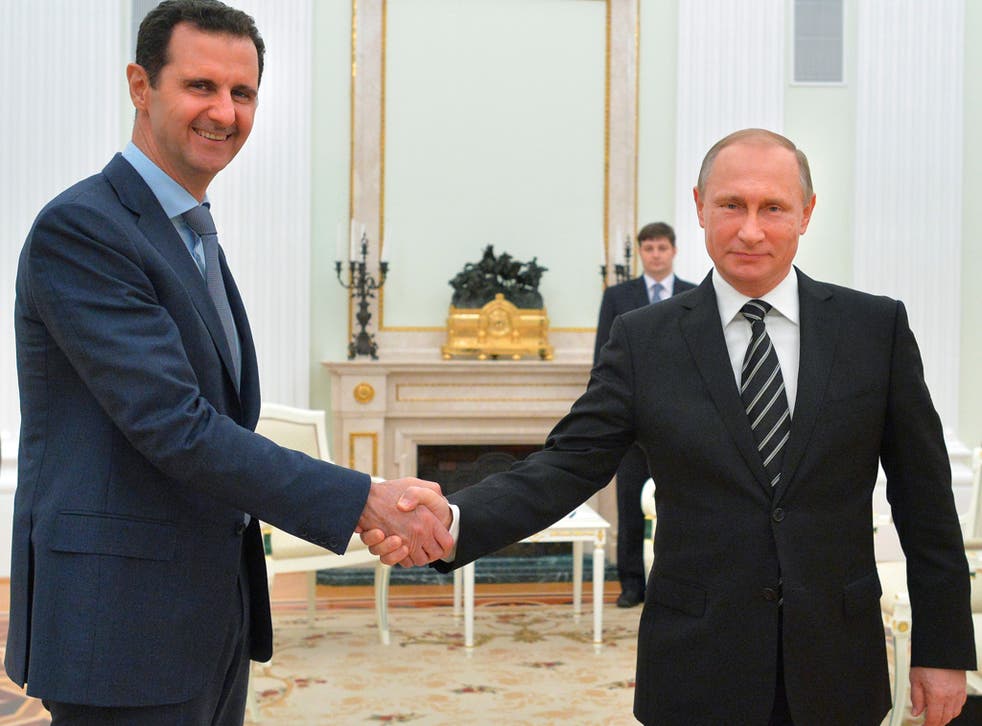 The White House has condemned Russia's "red carpet welcome" in Moscow for Syrian President Bashar al-Assad.
Mr Assad's first overseas trip since civil war broke out in Syria came three weeks after Russia began air strikes against the Syrian regime's enemies.
"We view the red carpet welcome for Assad, who has used chemical weapons against his own people, at odds with the stated goal by the Russians for a political transition in Syria," Eric Schultz, a spokesman for the White House, told reporters on Air Force One.
A state department official told the BBC that while it was not surprised by the visit, the main US concern was Russia's continued military support for the Syrian regime.
The support had emboldened the government, he said, something which would only serve to length the civil war.
President Assad pays surprise visit to Russia
While in Moscow, President Assad expressed his gratitude for Russia's military intervention in the conflict.
He said Russia's involvement had stopped "terrorism" becoming "more widespread and harmful" in Syria, the BBC reports.
Russian President Vladimir Putin said Moscow hoped a "long-term solution can be achieved on the basis of a political process with the participation of all political forces, ethnic and religious groups."
On Thursday, a team of Russian MPs is scheduled to meet President Assad and the head of the Syrian parliament in Damascus.
Russia has been launching air strikes against the Syrian government's enemies since 30 September, often claiming to have launched scores of sorties in a single day.
Russian airstrikes may have killed "several hundred" civilians already, said Michael Fallon, UK Secretary of State for Defence.
Additional reporting by Reuters
Join our new commenting forum
Join thought-provoking conversations, follow other Independent readers and see their replies