Ebola in US: 'Very concerning' female health worker's infection in Texas caused by 'breach of protocol'
It is believed the unidentified woman - the first person to ever contract Ebola in the US - had just a single contact while she may have been infectious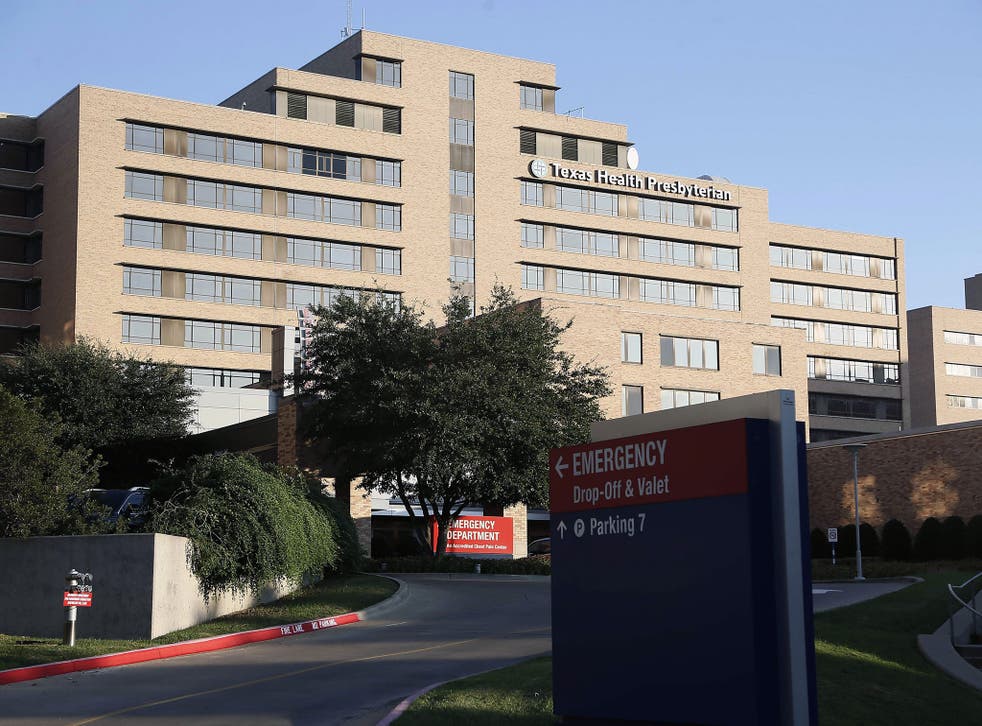 The first ever case of Ebola being caught or transmitted in the US was caused by "a breach of protocol" and all those who treated disease victim Thomas Eric Duncan are now "at risk", one of the country's most senior medical officers has said.
Speaking after initial tests late on Saturday showed that a Texas health worker had contracted the deadly disease, Dr Tom Frieden, the head of the Centers for Disease Control and Prevention (CDC), said that a full investigation would be conducted.
It has been confirmed that the health worker is female, while CNN reported her as being a nurse, though she remains unidentified following a request for privacy.
Speaking at a press conference today, Dr Frieden said that the health worker had only had a single contact while she may have been infectious, and that that person had been isolated for monitoring.
Dr Frieden said that the worker had been in extensive contact with Mr Duncan, who died from the disease on Wednesday, and that she had been wearing protective gear throughout her work.
He told CBS's "Face the Nation": "We're deeply concerned about this new development.
"I think the fact that we don't know of a breach in protocol is concerning because clearly there was a breach in protocol."
He said that decades of dealing with Ebola outbreaks had shown that the established protocols "work", but that "even a single lapse in protocol can result in infection".
In a statement, the Texas health service commissioner Dr David Lakey said: "We knew a second case could be a reality, and we've been preparing for this possibility.
"We are broadening our team in Dallas and working with extreme diligence to prevent further spread."
Mr Duncan died in an isolation ward on 8 October, 11 days after being admitted after he arrived from Liberia, with more than 50 people attending to his care. The hospital said it was decontaminating its isolation unit while health officials said Duncan's body had been cremated.
In pictures: Ebola virus

Show all 62
None of the 10 people who had close contact with him or 38 people who had contact with that group have shown any symptoms, state health officials said.
Dr Frieden said that the female health worker had only been carrying a relatively small amount of the virus when the test results came back on Saturday night, and that the CDC in Atlanta would perform further tests to confirm the diagnosis.
Join our new commenting forum
Join thought-provoking conversations, follow other Independent readers and see their replies