Why can't a president serve three terms? Here's why Obama can't stay on instead of Hillary Clinton or Donald Trump
Recent polls suggest Obama is now viewed more positively than Ronald Reagan was in 1988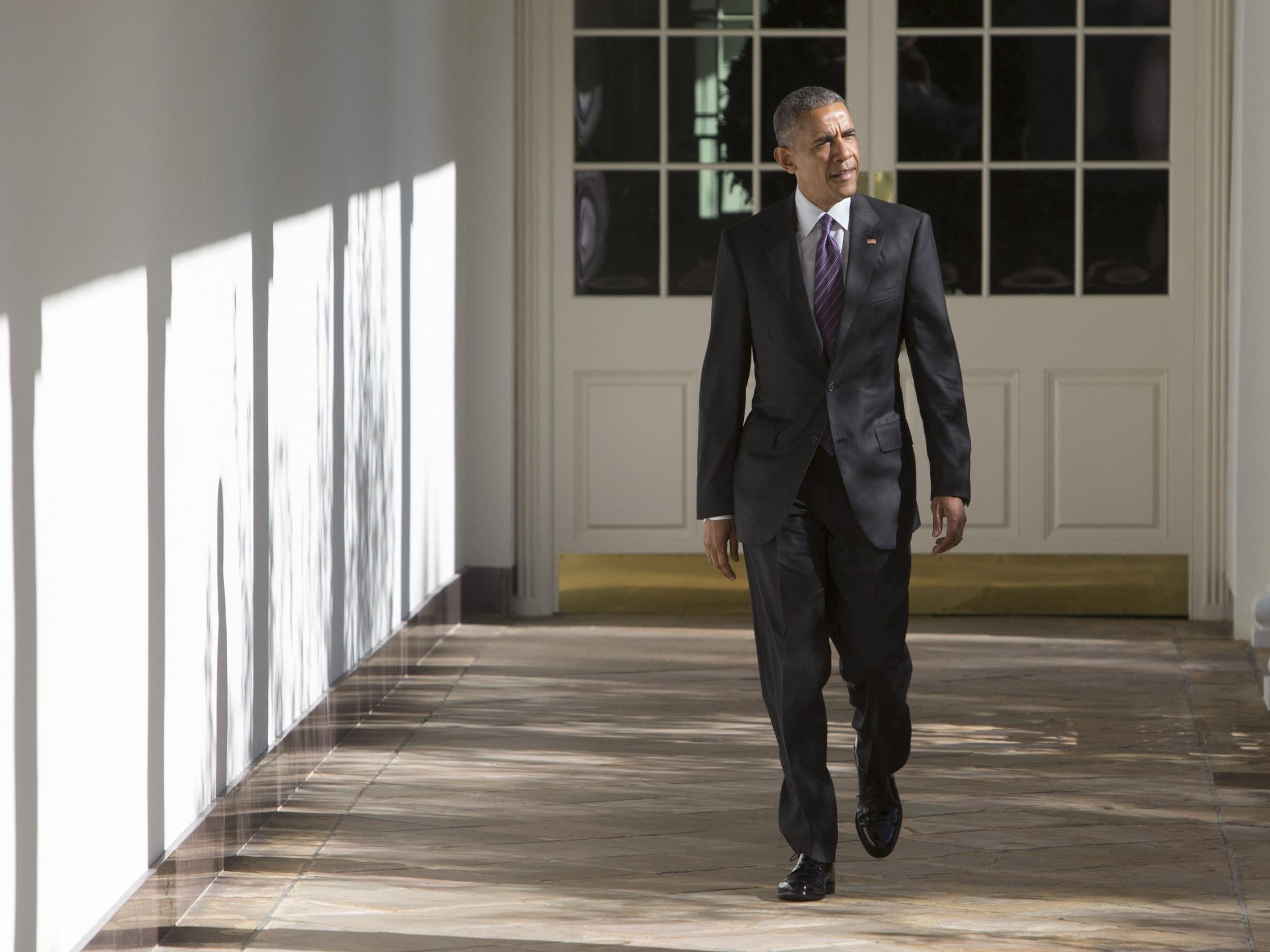 Hillary Clinton and Donald Trump are the two most unpopular presidential candidates ever – so why can't Barack Obama stay on for a third term?
The 22nd amendment of the United States constitution, ratified in 1951, states: "No person shall be elected to the office of the President more than twice".
And if someone takes over as President for two years or more, such as when Vice President Gerald Ford stepped in after President Richard Nixon's resignation in 1973, they can then only be re-elected once.
President Obama acknowledged this as he dropped his microphone and said "Obama out" at his final White House correspondents' dinner earlier this year.
But he has also said he thinks he would stand a chance of being re-elected if he were allowed to run.
"I think if I ran I could win. But I can't," he said in a speech during his 2015 Africa tour, according to NPR. "No one person is above the law, not even the president."
Before the amendment was written, President Franklin D Roosevelt won a record four elections and was the US head of state from 1933 until he died in 1945, just three months into his fourth term.
President Roosevelt's long presidency broke a tradition of US presidents only serving two terms, even though it was not required by law.
This unwritten rule had been in place since the first US President George Washington refused to run for a third term in 1796, despite being urged to do so by his political peers.
US Presidential election: key moments in pictures
Show all 12
President Washington expressed his wish to retire and said he did not want to be "charged [...] with concealed ambition" if he chose to ran again, according to a letter in the Gilder Lehrman Institute of American History.
And several presidents, including Ulysses S Grant and Grover Cleveland, sought nomination for a third term, but were not successful.
The UK has no explicit limit on how many times a Prime Minister can be re-elected, as long as they win enough support in the House of Commons to continue as leader.
In a recent ABC poll, 60 per cent of voters said they saw Mr Trump unfavourably and 56 per cent rated Ms Clinton negatively.
This makes them the most unpopular candidates from major parties since polls began in 1984.
Whether President Obama would win again if he were allowed to run is open to debate – and some have even dubbed a potential win by current Secretary of State Hillary Clinton win "Obama's third term".
But a poll by Gallup yesterday put his approval rating at 56 per cent, which means he is more popular now than when he won the last presidential election in 2012.
President Obama is now viewed more positively than Ronald Reagan was at the end of his second term in 1988, according to the Washington Post.
"I wish I could vote for you again, thanks Obama," wrote one user on Twitter in the final days of his presidency.
Ridiculously long voting line in New York
"I'm in mourning. Today is the last day we'll think of Obama as President of the United States," wrote a user called Phoenix Perry. "May another family bring this much dignity to the office again one day".
As US voters headed to the polls, President Obama, who voted early in Chicago, played a game of basketball in what has become an election day ritual for the 55-year-old.
Join our commenting forum
Join thought-provoking conversations, follow other Independent readers and see their replies