Republican accused of sexual misconduct and being white supremacist becomes youngest member of Congress
Madison Cawthorn won in North Carolina after defeating retired Air Force Colonel Moe Davis
Namita Singh
Wednesday 04 November 2020 06:28 Comments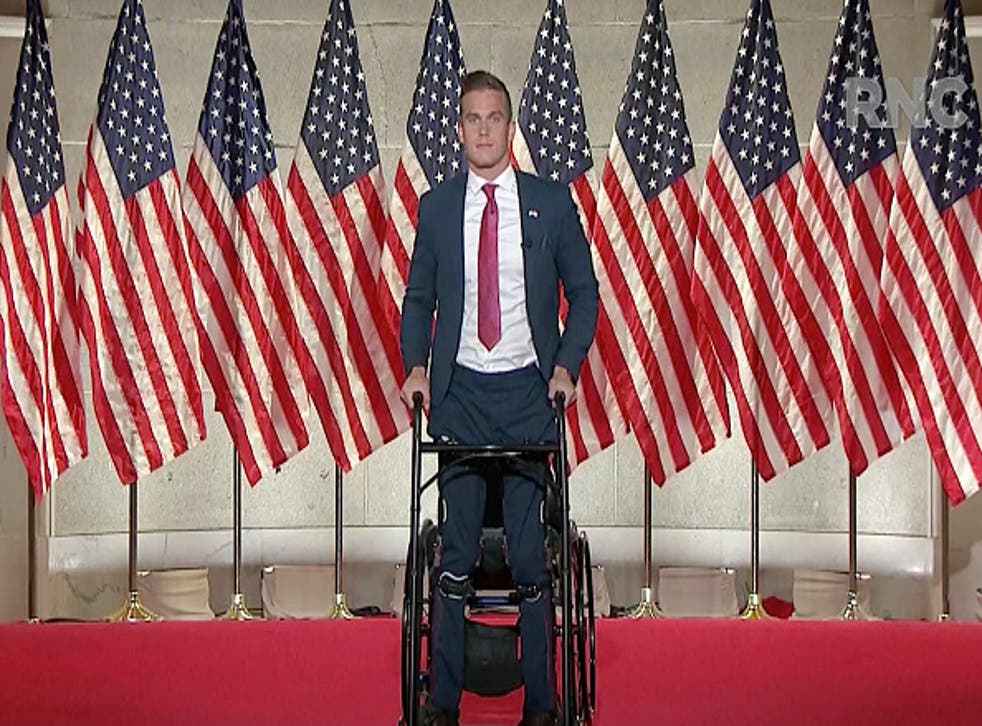 Madison Cawthorn, a 25-year-old Republican, won North Carolina's 11th Congressional District on Tuesday after defeating 62-year-old retired Air Force Colonel Moe Davis, who was also a former prosecutor in Guantanamo Bay.
His victory means he will become the youngest member of Congress.
Mr Cawthorn will be the first millennial born in the 1990s to serve in Congress. He turned 25, the minimum age to serve in Congress, in August. Currently, the youngest member of Congress is 31-year-old Democrat Alexandria Ocasio-Cortez.
Reacting to his victory, Mr Cawthorn tweeted, "Cry more, lib."
Although Mr Cawthorn's victory in a solidly conservative seat was expected, his victory is not without controversy.
Several women have accused him of sexual misconduct and he has also been accused of being a white supremacist.
Critics have pointed to social media posts made by Mr Cawthorn where he said that visiting Hitler's vacation home in Germany was on his "bucket list" and he said after visiting that it "did not disappoint".
Last month, Mr Cawthorn's campaign team removed a section from its website which had accused a journalist of leaving a job in academia "to work for non-white males, like Cory Booker, who aims to ruin white males running for office".
The new Congressman was left paralysed from the waist down after a car accident when he was 18. He claimed this had ended his dreams of attending the United States Naval Academy. However, a local North Carolina newspaper, the Citizen Times, debunked his claim, reporting that the academy had actually rejected him before the crash.
His opponent Mr Davis released a statement late on Tuesday, conceding defeat. He said: "I'm grateful to over 1,000 volunteers who worked tirelessly to help me try to bring better days to Western North Carolina. I'll be forever grateful for their support. But the voters have spoken and while I'm disappointed, I respect their decision.
"We live in a divided America and a divided Western North Carolina. It is now up to those elected to find a way to heal the divisions, seek common ground and work together to reduce poverty, increase access to healthcare and protect our precious environment.
"There is a lot of work to do. We are here to help."
Register for free to continue reading
Registration is a free and easy way to support our truly independent journalism
By registering, you will also enjoy limited access to Premium articles, exclusive newsletters, commenting, and virtual events with our leading journalists
Already have an account? sign in
Join our new commenting forum
Join thought-provoking conversations, follow other Independent readers and see their replies