Newt Gringrich tells Trump to be 'presidential' and sue to stop vote counts
He also claimed without evidence the totals in Arizona, Nevada, and Pennsylvania are suspect
Josh Marcus
Wednesday 04 November 2020 19:50 Comments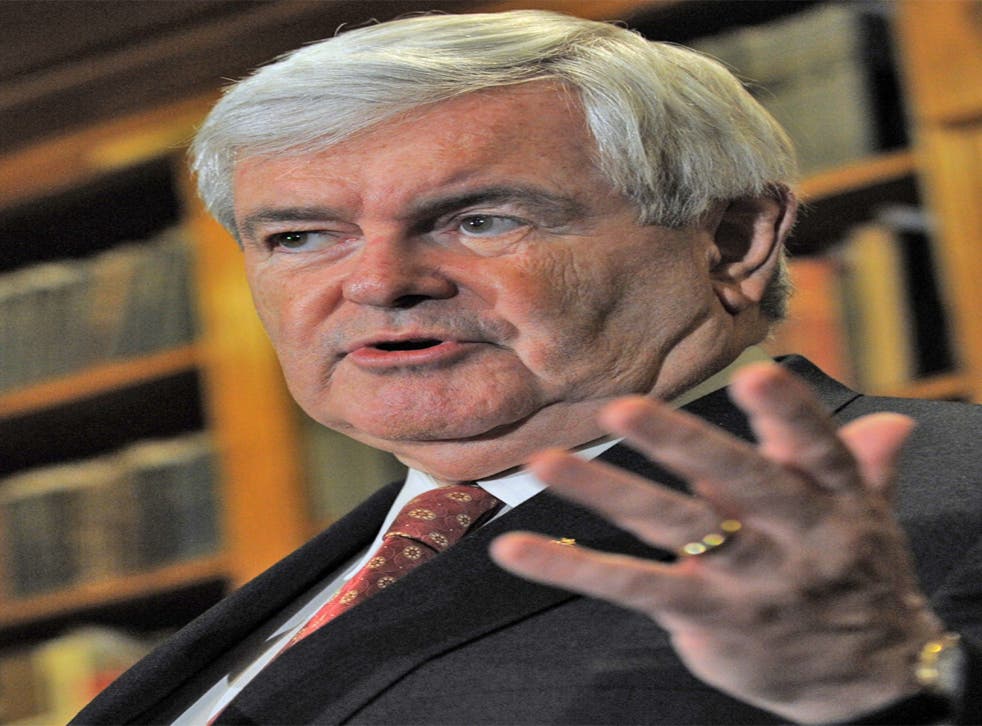 Former GOP congressional leader Newt Gingrich urged the president to consider filing lawsuits in every single state and push for criminal investigations to stop Democrats from pulling off what he claimed, without evidence, was a "set-up to steal the presidency." In doing so, Mr Gingrich also recommended the president make sure he seems "presidential."
Mr Gingrich, the former Speaker of the House of Representatives, told Fox and Friends on Wednesday he viewed such things as mail-in ballots and the continued counting of votes after election day itself as evidence of a plot to illegitimately steal the election, even though both are normal and legal parts of US elections.
"You cannot as a converative look at this and not feel that the Democrats have done all they could to steal the presidency, and that the legal fight the president is going to wage is exactly right," Mr Gingrich said. He also added, "The more he can be presidential, and not candidate-like, the more disciplined he can be in going into this, the better off he's going to be. The country is tired. The country is now frightened."
He also cast doubt on the specific results in close states like Arizona, which Mr Biden won, and Nevada and Pennsylvania, where votes are still being tallied.
The comments echo recent actions from the president, who has also alleged without evidence a massive conspiracy to produce fraudulent election results, even as he prematurely declared himself the winner while votes were still being counted, and demanded the Supreme Court halt any more tallying.
Both campaigns are readying their legal teams in case these disputes escalate further. The Trump campaign has sent attorney Rudy Giuliani to Pennsylvania with a legal team, even though there is zero evidence any cheating has taken place there, while the Mr Biden's team is preparing a legal defense of their own if the president challenges election totals.
Register for free to continue reading
Registration is a free and easy way to support our truly independent journalism
By registering, you will also enjoy limited access to Premium articles, exclusive newsletters, commenting, and virtual events with our leading journalists
Already have an account? sign in
Register for free to continue reading
Registration is a free and easy way to support our truly independent journalism
By registering, you will also enjoy limited access to Premium articles, exclusive newsletters, commenting, and virtual events with our leading journalists
Already have an account? sign in
Join our new commenting forum
Join thought-provoking conversations, follow other Independent readers and see their replies