Romney hits out at Trump in strongest condemnation yet: 'Difficult to imagine worse, more undemocratic action by president'
Comment comes amid Trump campaign attempts to overturn result in Michigan, where Biden leads by over 150,000 votes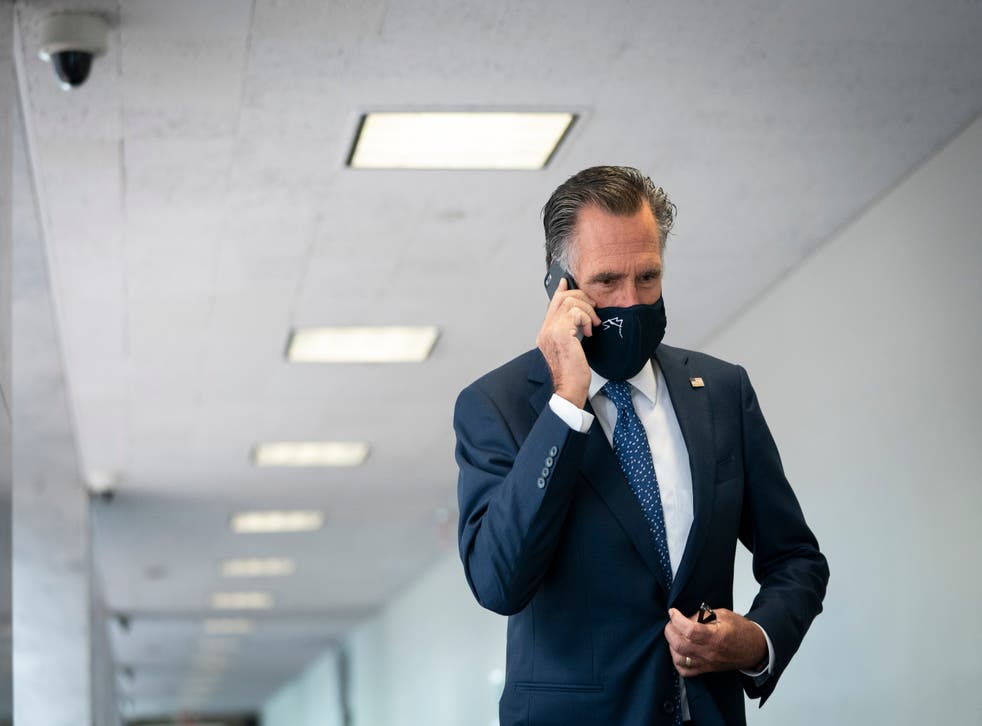 Republican Senator Mitt Romney has hit out at Donald Trump for his efforts to overturn the election result in Michigan, saying it is "difficult to imagine a worse, more undemocratic action by a sitting American president".
In some of his strongest criticism of the outgoing president so far, the party's 2012 candidate lambasted attempts by the Trump campaign to invite Michigan's Republican lawmakers to the White House for talks about changing the outcome in the state, where Joe Biden leads by over 150,000 votes.  
"Having failed to make even a plausible case of widespread fraud or conspiracy before any court of law, the president has now resorted to overt pressure on state and local officials to subvert the will of the people and overturn the election. It is difficult to imagine a worse, more undemocratic action by a sitting American president," tweeted Mr Romney early on Friday.
The Republican senator from Utah has been among his party's fiercest critics of Mr Trump, and along with George W Bush was among the more senior members of the party to congratulate Mr Biden after he was declared president-elect.
Mr Trump, who has claimed widespread voter fraud in the election without providing any substantive evidence, has already lost several legal challenges to the vote in Michigan.
The idea behind the Friday meeting at the White House is that the Republican-controlled legislature in Michigan could override the election process by sending pro-Trump delegates to the electoral college session in December instead.
With 306 electoral college votes, Mr Biden has already been projected as the winner of the presidential elections by all major news networks, but Mr Trump has refused to concede and has mounted other legal challenges in Pennsylvania, Georgia and Wisconsin.
In fact, Mr Trump's legal team on Thursday claimed there still are multiple paths to victory – which would require the throwing out of tens of thousands of ballots from heavily Democratic cities and counties in Michigan, which accounts for 16 electoral college votes.
Mr Romney was the Republican presidential nominee for the 2012 US election against Barack Obama. He has been critical throughout the Trump presidency, however, and last month revealed that he didn't vote for Mr Trump during the 2020 election.
In February, Mr Romney broke party lines and became the only Republican senator to support the impeachment proceedings against Mr Trump.
Mr Trump and Mr Romney's relationship has not always been so bad, with the reality TV star openly supporting the Republican in his 2012 presidential campaign.
Join our new commenting forum
Join thought-provoking conversations, follow other Independent readers and see their replies