White supremacists were plotting to attack US power grid over Trump election loss
Court documents reveal a teen from Ohio discussed creating Nazi militant cells around the US
Mayank Aggarwal
Wednesday 23 December 2020 10:17 Comments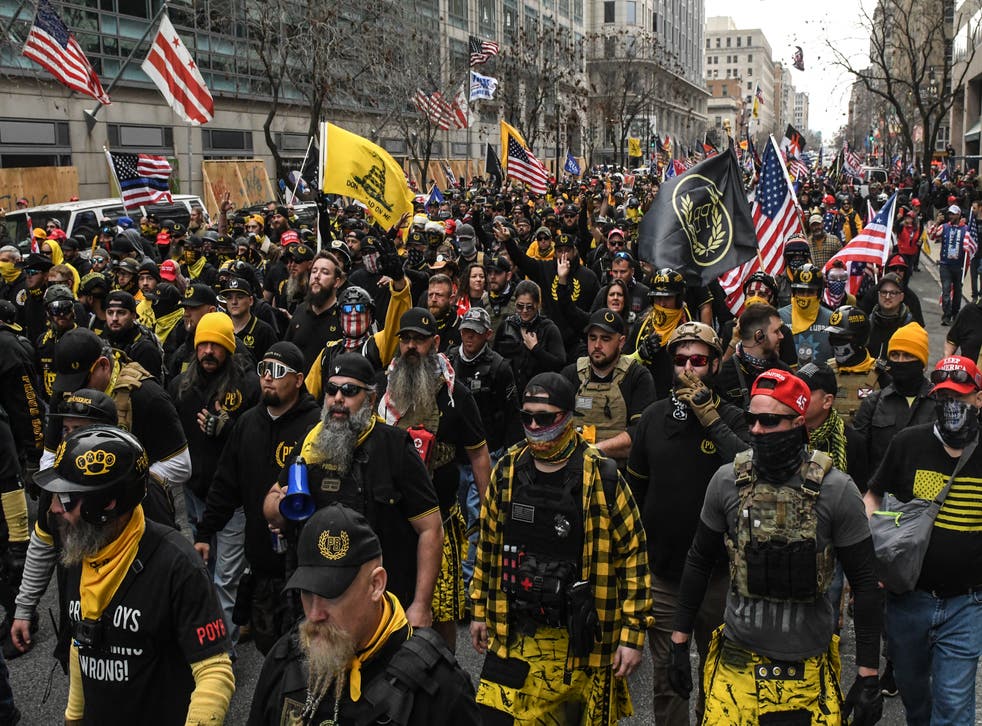 Leer en Español
White supremacists plotted to attack power stations in the southeastern US in the case of Donald Trump losing the re-election, according to an FBI affidavit that was mistakenly unsealed last week.
It also reveals information about a teenager in Ohio who shared the plan for the attack and said he wanted a text group he was a part of to be operational on a fast-tracked timeline, the Associated Press reported.
According to the affidavit, the boy was in the group with more than a dozen people when, in 2019, he introduced the idea of saving money to buy a ranch where they could participate in militant training.
The investigation started after one person from Canada was stopped while trying to enter the US and border agents found Nazi and white supremacist images on his phone while he revealed about his plan to meet the Ohio teen.
The teen, who was told by his mother to take down the Nazi flags that he had put in his room, had spoken numerous times about creating Nazi militant cells around the country, the affidavit reveals.
The teenager, who was 17 at that time, also wanted his group to be "operational" by the 2024 election but the timeline for that "would accelerate if President Trump lost the 2020 election," said the affidavit which was filed in Wisconsin's eastern US district court in March earlier this year and was sealed again once the mistake was realised.
An informant even told the federal investigators that the teen "definitely wanted to be operational for violence, but also activism."
In 2020, the US witnessed the spread of the 'Black Lives Matter movement' as well as the emergence of the white supremacists and connected groups.  
The FBI affidavit noted that the Ohio teen's plan, named "Light's Out," was aimed at creating a power outage by shooting rifle rounds into power stations in the southeastern US in the summer of 2021.
The court document identifies three people by name and references others who were allegedly communicating with or part of the group.
The case is being pursued by federal prosecutors in Ohio.
"We want to emphasise that there is no imminent public safety threat related to this matter," said Jennifer Thornton, a spokeswoman for the US attorney's office in the southern district of Ohio while refusing to provide any additional information as due to ongoing investigation.
The affidavit shows how group members used to communicate over encrypted messaging applications before they met in person.
Additional reporting by agencies
Register for free to continue reading
Registration is a free and easy way to support our truly independent journalism
By registering, you will also enjoy limited access to Premium articles, exclusive newsletters, commenting, and virtual events with our leading journalists
Already have an account? sign in
Join our new commenting forum
Join thought-provoking conversations, follow other Independent readers and see their replies