US election: Leading statisticians call for vote audit over hacking fears
'Small number of hacks could have tipped US election results' claim researchers
Harry Cockburn
Wednesday 23 November 2016 16:55 Comments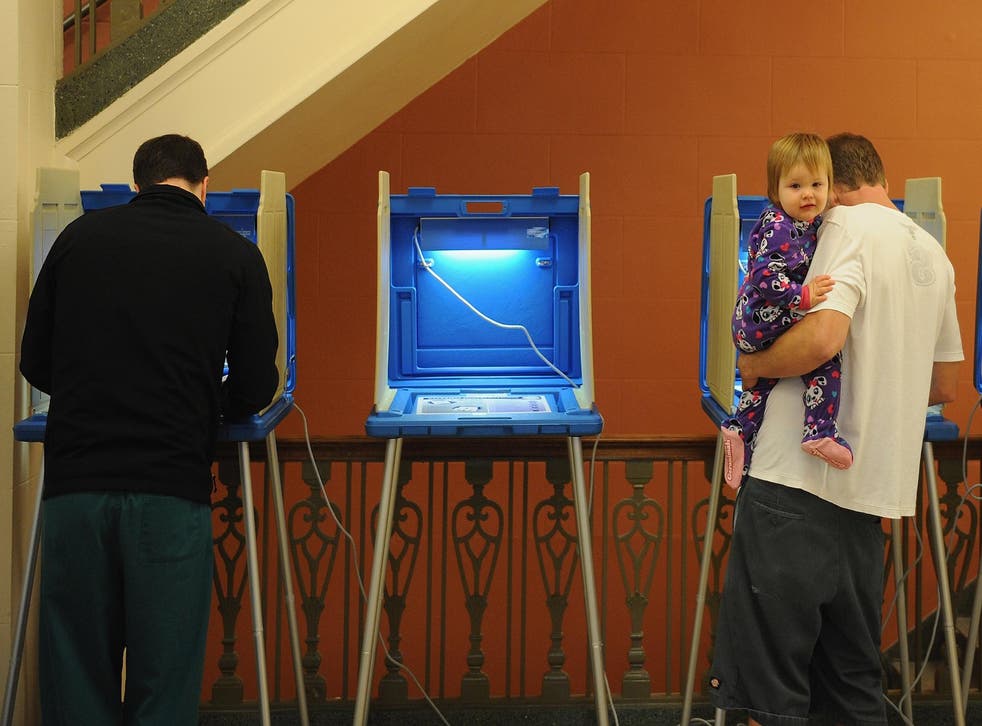 Two respected statisticians have called for a recount of some votes cast in the US election to rule out the possibility that the outcome was artificially manipulated.
Since Donald Trump surged to victory, claims of foreign manipulation and the hacking of ballot-counting computers to skew the results have been rife.
The assertions are backed up by the US Department of Homeland Security and the NSA, who have both implicated Russian hackers as being behind hacks relating to the election.
These include the DNC email hack that blighted Ms Clinton's campaign, and an attack on US voter registration databases.
MIT cryptographer Ron Rivest and Berkeley statistician Philip Stark say votes should be audited in a small number of jurisdictions in battleground states to check the veracity of the overall result which handed Mr Trump the White House.
In an article in USA Today, they say some of the crucial swing states had little means of defending against attacks, and that relatively few successful hacks could have been enough to change the outcome of the election.
"The national results could be tipped by manipulating the vote count in a relatively small number of jurisdictions – a few dozen spread across a few key states," they write.
"We know that the vast majority of local elections officials have limited resources to detect or defend against cyberattacks."
They also claim that "various aspects of the preliminary results, such as a high rate of undervotes" for Mr Trump, "have aroused suspicion".
While a quarter of voters used machines that do not generate a paper trail, the remaining 75 per cent could still be double checked, they say.
But instead of a hand recount of all votes, they recommend a "risk limiting" audit, in which a small sample of votes in battleground states where Trump won is initially taken to check for accuracy. If the announced result is incorrect, the audit would have a high chance of detecting this and therefore indicating a full recount of the votes is required.
The move follows reports that a group of respected computer scientists and activists are lobbying Hillary Clinton to challenge the results of the election in three swing states, due to 'evidence' they have gathered of hacking.
In Wisconsin, one of the states in question, Ms Clinton received seven per cent fewer votes in counties that depended on electronic-voting machines compared to countries that used optical scanners and paper ballots. Consequently the group suggests Ms Clinton may have lost up to 30,000 votes. She lost Wisconsin by 27,000 votes.
US Presidential election: key moments in pictures

Show all 12
The window to apply for a vote recount is between Friday 25 and Wednesday 30 November.
Ms Clinton has made no indication she would challenge the election results.
Register for free to continue reading
Registration is a free and easy way to support our truly independent journalism
By registering, you will also enjoy limited access to Premium articles, exclusive newsletters, commenting, and virtual events with our leading journalists
Already have an account? sign in
Join our new commenting forum
Join thought-provoking conversations, follow other Independent readers and see their replies