Trump 'misled Fox News' over when he heard about Hope Hicks' Covid-19 result
Trump also did not disclose that he had already received a positive rapid test result when he appeared on Fox News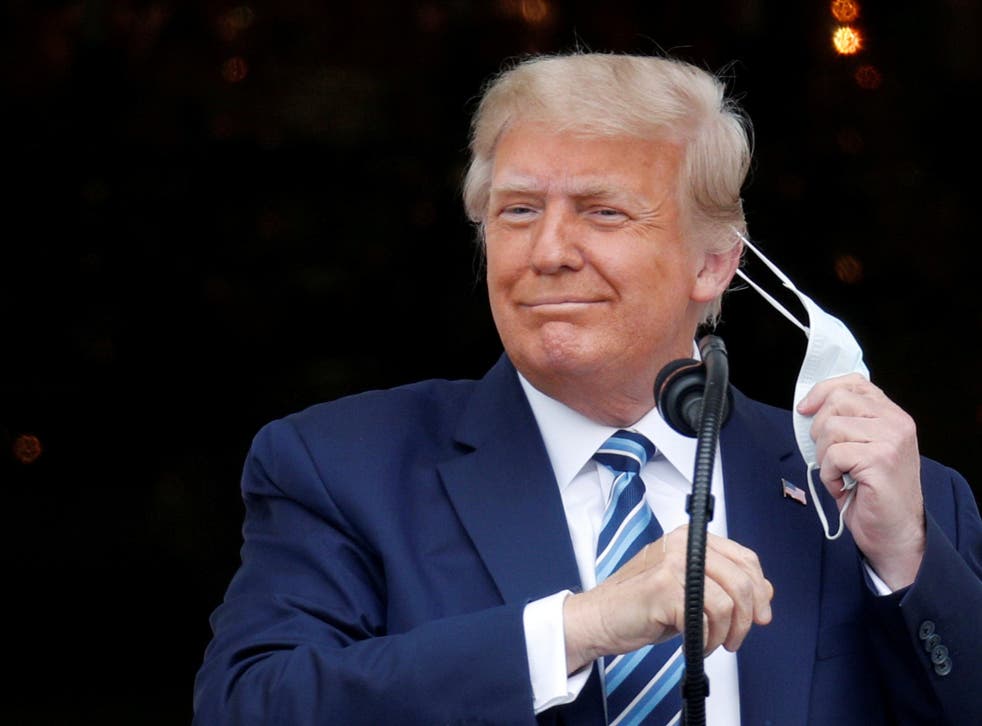 Donald Trump appeared to mislead Fox News about how long he had known about his aide Hope Hicks testing positive for Covid-19, according to US media.
Mr Trump appeared on Fox News on the evening of 1 October, hours before announcing his own coronavirus diagnosis, and when asked about Hicks testing positive for coronavirus said he had "just" heard about it.
However, a report by the Washington Post claims that Hicks received her positive test result in the morning, and that she immediately informed the president.
Yet even after learning of her diagnosis, Mr Trump reportedly continued with his activities for the day which included attending a fundraiser, without a mask, at his club in New Jersey.
Mr Trump had already received a positive result himself from a rapid test when he appeared on Fox News, according to various news reports, but was still waiting on a more reliable test.
Just before the president appeared on Fox News, Bloomberg News tweeted about Hicks testing positive, at 8.09 pm. Until then, neither the White House nor Hicks had issued any public statement about it.
"So she did test positive. I just heard about this," Mr Trump told the news channel when asked about Hicks. "She tested positive. She's a hard worker, a lot of masks. So she wears masks a lot, but she tested positive, and I just went out with a test because we spend a lot of time and the First Lady just went out with a test also."
Mr Trump's interview and his subsequent diagnosis led to the assumption that Hicks was patient zero within the White House, which caused her great frustration, according to sources quoted by the Washington Post.
It later emerged that Republican National Committee Chairwoman Ronna McDaniel had tested positive on 30 September, a day before Hicks's diagnosis. McDaniel had seen Mr Trump on 25 September during the Rose Garden event where Amy Coney Barrett was announced as the Supreme Court nominee. The event has since been described by Dr Anthony Fauci as a "superspreader event".
Join our new commenting forum
Join thought-provoking conversations, follow other Independent readers and see their replies