US federal judge blocks Donald Trump's 'Muslim ban' in Michigan
The judge clarified that the executive order does not apply to lawful permanent US residents
Rachael Revesz
New York
Friday 03 February 2017 16:07 Comments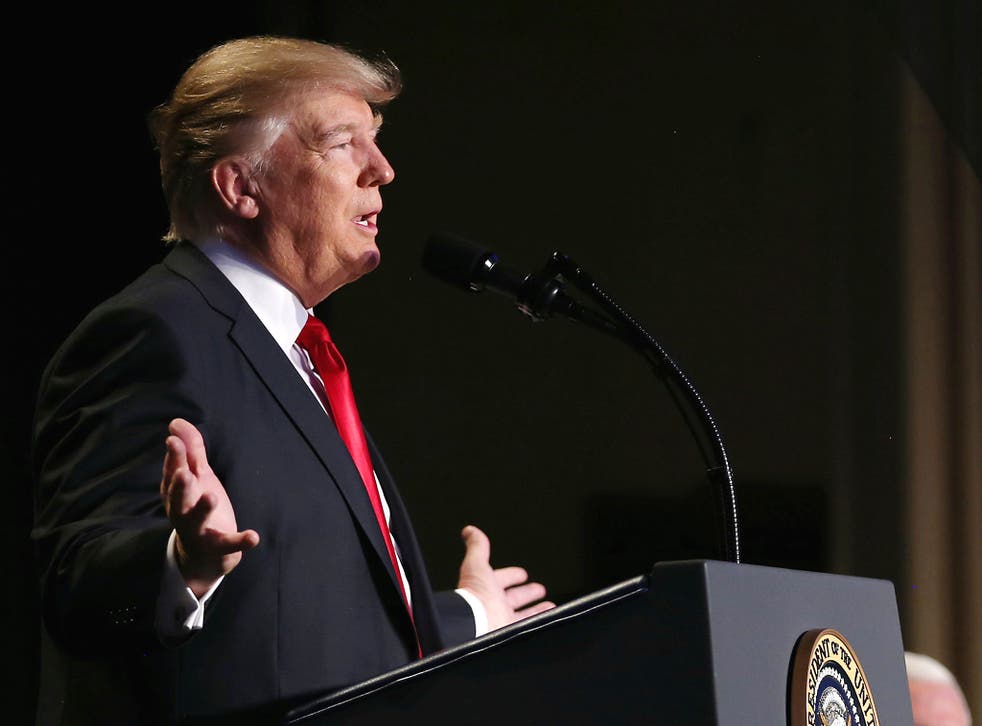 A federal judge in Michigan has halted Donald Trump's executive order to ban all travellers from seven Muslim-majority countries.
US District Judge Victoria Roberts in Detroit clarified that the order does not apply to lawful permanent residents of the US, including green card holders.
The lawsuit was brought by the Arab-American Civil Rights League, which argued that the ban on refugees and immigrants was unconstitutional.
It represented about six legal, permanent residents, some of whom had been turned away from planes that were heading to the US.
The plaintiff's lawyer, Nabih Ayad, said she congratulated the judge for her "courage" to "address the vulnerable sector of the community".
"...This permanent injunction is the first and only order enjoining the president and the Department of Homeland Security and US Customs and Border Protection from preventing legal permanent residents from returning to the United States," she told Detroit News.
"Although there has been a clarification from the White House, it was still unclear and could have been changed at any time.
More briefings and a hearing are expected to continue next week.
Mr Trump's chief strategist Steve Bannon was said to be a key architect of banning green card holders, overruling the Department of Homeland Security.
Protests across American airports in response to Trump's immigration ban
The court ruling in Michigan follows a similar legal battle in California, where Los Angeles District Judge Andre Birotte found that those who had already been cleared for legal residency should be allowed into the US.
Mr Birotte also ruled that valid immigrant visas could not be cancelled, including those issued from the seven barred countries - Syria, Iran, Iraq, Yemen, Libya, Sudan and Somalia.
The executive order, signed last Friday, led to US Customs and Border officials immediately detaining anyone from those countries at an airport if they landed in the US, prompting massive protests around the country and entangling lawful residents, and even US officials and translators.
The American Civil Liberties Union and the Council on American-Islamic Relations also filed lawsuits to challenge the order.
A New York judge ordered a halt to deportations of travellers who arrived at airports with valid visas to enter the US, but it was later reported that people had still been turned away.
The state of Virginia also filed a lawsuit accusing the President of ignoring a court order to halt the travel ban. It asked judges to demand for the President to show why he should not be held in contempt.
Mr Trump has remained defiant about the ban, insisting it would stop "bad people with bad intentions" from coming to the US.
The order has indefinitely suspended Syrian refugees, and vows to take in only 50,000 refugees from around the world per fiscal year once the settlement programme is resumed.
Register for free to continue reading
Registration is a free and easy way to support our truly independent journalism
By registering, you will also enjoy limited access to Premium articles, exclusive newsletters, commenting, and virtual events with our leading journalists
Already have an account? sign in
Join our new commenting forum
Join thought-provoking conversations, follow other Independent readers and see their replies