Protestors raise Mexican flag outside US ICE facility during demonstration
The incident was not part of a planned protest at the facility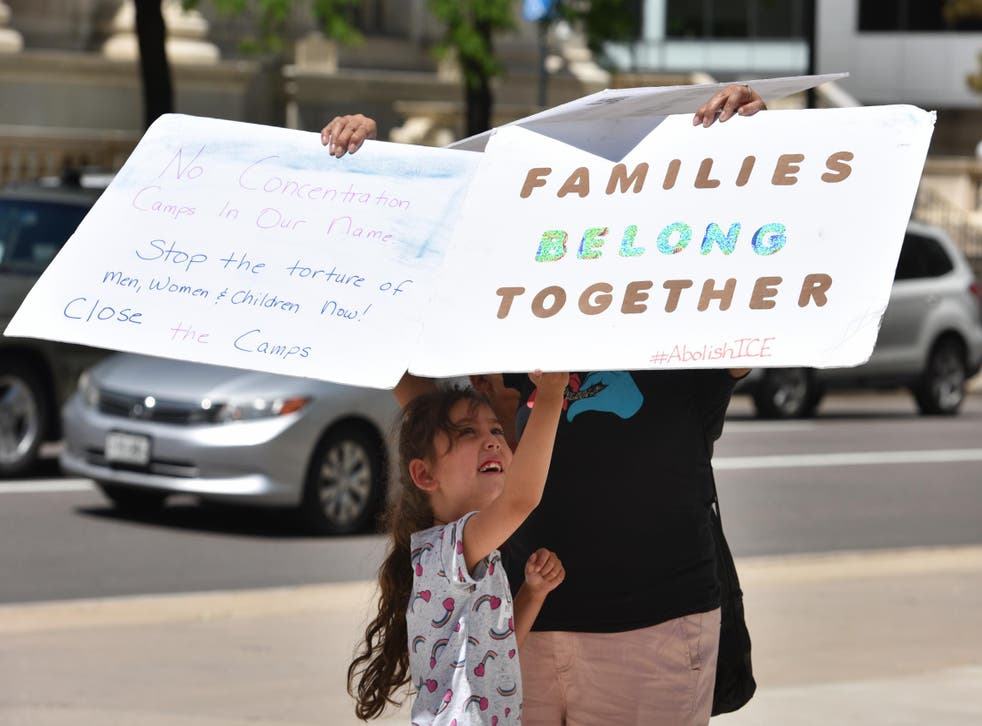 Protestors replaced an American flag with its Mexican counterpart during a demonstration outside an Immigration and Customs Enforcement facility in Colorado last week.
Footage posted online shows a few dozen protesters outside the ICE facility in Aurora, Colorado cheering as the Mexican flag went up on Friday. It was later replaced with the original American version.
The flag-raising, however, was not a planned part of the "March to Close the Concentration Camps," an event officially planned for the day. Organised by Lights for Liberty, the protest formed part of a series of peaceful demonstrations. In Aurora, the march drew hundreds of supporters, and included a peaceful vigil for families targeted by ICE and presently detained inside camps.
The Colorado Immigrants Rights Coalition, which planned the vigil, confirmed that the flag replacement was not planned with the event's leaders.
"We unequivocally denounce the actions of rogue protesters who stormed the for-profit detention camp and replaced the American flag with the Mexican flag yesterday," the Coalition said in a statement to The Hill. "These protestors put the undocumented families who were attending a peaceful vigil at the same location in danger of being arrested and caused harm to the immigrant rights movement."
As President Trump continues to threaten and enact large-scale ICE raids across the country, detailed instructions of how to protect neighbours who might be targeted for deportation has been shared across social media and in physical form in community spaces.
'Dangerous' overcrowding of migrants in US border facilities

Show all 6
The collective aim of the instructions is to halt injustice by giving information on how to talk to ICE officers, what rights an undocumented person has under their domain, and what documented citizens can do to assist them.
Even with the brief interruption of plans, the demonstration in Aurora appears to have continued as planned, and the American flag was eventually replaced. Local police chief Nick Metz also offered encouraging words in the protest's aftermath, calling it the "best of Aurora."
Support free-thinking journalism and attend Independent events
Join our new commenting forum
Join thought-provoking conversations, follow other Independent readers and see their replies