US high school bans students from wearing football team t-shirt 'connoting rape culture'
The garments feature the phrases: 'We take what we want' and 'Shhhhhhh, just let it happen'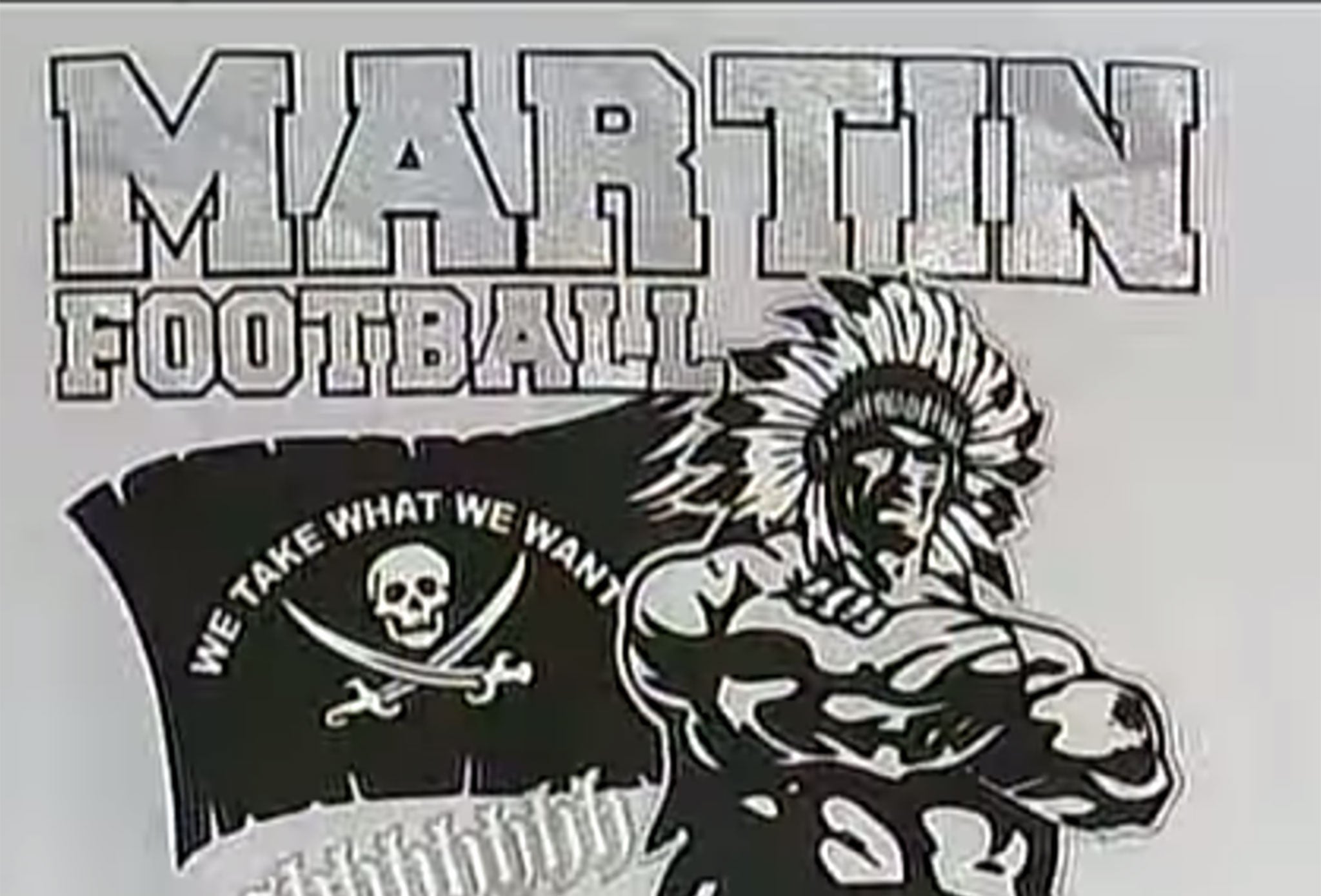 A school in Texas has banned students from wearing its football team's t-shirts, following concerns that they promote rape culture.
Scroll down for image
The garments designed by team members at Martin High School, in Arlington, feature their warrior mascot and the phrases: "We take what we want" and "Shhhhhhh, just let it happen".
However, some students became concerned that the wording could be misconstrued, NBC 5 reported
The school's newspaper, The Warrior Post, ran an editorial highlighting the unease.
It said: "The shirt's main message is to state the player's idea that there is no need for the opponent to put up a fight in letting our team take the ball away from them
"But can this saying be easily misunderstood? Yes. Though it certainly was not the goal of the shirt, its slogan connoted rape culture."
Coach Bob Wager and booster club president Kevin White both said they had not perceived a problem with the message.
Wager told the Fort Worth Star-Telegram it referred to "the act of piracy, taking what you want. What we want is the football".
He added that he had not been aware of the editorial until after it was printed.
School district spokeswoman Leslie Johnston said that officials believed the team had not intended to be offensive but that the t-shirts had been banned.
"They were never intended or thought to have any meaning other than a football-related meaning — taking yardage, the ball, etc.," Johnston wrote in an email.
"When this other view was brought to the school's attention, the students were instructed not to wear the shirts."
Join our commenting forum
Join thought-provoking conversations, follow other Independent readers and see their replies