US will stop funding 'ineffective' UN Middle East relief efforts in favour of faith-based groups, says Mike Pence
Intergovernmental organisations 'often failed to help the most vulnerable communities especially religious minorities', claims Vice President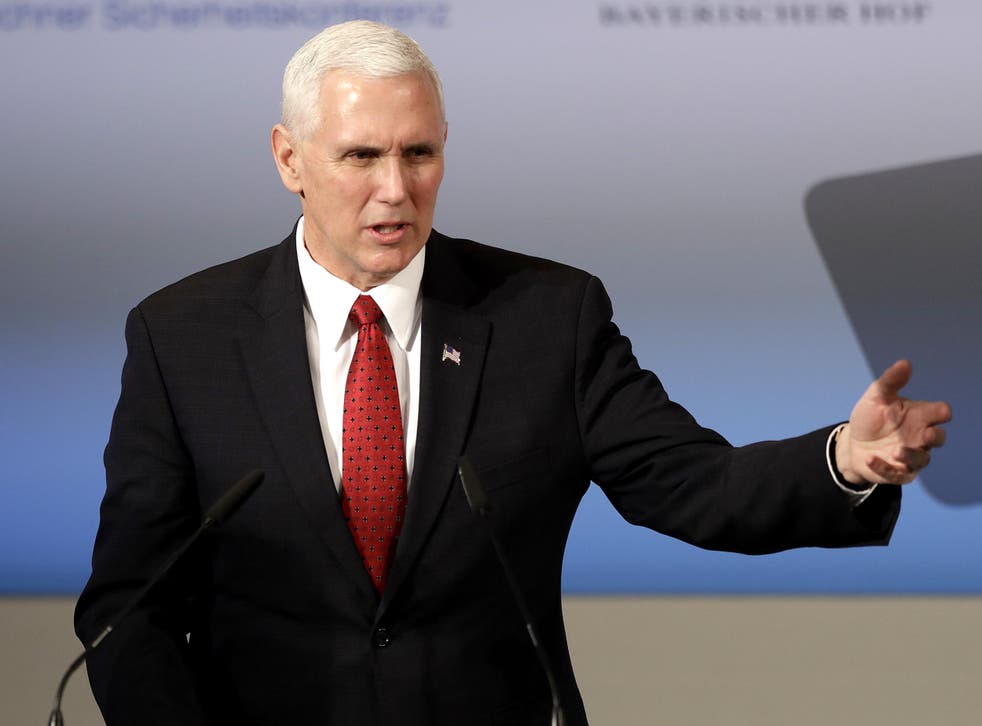 The US State Department will reduce funding for "ineffective" United Nations relief efforts in the Middle East and will instead give money to USAID and "faith-based groups", Mike Pence has said.
The Vice President launched a scathing attack on UN agencies at an annual dinner held by a Christian human rights organisation, saying they "often failed to help the most vulnerable communities especially religious minorities".
"We will no longer rely on the United Nations alone to assist persecuted Christians and minorities in the wake of genocide and the atrocities of terrorist groups," Mr Pence told the event, which was organised by the Washington-based non-profit organisation In Defense of Christians.
"The United States will work hand in hand from this day forward with faith-based groups and private [organisations] to help those who are persecuted for their faith. This is the moment, now is the time, and America will support these people in their hour of need," he said.
He did not specify what UN programmes would be cut.
A number of faith-based groups had had their funding requests denied, despite having "proven track records and deep roots in these communities", he said.
World news in pictures

Show all 50
He added: "Those days are over. Our fellow Christians and all who are persecuted in the Middle East should not have to rely on multinational institutions when America can help them directly."
Register for free to continue reading
Registration is a free and easy way to support our truly independent journalism
By registering, you will also enjoy limited access to Premium articles, exclusive newsletters, commenting, and virtual events with our leading journalists
Already have an account? sign in
Register for free to continue reading
Registration is a free and easy way to support our truly independent journalism
By registering, you will also enjoy limited access to Premium articles, exclusive newsletters, commenting, and virtual events with our leading journalists
Already have an account? sign in
Join our new commenting forum
Join thought-provoking conversations, follow other Independent readers and see their replies