US Islamophobia: Threats and acts of vandalism against mosques double so far in 2017
Exclusive: As of mid-March there were 32 incidents against mosques, compared to 16 last year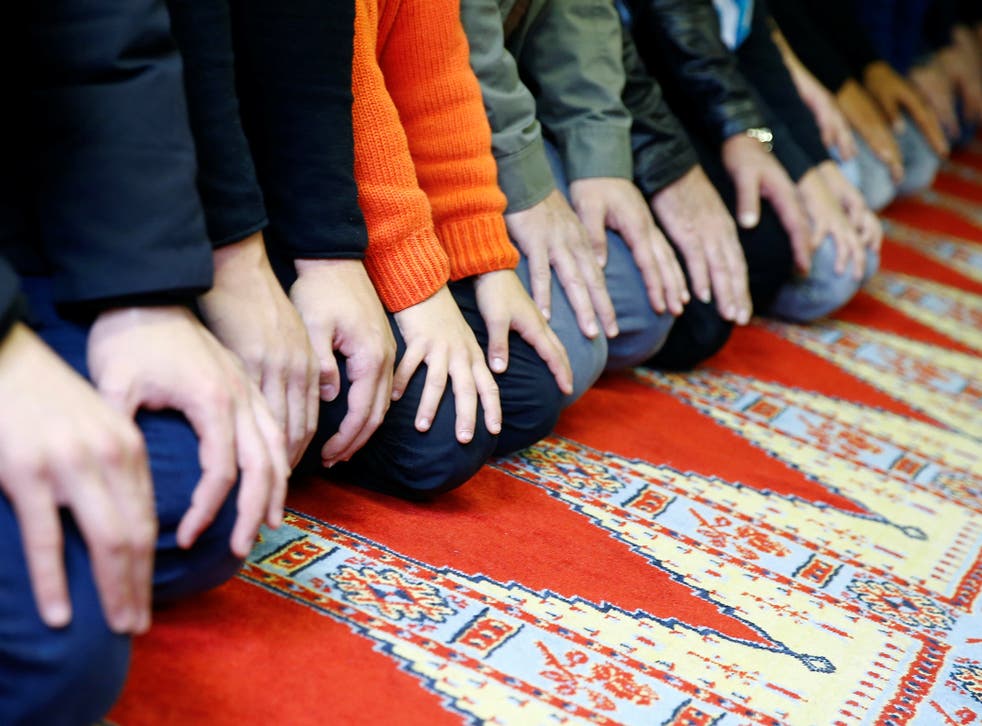 Acts of vandalism, violence and aggression towards mosques around the US have doubled so far this year compared to the same period in 2016.
Numbers obtained from the Council of American-Islamic Relations (CAIR) show that there have been 32 reported anti-mosque incidents as of mid-March 2015, compared with 16 this time last year.
Of the 2017 number, 11 of those were either arson or vandalism and 19 were threats of violence.
Muslim leaders and advocacy groups have expressed strong concerns about a rise in anti-Muslim rhetoric from political leaders and also in anti-Muslim violence, which has risen to post 9/11 levels.
One of the most recent alleged hate crimes was in Tucson, Arizona, where an intruder entered a mosque, ripped up copies of the Quran and scattered the pages around the place of worship.
Another alleged hate crime this year was in Michigan, where law enforcement was called upon to investigate a mosque fire in Pittsfield Township as a possible act of arson.
In Texas, Muslim leaders welcomed the arrest of a man who was suspected of setting fire to the Islamic Centre of Victoria.
"The sharp increase in threats and violence targeting Muslim places of faith and worship is alarming and reflects the empowerment of hate in the last few months. Any religious institution, whether it be a mosque, church, synagogue, or temple, should be a place safe from fear and danger," said Zainab Arain, coordinator, department to monitor and combat Islamophobia at CAIR.
Sean Spicer uses the Quebec City mosque attack to justify Trump's policies
CAIR is soon to publish a report that shows 2016 was the worst year on record for incidents in which mosques were targets of bias.
The FBI found there was a 67 per cent increase in anti-Muslim hate crimes in 2015.
Khizr and Ghazala Khan, parents of the slain Gold Star Muslim soldier Humayan Khan, said at the annual CAIR convention in December that their community's "fear is real".
"I want to share with you: the concern and the fear is real," said Mr Khan, "because the local law enforcement, the national law enforcement, tells us that there have been approximately 900 plus incidents of harassment, of bigotry, of un-American hate in this country since the election."
New York City bodegas strike to protest Trump's travel ban

Show all 27
The President called to ban all Muslims from coming to the US in December 2015.
He is reportedly reforming the five-point national Countering Violent Extremism programme to narrow his focus to radical Islamic groups, and remove white supremacist factions from the watch list.
It is not only the Muslim community that has seen an increase in threats and attacks.
The JCC Association of North America reported more than 100 threats at Jewish community centres around the country as of 7 March. There have been several waves of phone-in bomb threats, prompting evacuations. No one has been hurt during these episodes.
When asked directly about a rise in anti-Semitic attacks during his administration, Mr Trump gave a long answer, first saying that he had enjoyed a major victory in the election and that his daughter and son-in-law were Jewish.
"We're going to do everything in our power to stop long-simmering racism and every other thing that's going on, because a lot of bad things have been taking place over a long period of time," Mr Trump said.
Activists protest Donald Trump's proposed Muslim ban

Show all 11
He added: "One of the reasons I won the election is we have a very, very divided nation – very divided. And hopefully, I'll be able to do something about that."
Mr Trump's official statement on International Holocaust Day, released the same day he signed an executive order to ban travellers from seven Muslim-majority countries, omitted a mention of the Jewish people, six million of whom were murdered during the Holocaust.
More than 140 Jewish Community Centre leaders signed a letter on 8 March to Attorney General Jeff Sessions, demanding that he take immediate action to investigate the increased number of threats.
"We are frustrated with the progress in resolving this situation," the letter reads.
"We insist that all relevant federal agencies, including your own, apply all the resources available to identify and bring the perpetrator or perpetrators, who are trying to instil anxiety and fear in communities across the country, to justice."
Join our new commenting forum
Join thought-provoking conversations, follow other Independent readers and see their replies