US mother shares inspiring images of her breastfeeding post mastectomy
Sarah Whitney was diagnosed with Stage-3 breast cancer when she was 20 weeks pregnant
Rose Troup Buchanan
Thursday 22 October 2015 13:56 Comments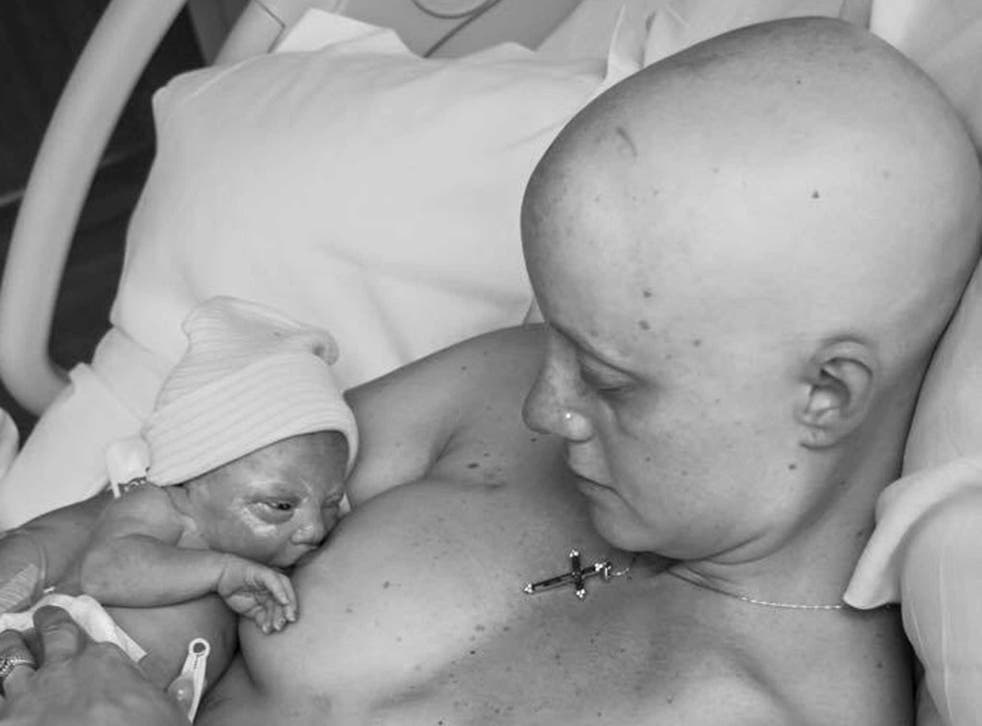 A breast cancer patient's intimate photographs of her breastfeeding her newborn son for the first and last time have been shared by thousands.
Sarah Whitney, 31, was diagnosed with stage-3 breast cancer when she was 20 weeks pregnant with her third child.
The Florida mother elected to continue with the pregnancy, giving birth to her son Kal El on 21 April, but after she had undergone a round of chemotherapy and a mastectomy. Shortly afterwards she arranged to be photographed by Kate Murray.
Gentle Birth Options, which helped with Mrs Whitney's birth, posted the photographs on Facebook in May. Since then, they have been shared more than 300,000 times.
"It's still completely shocking and unexpected to me that they've gone viral," she told USA Today.
"I think for different people, they mean different things — maybe it's the vulnerability, or maybe it's that any woman that's had a child knows you would do anything for them, or maybe it's seeing a mom breastfeed against all odds."
Following the photographs, Mrs Whitney was unable to continue breastfeeding due to the medication for her cancer. She has come through her chemotherapy and then radiotherapy and will be taking drugs for the illness for the next ten years.
She and her husband Michael, who is an airman with the US Air Force, said the outpouring of support had helped them. "We don't give up in this family. We keep going - that's what we live by."
Register for free to continue reading
Registration is a free and easy way to support our truly independent journalism
By registering, you will also enjoy limited access to Premium articles, exclusive newsletters, commenting, and virtual events with our leading journalists
Already have an account? sign in
Join our new commenting forum
Join thought-provoking conversations, follow other Independent readers and see their replies