US officials knew they were bombing Doctors Without Borders hospital, report
'This would amount to a premeditated massacre'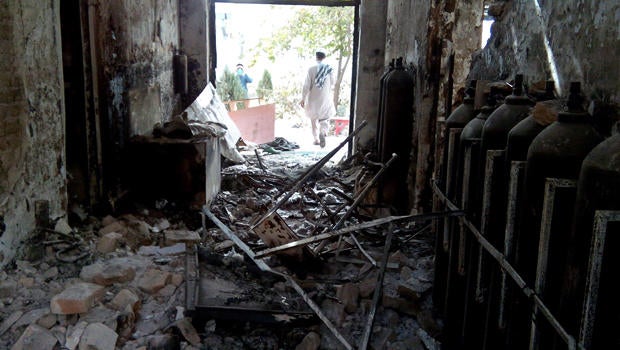 American special operations analysts knew they were bombing a hospital run by Doctors Without Borders, the Associated Press reports.
The US chose to move forward with the airstrike because they believed a Pakistani was holding heavy weapons in storage and using the hospital as a command center, according to the AP's source who spoke on a condition of anonymity.
The 3 October bombings claimed the lives of 22 doctors, nurses and patients while wounding 37 others. Doctors Without Borders have condemned the attack as a war crime.
MSF President Meinie Nicolai told the news agency that the new details suggest that the hospital was intentionally targeted.
"This would amount to a premeditated massacre. ... Reports like this underscore how critical it is for the Obama administration to immediately give consent to an independent and impartial investigation by the International Humanitarian Fact-Finding Commission to find out how and why US forces attacked our hospital."
Mr Nicolai also denied US claims that there were firefights near the hospital.
"[Hospital staff] reported a calm night and that there were no armed combatants, nor active fighting in or from the compound prior to the airstrikes."
Doctors Without Borders has since called for an independent investigation into the bombing. The group's Change.org petition says that while the US, NATO, and the Afghan government launched their own investigations into the attack, "it is impossible to expect the parties involved in the conflict to carry out independent and impartial investigations of acts in which they themselves are implicated."
As of Thursday night the petition had gained nearly 12,500 supporters.
Join our commenting forum
Join thought-provoking conversations, follow other Independent readers and see their replies