Police recommend Ryan Lochte and James Feigen are indicted for false crime report
The two swimmers were among a group of four men who claimed they had been held up at gunpoint after they left a party in Rio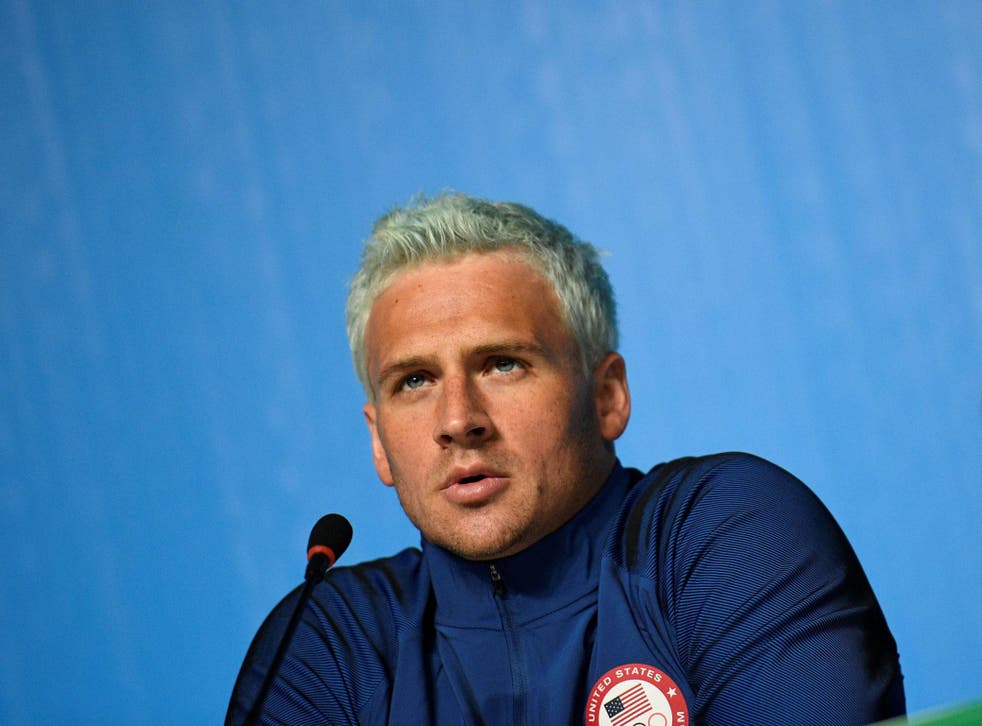 Police have recommended that US Olympic swimmers Ryan Lochte and James Feigen be indicted by Rio de Janeiro authorities for false reporting of a crime after they claimed they were held up at gunpoint in an armed robbery, according to ABC News.
In the latest twist in the saga, the Brazilian police claimed in a press conference today that the swimmers' story was fabricated and their stories were inconsistent.
Now, two out of the four swimmers may face charges.
Mr Lochte, a Gold medal winner in the 2016 Olympics, and his three teammates were in a taxi after leaving a party and stopped at a petrol station, where they said they were hauled out of the vehicle at gunpoint and made to hand over their valuables.
CCTV footage suggested missing gaps in the story.
Mr Lochte was accused of making up the accusation to cover up the fact they had vandalised the petrol station, including urinating and breaking a door.
The swimmers were confronted by a security guard at the station who allegedly pointed a firearm at them.
A video, first obtained by the Daily Mail, showed the swimmers smiling and joking once they had returned to the Olympic Village, which prosecutors said was evidence they had not undergone a violent mugging.
Their teammates, Gunner Bentz and James Conger, were escorted off a plane bound for the US on Wednesday night as police required more testimony from the athletes.
Mr Lochte flew to the US on Monday, two days before a judge issued a seizure warrant for him.
His lawyer, Jeff Ostrow, said this week that his client had co-operated with authorities and stood by his claims.
Register for free to continue reading
Registration is a free and easy way to support our truly independent journalism
By registering, you will also enjoy limited access to Premium articles, exclusive newsletters, commenting, and virtual events with our leading journalists
Already have an account? sign in
Register for free to continue reading
Registration is a free and easy way to support our truly independent journalism
By registering, you will also enjoy limited access to Premium articles, exclusive newsletters, commenting, and virtual events with our leading journalists
Already have an account? sign in
Join our new commenting forum
Join thought-provoking conversations, follow other Independent readers and see their replies