Former adviser to head of US Federal Communications Commission Ajit Pai charged with $250m fraud
Appointee said to have forged signatures on contracts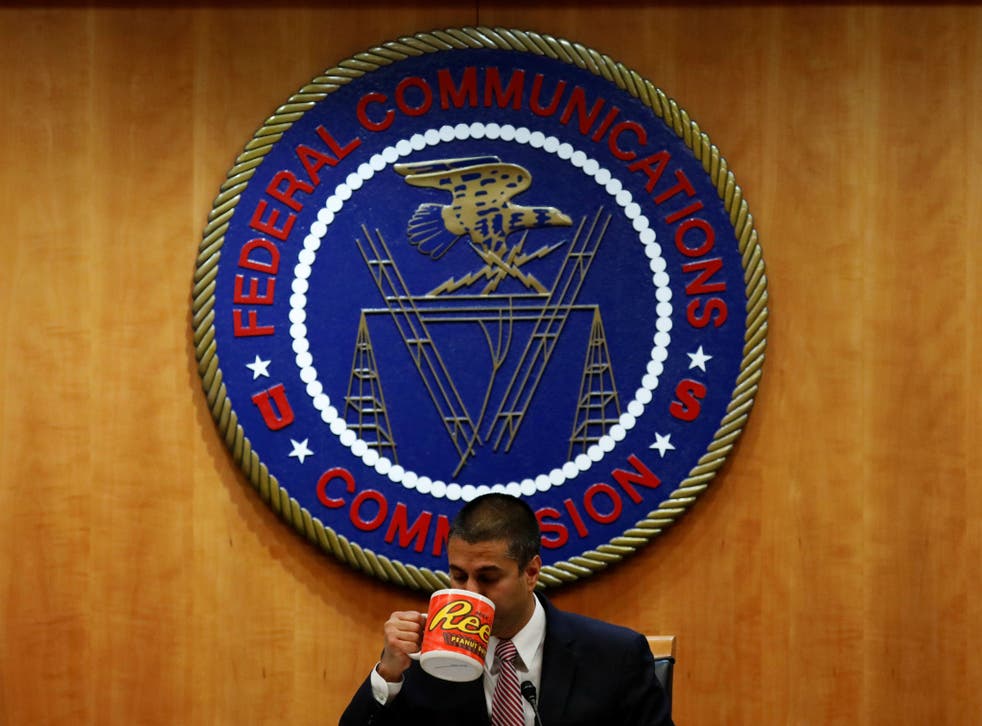 A business executive appointed to a government advisory panel by Federal Communications Commission head Ajit Pai has been charged with defrauding investors out of more than $250m (£175m).
A complaint unsealed last week alleges that Elizabeth Pierce duped investors into pouring millions into an Alaska-based fibre optic company she oversaw as part of an effort to finance the construction of a fibre optic system linking Alaska to the continental US.
The document alleges she lured investors by falsely giving the appearance that she had deals lined up with telecommunications firm, saying she forging signatures on contracts and thus rendered the agreements presented to investors "completely worthless".
"As a result of Pierce's deception, the investment companies were left with a system that is worth far less than Pierce had led them to believe", US Attorney Geoffrey Berman said in a statement.
Charged with a count of wire fraud that could bring a 20-year prison sentence, Ms Pierce surrendered to FBI agents last week, according to the US Attorney's office for the southern district of New York. She has not yet entered a plea.
Last April, Mr Pai announced that he had appointed Ms Pierce to head the federal communications agency's Broadband Deployment Advisory Committee. She resigned in September.
Net neutrality protests – in pictures

Show all 5
A spokesman for the Federal Communications Commission declined to comment on the allegations against Ms Pierce. An attorney for Ms Pierce did not respond to a request for comment.
Net Neutrality: Ajit Pai and FCC scraps online regulation changing how the internet works
The company for which Ms Pierce formerly served as CEO, Anchorage-based Quintillion, said in a statement that it has been cooperating with federal investigators."Quintillion continues to move aggressively to extend its network and provide world-class telecommunications to Alaska and beyond", the statement said.
Register for free to continue reading
Registration is a free and easy way to support our truly independent journalism
By registering, you will also enjoy limited access to Premium articles, exclusive newsletters, commenting, and virtual events with our leading journalists
Already have an account? sign in
Register for free to continue reading
Registration is a free and easy way to support our truly independent journalism
By registering, you will also enjoy limited access to Premium articles, exclusive newsletters, commenting, and virtual events with our leading journalists
Already have an account? sign in
Join our new commenting forum
Join thought-provoking conversations, follow other Independent readers and see their replies